Landscape, Residential / 2nd Quarter 2023
Reimagining Heritage: Architectural Regeneration in Rural China
by Weili Zhang
June 20, 2023
As of 2021, China's countryside houses about 36 per cent of its population. The process of rural-urban migration as a result of economic reform since the late 1970s has seen a drastic decline of the agricultural livelihood that once fostered Chinese civilisation. While urbanisation has brought vast wealth to the country and lifted millions out of poverty, the loss of heritage becomes an unintended consequence. From architecture to way of life, the rural is gradually abandoned as cities expand. Some 'lucky' ones are transformed into tourist attractions where residents are replaced with vendors, while dilapidated stone-and-timber buildings make way for garish Chinese neoclassical ones fashioned in concrete.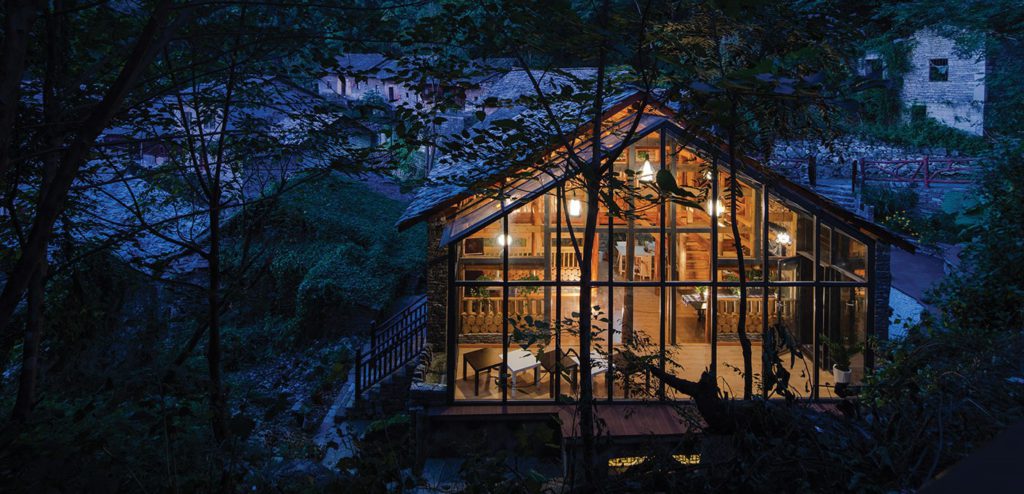 A growing need for cultural identity and emotional connection with history has captured the attention among the Chinese people, some of whom have begun to work on restoring the past.
The works of Shancun Atelier and UrbanFabric represent a small facet of that process driven by idealism in which architects engage in projects of rural regeneration. Their architecture demonstrates both tension and cohesion between tradition and modernity, shedding light on rewards and obstacles in their practice.
---
Shancun Atelier spent close to a decade working on a project in Guizhou. Supported by one of China's most prestigious universities, the research-and-praxis team allied with local experts to execute strategies based on planning and consultation with residents. While the majority of their acupunctural interventions are complete, they are keeping an eye on current developments that could present changes and opportunities.
---
UrbanFabric, a private design firm, produces an eye-catching proposal to renovate a traditional building in Fujian as part of an open competition. It reveals, through their work, how young Chinese architects approach their architectural heritage when asked to reshape it according to the needs of the day.
[This is an excerpt. Subscribe to the digital edition or hardcopy to read the complete article.]
---
Related stories:
Architectural Restorations for Remote Countryside Regeneration in Hong Kong
The Old Alley's Way of Life: Architecture Office in Hao Sy Phuong, Vietnam
Read more stories from FuturArc 2Q 2023: Old is Gold!

Previously Published Projects