Commercial / 2nd Quarter 2023
Uplifting History Sensitively: 137 Pillars House
June 19, 2023
Did you know that 137 Pillars House has a history connected to the kingdom's royalty? The house was originally the headquarters of The Borneo Company Limited founded in Chiang Mai 130 years ago, a British teak trading company whose first manager was Louis T Leonowens, son of Anna, English tutor to the young Prince Chulalongkorn?
How does one carry forward a piece of history with such subtle connections?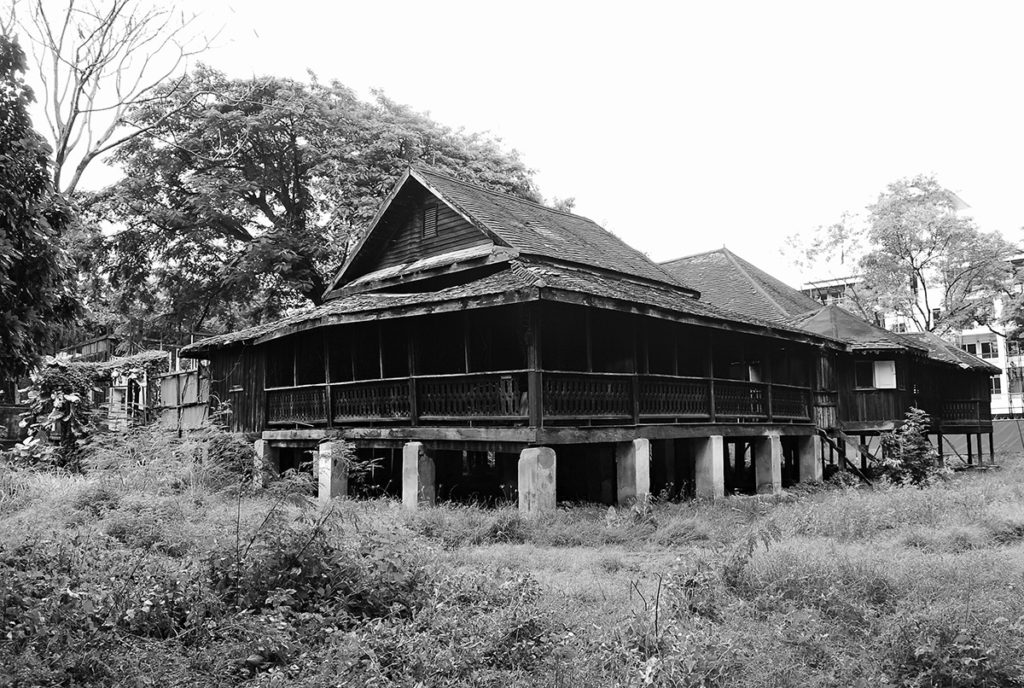 In today's context, most conservation or restoration projects require economic viability to justify their existence. This project was no different. Over time, the house was passed down to various managers of the company until the Wongphanlert family purchased both the house and its surrounding land. In 2004, a major renovation took place, resulting in the creation of a boutique resort called 137 Pillars House.
However, what stood out was how both the architecture and landscape were retained and restored with care and sensitivity.
---
MORE THAN A FACELIFT
The house was constructed in a colonial design that was typical of the late Lanna (ancient northern Thailand kingdom) era's teak homesteads. Real teak wood is known for its durability and longevity. In fact, many Lanna colonial homesteads in Chiang Mai, dating back over 100 years, still stand today due to the care and maintenance provided by the local community.
The team's renovation approach was to keep the building at the same location and to use existing materials/building envelope as much as possible. As a result, more than 80 per cent of existing structure and architectural materials have been kept for restoration.

The owners collaborated with Thai designers for the architectural, interior design and landscape components of the project, in an effort to support local resources. In particular, they worked with a local professor who specialised in renovating heritage buildings, and conducted extensive research on the original history of the house, the local community, Lanna, and colonial design. Any new or replacement items were sourced locally.
The renovation of the old house was the most challenging aspect of the project, particularly the process of lifting the house up by 4.8 metres. The house was originally built only 1.8 meters above the ground, which made it vulnerable to flooding during the rainy season. To mitigate this risk and strengthen the base of the flooring and pillars, it was decided to raise the house. This not only reduces the risk of flooding but also provides more usable space underneath the house.
The project team enlisted the help of approximately 100 people to operate 80 hydraulic jacks, which lifted the house and its pillars off the ground by 5 centimetres at a time.
[This is an excerpt. Subscribe to the digital edition or hardcopy to read the complete article.]
---
PROJECT DATA
Project Name
137 Pillars House (Baan Borneo Hotel)
Location
Chiang Mai, Thailand
Completion Date
December 2011
Site Area
2,190 square metres
Gross Floor Area
5,363 square metres
Number of Rooms
30
Building Height
9.75 metres
Client/Owner
Wongphanlert Holding Co., Ltd.
Architecture Firms
Habita Co., Ltd.; P49 Design & Associates Co., Ltd.
Principal Architects
Habita Co., Ltd.; P49 Design & Associates Co., Ltd.
Main Contractor
Stang Co., Ltd.
Mechanical & Electrical Engineer
March Utilities Co., Ltd.
Civil & Structural Engineer
March Utilities Co., Ltd.
Images/Photos
137 Pillars Hotels; Bed Images; P Landscape Co., Ltd.
---
Related stories:

Benjakitti Forest Park | FuturArc
How does one retain a historical urban asset while making it relevant to present-day conditions and context? Arsomsilp Community and Environmental Architect Co., Ltd. took up the task of converting Bangkok's crown gem of a park—one that was established for Her Majesty Queen Sirikit—into a thriving p…
Pioneers of Tropical Living: Singapore's 'Middle-aged' Condos

Pioneers of Tropical Living: Singapore's 'Middle-aged' Condos | FuturArc
Over my nearly 20 years of living in Singapore, the city has changed almost beyond recognition. I moved here as a teenager, when Sentosa had a few ramshackle beach bars and Orchard Road had a huge green space where ION now sits. Of course, change is the only constant in Singapore and other Southeast…
Reimagining Heritage: Architectural Regeneration in Rural China

Reimagining Heritage: Architectural Regeneration in Rural China | FuturArc
As of 2021, China's countryside houses about 36 per cent of its population. The process of rural-urban migration as a result of economic reform since the late 1970s has seen a drastic decline of the agricultural livelihood that once fostered Chinese civilisation. While urbanisation has brought vast…
Read more stories from FuturArc 2Q 2023: Old is Gold!

Previously Published Projects