Online Exclusive Feature, Residential / 2022
Siargao Resettlement Project: Designing safe post-disaster homes
September 9, 2022
In December 2021, the catastrophic Typhoon Odette struck the island of Siargao in Philippines, claiming hundreds of lives and destroying buildings—affecting 99 per cent of the island's population.1 Nation-wide, around 1.4 million homes were damaged, with around 360,000 structures completely destroyed.2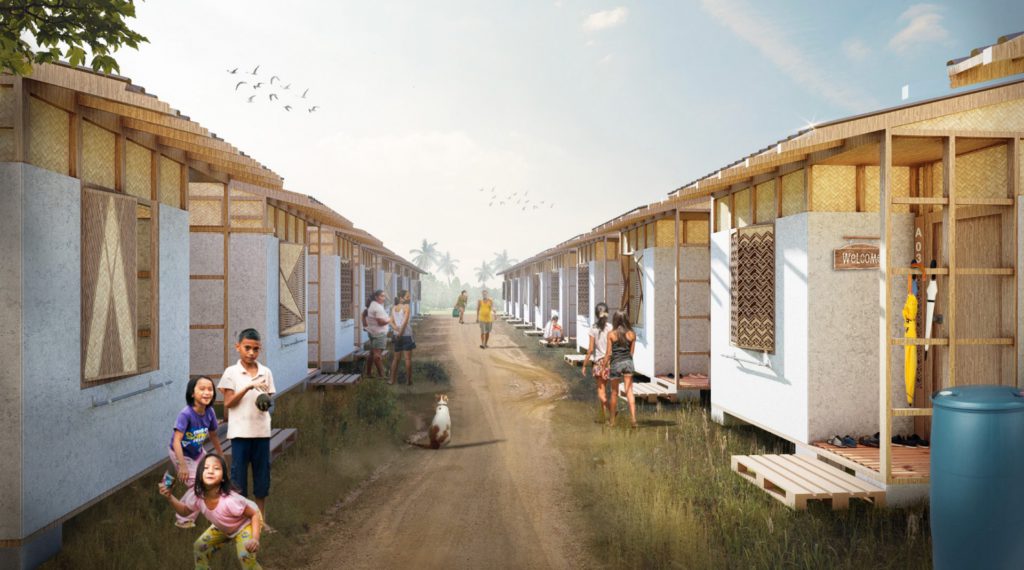 Through the Siargao Resettlement project initiated by the Municipality of Del Carmen, the Philippines-based WTA Architecture and Design Studio aims to provide assistance to the families affected by through the creation of a more sustainable and resilient community.
The master plan of Siargao Resettlement primarily focuses on achieving two things: designing a residential village that establishes community ties and encourages interaction and development; and providing affected families with immediate resettlement homes with an environment that is safe and liveable from potential hazards and danger, which the island is susceptible to.
Three master plans were created for three areas: Mabuhay; del Carmen; and Bitoon. These master plans focused on carving out open spaces as a venue for residents' activities. Having been assigned residential lots measuring 10×5 meter to work with, the houses are clustered with recreational spaces and designated zones for children. This has allowed a simpler circuit for utility distribution, making it easier for the local government to implement.

The prototype houses were designed with construction speed and scalability in mind. Upon each 50-square-metre lot, a simple structure measuring 30 square metres of buildable space will include two bedrooms, a living area, a dining area, a shared toilet and bath, and an outdoor kitchen. Materials used include amakan (woven bamboo) sheets for protection and ventilation, fibre cement boards, bamboo flooring, marine (water-resistant) plywood, and GI sheets for roofing. The design also includes a rain catchment basin for every home, with the proposed next step of designing a filtration system to produce potable water.
The project aims to involve the local communities to build the common areas and houses. The residential units are designed according to standard building and construction knowledge and with materials that are easy to use, enabling more people to participate in the process.


1 https://www.gmanetwork.com/news/topstories/regions/815052/almost-99-of-population-in-siargao-including-tourists-affected-by-odette-matugas/story/
2 https://www.gmanetwork.com/news/topstories/regions/821898/siargao-now-open-to-tourists-after-typhoon-odette-mayor-says/story/
---
PROJECT DATA
Project Name
Siargao Resettlement Project
Location
Siargao Island, Surigao del Norte, Philippines
Status
Approved Concept
Expected Completion
TBD
Site Areas
10 hectares (Barangay Mabuhay);
8.5 hectares (Barangay del Carmen);
3 hectares (Barangay Bitoon)
Number of Rooms
1,164 residential lots
Client/Owner
Municipality of Del Carmen, Mayor
Architecture Firm
WTA Architecture and Design Studio
Principal Architect
William Ti, Jr.Images/Photos
WTA Architecture and Design Studio
---
Read more related stories:
A contextual rebuilding of village homes | In Conversation with Eko Prawoto

In Conversation with Eko Prawoto | FuturArc
For Eko Prawoto, Nature is of utmost importance, and the key premise of sustainability is in humbly practising it in everyday life.
Sekolah Indonesia Cepat Tanggap: Fast Response School for Post-disaster Recovery in Indonesia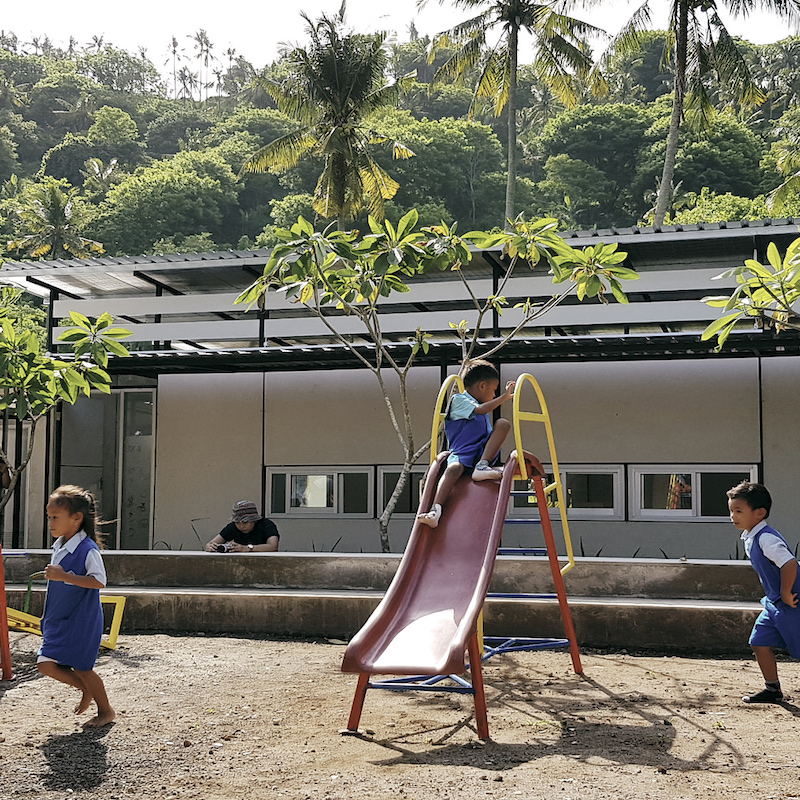 FGLA 2019 Winner: Sekolah Indonesia Cepat Tanggap | FuturArc
FAST RESPONSE DESIGN FOR A BETTER LEARNING ECOSYSTEM Sekolah Indonesia Cepat Tanggap came about as a strategic response to recover the condition of the community affected by the earthquake, and as such, created a quick modular school design. This initiative of post-disaster recovery also became an o…
Containment reinforcement for earthquake resilience

Containment reinforcement: Other applications | FuturArc
Containment reinforcement technology was first used by Hunnarshala in reconstruction efforts after the Kachchh earthquake of 2001. At the time, they built 400 homes with 6-millimetre mild steel bars outside the stone masonry with mud mortar and RCC bands. "UNDP was working with Abhiyan. We decided t…

Homes, not Houses | FuturArc
With the gap exacerbated by COVID-19, no single organisation, or even government, can tackle the housing deficit problem alone. The world gained a new word—COVID-19—in 2020 and lost precious lives over the two-year pandemic. When Omicron was declared a variant of concern in late November 2021, the m…
Previously Published Projects