Urban Design / 3rd Quarter 2021
Porte de Montreuil: Retrofitting the first zero-carbon neighbourhood in Paris
September 24, 2021
In 2016, the legally binding international treaty on climate change—the Paris Agreement—entered into force. Its urgent goal is to limit global warming to 1.5 degrees Celsius compared to pre-industrial levels. To achieve this by the year 2050, countries and cities have made commitments to reach net zero carbon—which means not adding new emissions and absorbing an equivalent amount from the atmosphere.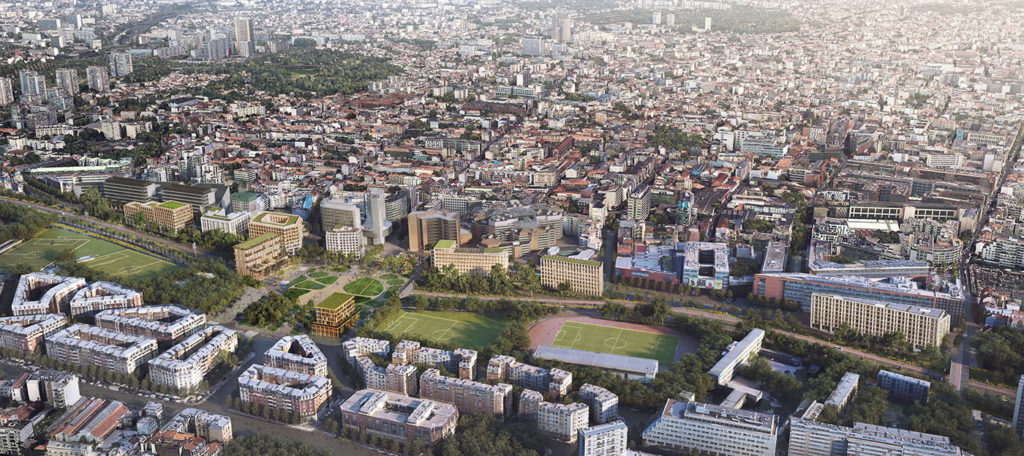 As a pilot project for the namesake—City of Paris—to reach this goal, the consortium Collective for Climate, which comprises Atelier Georges, Tatiana Bilbao Estudio, Serie Architects and Bond Society, has designed an ambitious regeneration scheme for the square of Porte de Montreuil.
The site of Porte de Montreuil's redevelopment sits upon the Paris eastern ring road in the 20th arrondissement. It covers about 35 hectares in total, extending from Porte de Bagnolet in the north to Porte de Vincennes in the south. A neighbouring territory called Est Ensemble had a large-scale redevelopment project, as part of a national programme for the communes bordering Montreuil and Bagnolet.
These areas—a strategic gateway to Paris—are served by both roads and public transport, and the redevelopment plan serves to further enliven the linkage, growing them into parts of the Greater Paris metropolitan.
For Porte de Montreuil's urban renewal, sustainability will be implemented in a myriad of ways. As Christopher Lee of Serie Architects said, "we have considered sustainability from as many angles as we can—embodied and operational energy, building materials, programmatic convertibility, culture, biodiversity and waste."
LOCAL SOLUTIONS
The retrofitted square and its surrounding buildings have an estimated construction area of 6 hectares. The existing car-oriented site will be transformed into a pedestrian- and cyclist-friendly environment with 7,000 square metres (or 0.7 hectares) of new vegetation. Oases are designed on the site, using natural vegetation and water-based solutions to decrease the temperature by 3 degrees during heat waves. And as an effort to independently source renewable energy, the project will introduce on-site geothermal and photovoltaic energy production to benefit the entire district.
Emissions will also be considerably reduced through the careful choice of construction materials. The project aims to build 80 per cent of the superstructure in French cross-laminated timber (CLT) or stone, and the entire façade will be composed of bio-sourced materials such as terracotta, bricks and hemp. To further reduce carbon footprint during construction, 80 per cent of the materials will be sourced from Paris and its surroundings.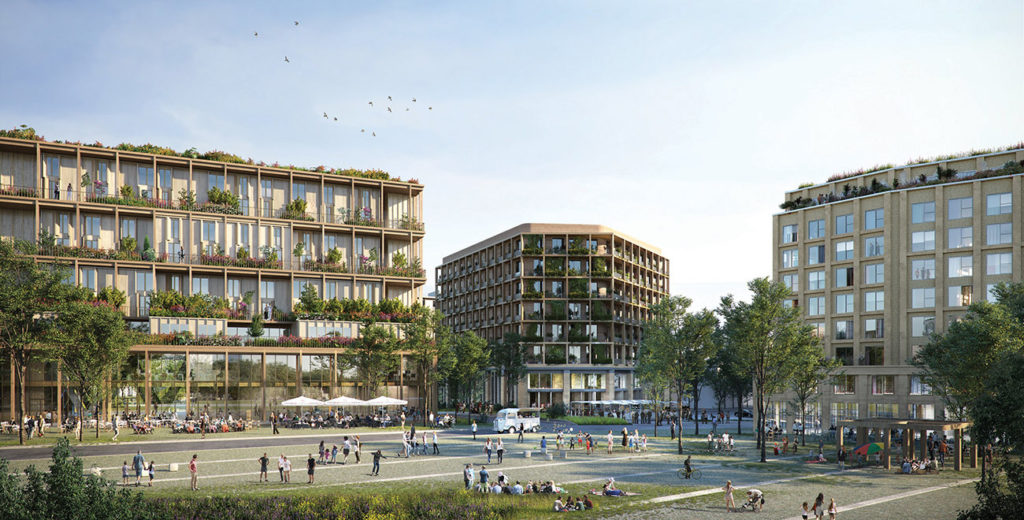 [This is an excerpt. Subscribe to the digital edition or hardcopy to read the complete article.]
---
PROJECT DATA
Project Name
Porte de Montreuil
Location
Paris, France
Client
City of Paris
Estimated Completion Date
2026
Use
Office; Retail; Hotel
Area
60,000 square metres
Developers
Nexity; CA Immobilier; ENGIE Aire Nouvelle
Architects
Atelier Georges; Tatiana Bilbao Estudio; Serie Architects;
Bond Society
Planner
SEMAPA
Landscape Design
Atelier Georges
Sustainability Consultants
Zefco; Green Affair
Read more Zero Carbon stories below: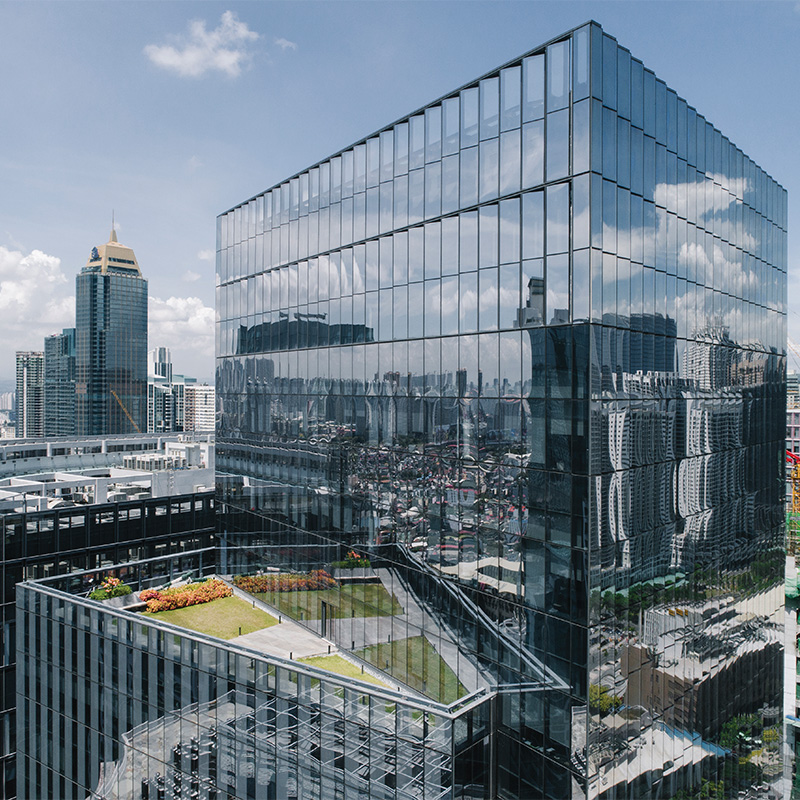 A CARBON NEUTRAL SKYSCRAPER | FuturArc
The Arthaland Century Pacific Tower (ACPT) is the world's first building to receive the EDGE Zero Carbon certification [1]. This certification is an international standard developed by the International Finance Corporation, a member of the World Bank Group, that requires stringent measures for energ…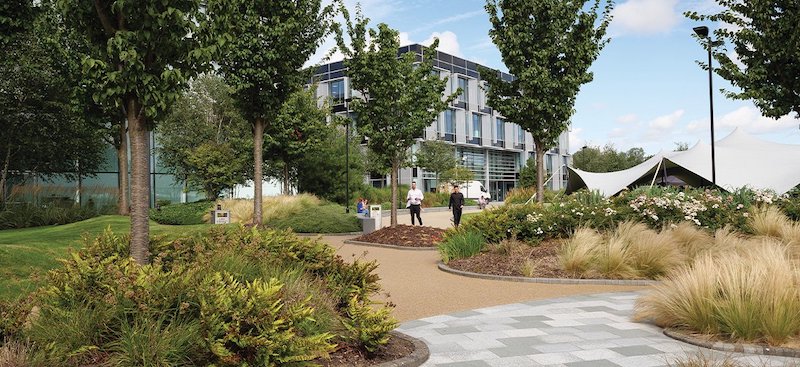 Net-zero carbon by 2050: Frasers Property | FuturArc
Net-zero carbon roadmaps and science-based carbon reduction targets across all businesses to be developed by 2022.
Previously Published Projects