2021
Net-zero carbon by 2050: Frasers Property
February 24, 2021
Net-zero carbon roadmaps and science-based carbon reduction targets across all businesses to be developed by 2022
January 2021 — Frasers Property Limited announced its official commitment to be a net-zero carbon corporation by 2050. This is one of five new sustainability goals that the firm established in FY2020 and published in its latest sustainability report.
Panote Sirivadhanabhakdi, Group Chief Executive Officer of Frasers Property Limited, said, "Delivering a sustainable impact has never been more important. As a multinational business, we want to do our part to address the world's most urgent sustainability challenges and act on climate change."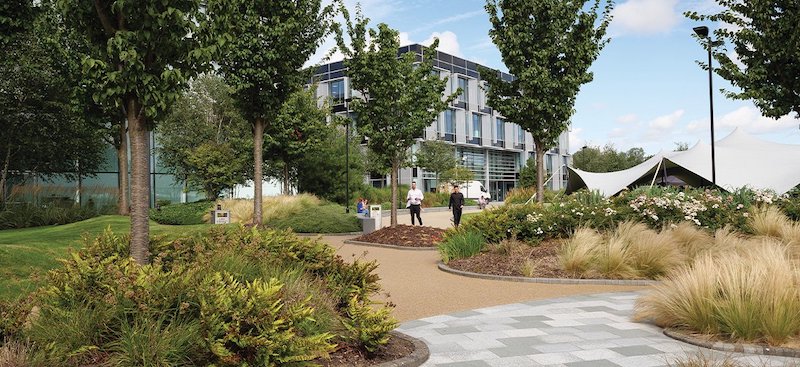 Image courtesy of Frasers Property
Five sustainability goals to strengthen its sustainability core
1) To be a net-zero carbon corporation by 2050
This is in line with the United Nations (UN) Sustainable Development Goals and Intergovernmental Panel on Climate Change (IPCC) recommendation. The real estate industry is responsible for 39 per cent of energy- and process-related emissions. By 2022, all its businesses will have completed the development of their net-zero carbon roadmaps and carbon reduction targets using a science-based approach, and progressively implement strategies to achieve net-zero carbon by 2050.
2) To be climate-resilient and establish adaptation and mitigation plans by 2024
Frasers Property has started carrying out scenario analysis of possible climate-related outcomes, such as the impact from temperature increases, to determine how its businesses might perform in the future. Such insights inform decisions on risk adaptation, as well as identify current opportunities and business strategies. Climate risk assessments, asset-level adaptation and mitigation plans will be implemented by 2024, while reporting will be aligned with the Task Force on Climate-related Financial Disclosures (TCFD) framework.
3) To Green-certify 80 per cent of its owned and managed assets by 2024
With over 200 Green-certified buildings since 2005, Frasers Property is setting a goal to certify 80 per cent of all its owned and managed assets by 2024, as well as having all new projects under development certified from 2021. These will be in line with various certification schemes such as Green Mark in Singapore, Green Star in Australia, Building Research Establishment Environmental Assessment Method (BREEAM), German Sustainable Building Council in Europe, as well as WELL and LEED in Thailand.
4) To finance the majority of its sustainable asset portfolio with Green and sustainable financing by 2024
Green and sustainable financing encourages businesses to prioritise sustainable development, as well as provides access to a wider pool of financing partners and direct savings on financing costs.
5) To train all its employees on sustainability by 2021
To educate and empower employees to act on its sustainability goals, Frasers Property has been organising activation campaigns and training programmes. The organisation aims to further extend the training to its supply chain and other stakeholders beyond 2021.
---
Previously Published Happening