Institutional / 2nd Quarter 2021
ITC Campus
July 7, 2021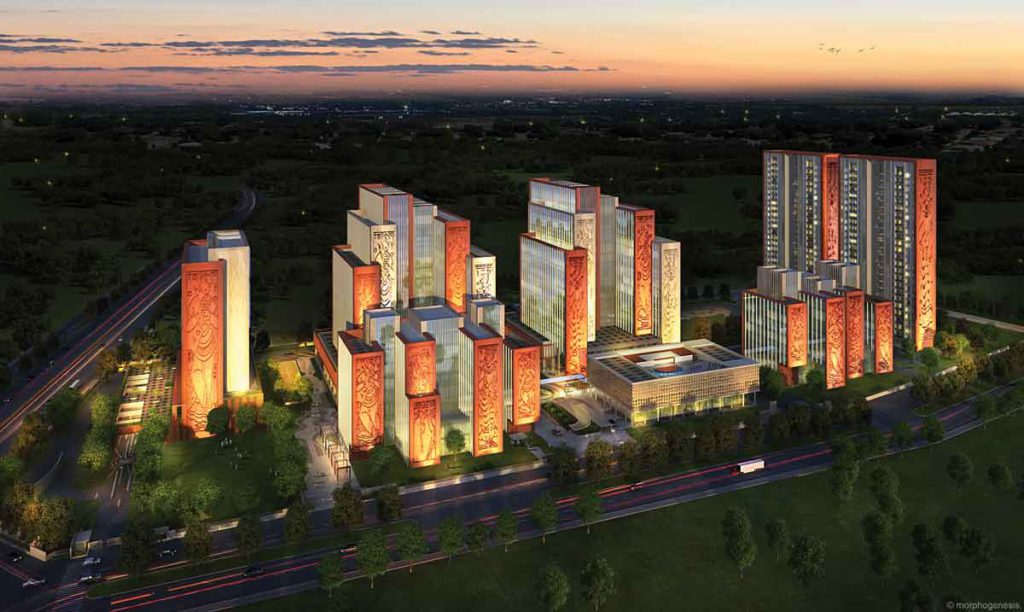 The ITC Campus is a project located in Rajarhat, an upcoming suburb of Kolkata. Rajarhat is being developed to handle the pressures of high-density urbanisation. The campus has a mixed land-use brief with IT and corporate offices, hotel, convention centre and residential towers. Being conscious of the tradition of cultural pride and the philosophical inclination of the people of the region.
Morphogenesis aimed to create an identity for the entire project where buildings become the physical manifestation of the region's rich artisanal culture. The thread that weaves the mixed-use development together is the culture of Bengal, as reflected in its literary heritage, music, fine arts, drama and cinema.
The urban space is used as a placemaking tool to host and celebrate the Bengali socio-cultural ethos, which is one of discourse, deliberation and communal festivity. Morphogenesis has involved a large crafts community and emerging artists from the Bengal tradition right from the process of conception to giving final shape, to fulfil the aim of bringing back craft to the public realm and address migrant labour issues in the post-pandemic world.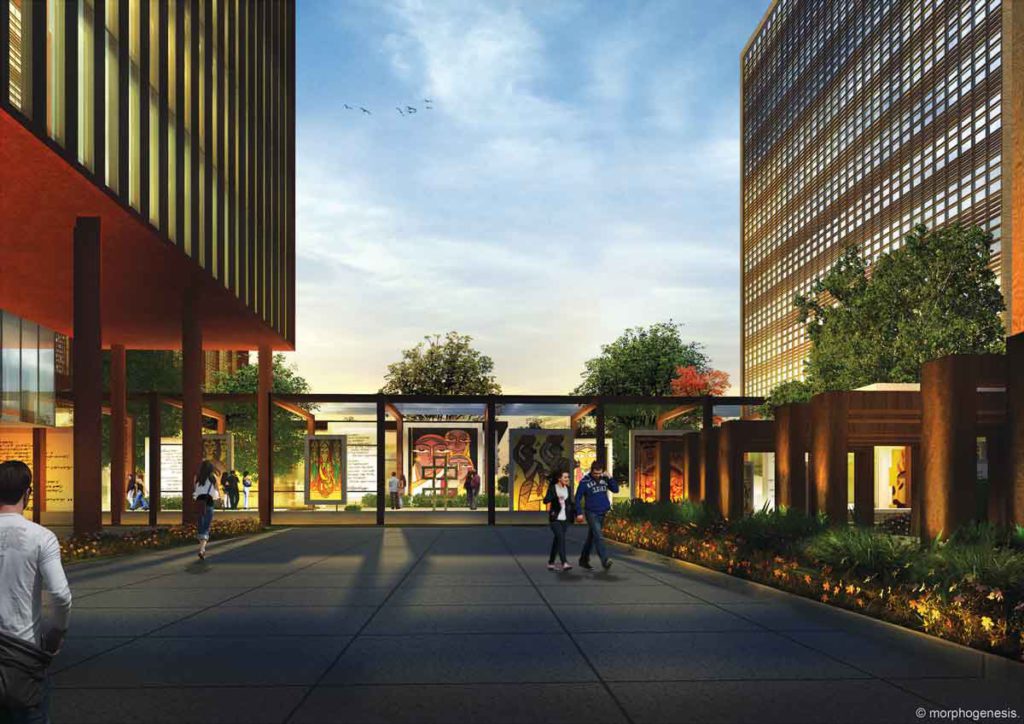 PROJECT DATA
Project Name
ITC Campus
Location
Rajarhat, Kolkata
Status
Under construction
Client/Owner
ITC
Built-up Area
Total BUA: 246,000 square metres Commercial development: 119,000 square metres
Site area
17 acres
Consultants
Structure: Sterling Engineering
Consultancy Services Pvt. Ltd
MEP; HVAC; Plumbing; Electrical; Fire Fighting; Green consultant: AECOM
Lighting: Design Matrix
Hospitality: HPG Consulting
Traffic: Traffic & Transportation Engineering Consultants
Quantity surveyor: IM Cost Management
Security: Mahindra SSG
PMC: ITC (Client)
Façade: Meinhardt Façade Technology
Sustainability; Landscape Design; Interior design; Master Planning: Morphogenesis
Client/Owner
ITC
Contractor
Piling: Geo Piling Solutions
---
Women in Architecture: FuturArc Interview Sonali Rastogi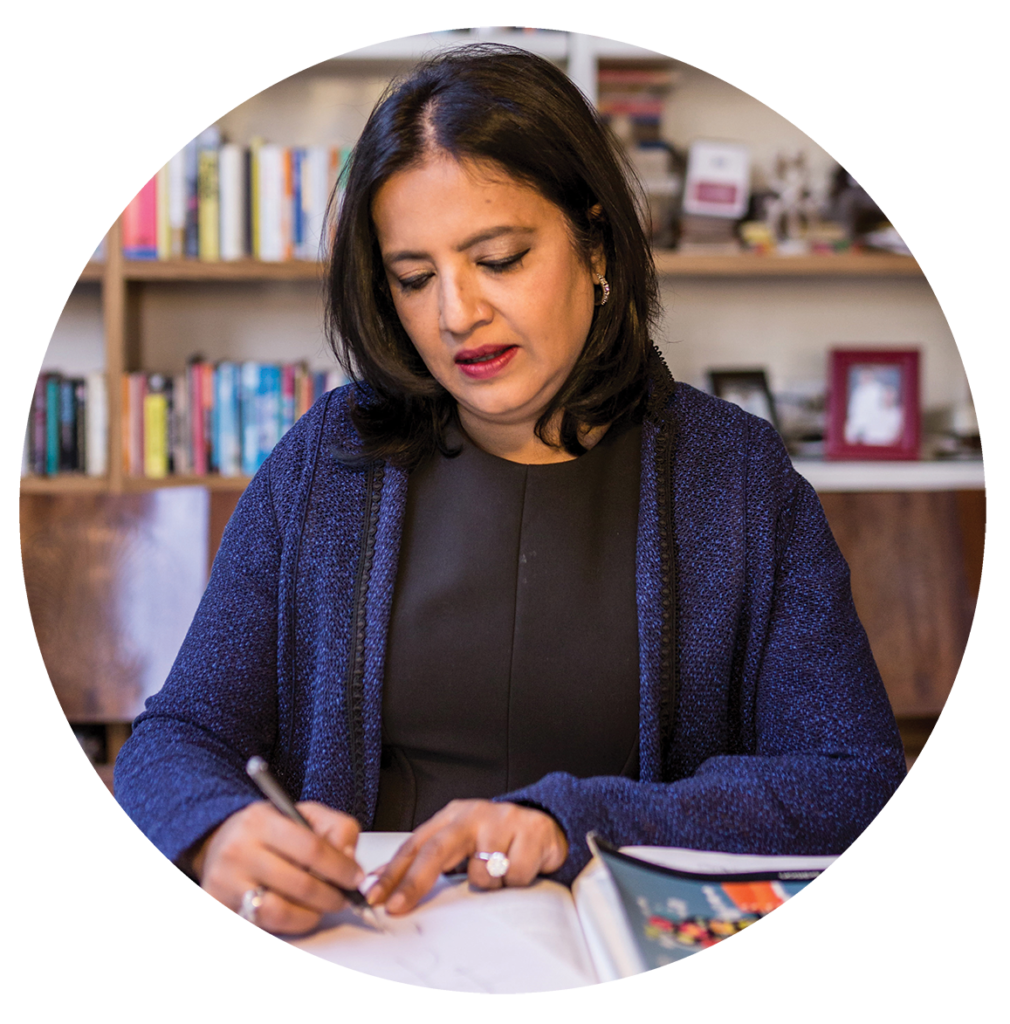 Sonali Rastogi is an Indian architect and co-founder of Morphogenesis— an architecture and urban design studio based in New Delhi, which she started with her partner Manit Rastogi. Morphogenesis is one of the most successful contemporary architectural practices in India that has gained global recognition. Sonali is a graduate of Architectural Association School of Architecture, London, and is an honorary fellow of the Royal Society of Arts in London. In 2014, she was named co-laureate of the SIA Getz Award by the Singapore Institute of Architects.
Previously Published Projects