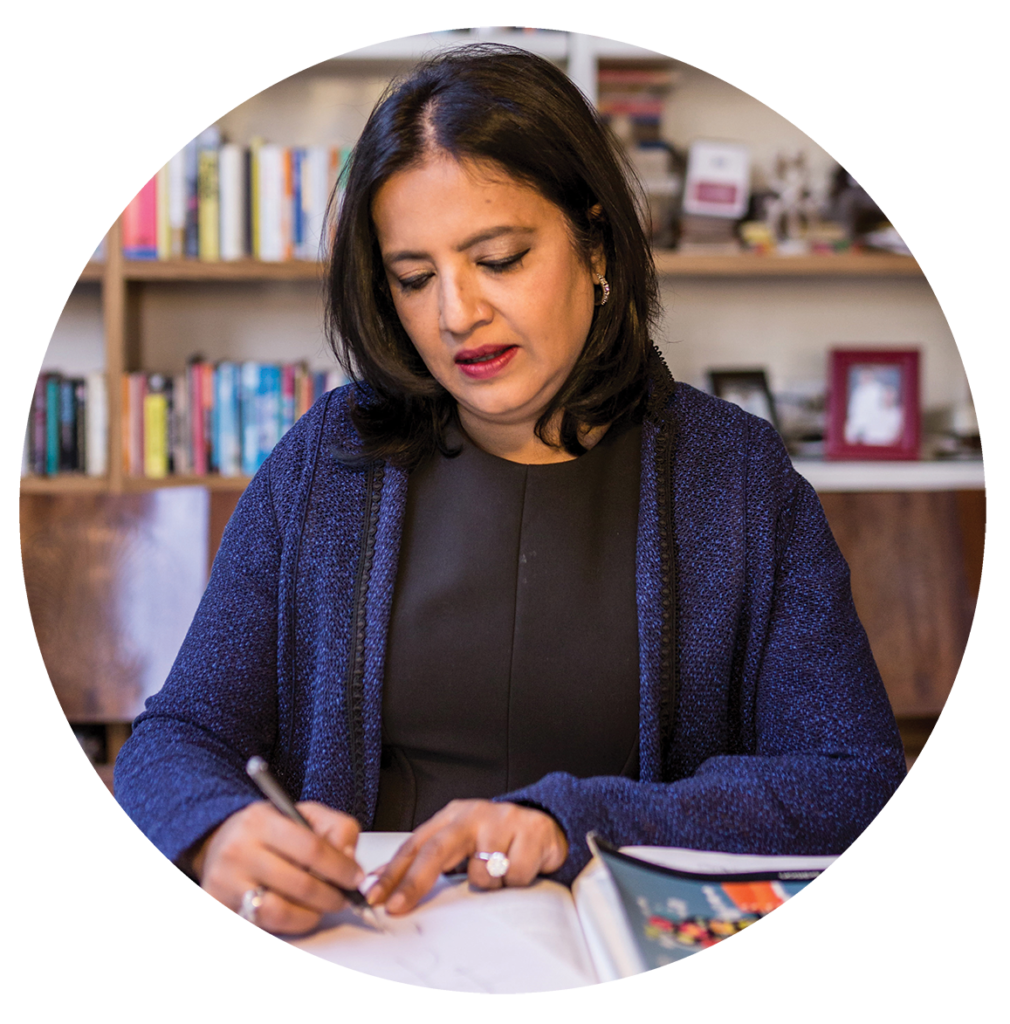 Sonali Rastogi is an Indian architect and co-founder of Morphogenesis— an architecture and urban design studio based in New Delhi, which she started with her partner Manit Rastogi. Morphogenesis is one of the most successful contemporary architectural practices in India that has gained global recognition. Sonali is a graduate of Architectural Association School of Architecture, London, and is an honorary fellow of the Royal Society of Arts in London. In 2014, she was named co-laureate of the SIA Getz Award by the Singapore Institute of Architects.
---
Did you face any systemic hurdles or what we would call microaggressions while you were setting up Morphogenesis 30 years ago? Especially since you started the firm with your partner Manit Rastogi and there is a tendency in the society to take the man more seriously than the woman—even if both are putting equal amount of effort.
SR: I can't say if there were systemic issues but there were definitely very defined roles of women and men, not just in the society, but also in an architecture practice like ours where the general perception was that I have my husband to do the heavy lifting. In those days, it was extremely acceptable for a woman to start her interior design practice, but not so much when it came to architecture and construction. That is why we have consciously made efforts since the beginning to have more than 50 per cent women in Morphogenesis. And I feel since Morphogenesis is one of the very few firms in India working across typologies, it has helped increase acceptability of women in architecture where we make sure all teams—whether they are working on a commercial building, a boutique hotel or an industrial project—have more than 50 per cent women.
There are fewer women in leadership positions because our work protocols are entirely designed around a man— they are just not flexible or sensitive to the life cycle of a woman
I often feel that conversations about women in architecture is not intersectional enough. We are still only talking about women from comparatively privileged backgrounds because architectural education is expensive and a lot of women from marginalised communities are not joining the profession. Have you had enough people working for Morphogenesis from diverse backgrounds?
SR: Yes, we have. In fact, one of our star performers is a woman who comes from a very small town in Jharkhand, a state in eastern India. We have had an employee who suffered domestic abuse at home while none of us knew. She was a draughtsperson who became an architect through a distance learning programme, all while working here and travelling back to her abusive home, which was almost two hours outside of Delhi. And not just women—we have men from diverse socio-economic backgrounds who have stayed in the profession even though architecture as a profession is only now beginning to be well paid.
Morphogenesis is now one of the largest architectural firms in India. Have you found it difficult to maintain quality as you expand your footprint?
SR: We were very aware of the challenges that come up after a practice grows beyond a certain size. That is why Morphogenesis functions like a conglomeration of multiple studios—not more than 25 people— instead of being one monolithic entity. Each of these studios handles six to eight projects. Essentially, we have been able to offer and maintain the rigor of a small studio with the experience of a large firm.
RELATED PROJECTS: ITC Campus & Campus for Wipro
Previously Published FuturArc Interview