Design Idea, Landscape, Online Exclusive Feature, Urban Design / 2021
Thu Thiem Central Plaza and Riverside Park
January 26, 2021
This project design won the first prize in an international competition for the Thu Thiem Central Plaza and Riverside Park, organised by ICA and Sazaki in 2008. The central plaza and river park is a multifunctional realm, a poetic signature of the natural geography. The design is not merely a plan drawn on the surface—it brings attention to the many layers of soil underneath, where sedimentation from the Saigon River is part of the city's history.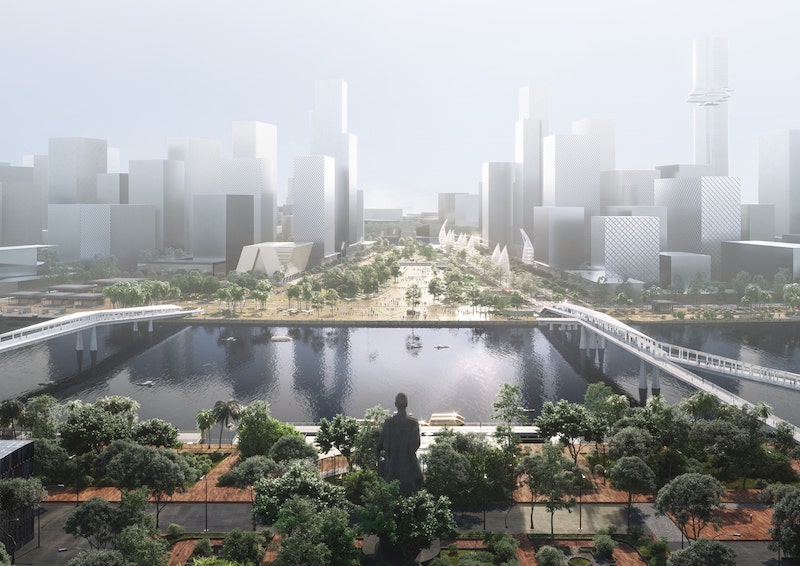 From the central lake of Thu Thiem Peninsula to the CBD
Thanks to two footbridges connecting Thu Thiem Peninsula with District 1, the public spaces are easily identifiable. Pedestrian will be able to walk via the footbridges to a new public space that is recently developed on the Nguyen Hue Boulevard that ends at the Statue of Ho Chi Minh and City People's Committee.
All pedestrian sidewalks will follow the existing layout found in a number of main roads in District 1, in order to create a seamless connection with the city center. This layout will be widely replicated in the new urban area.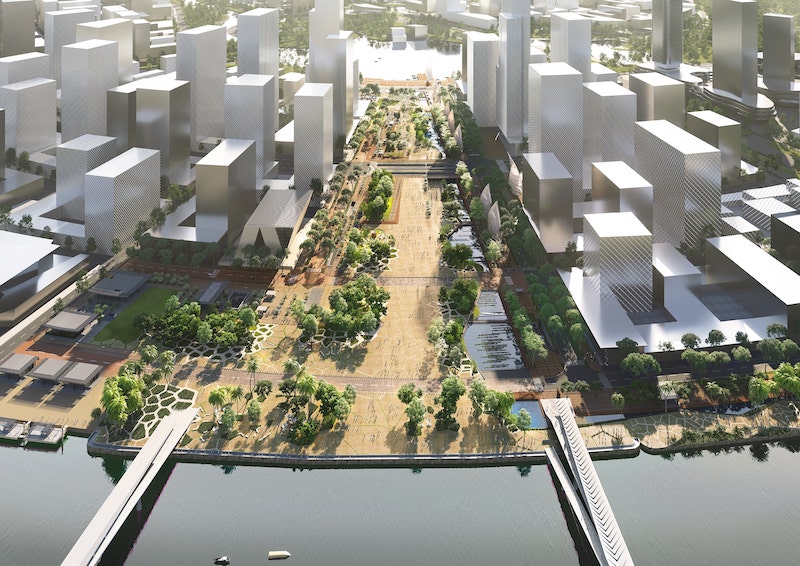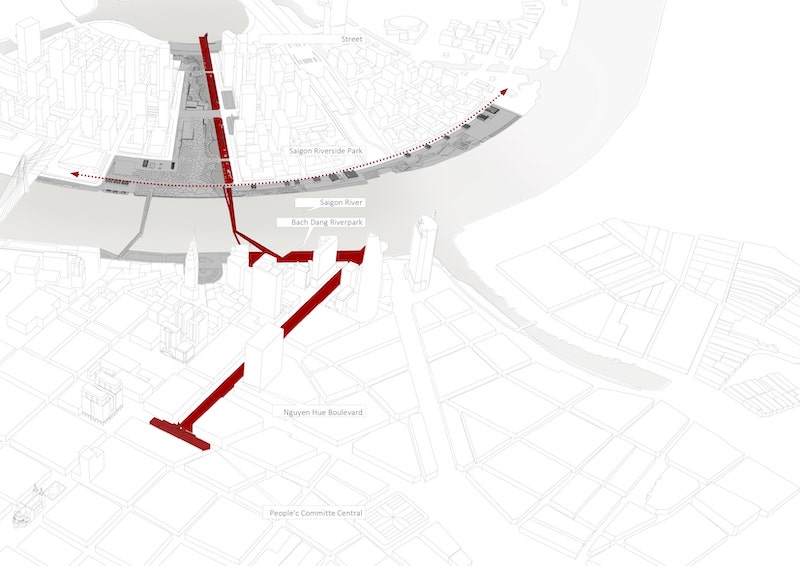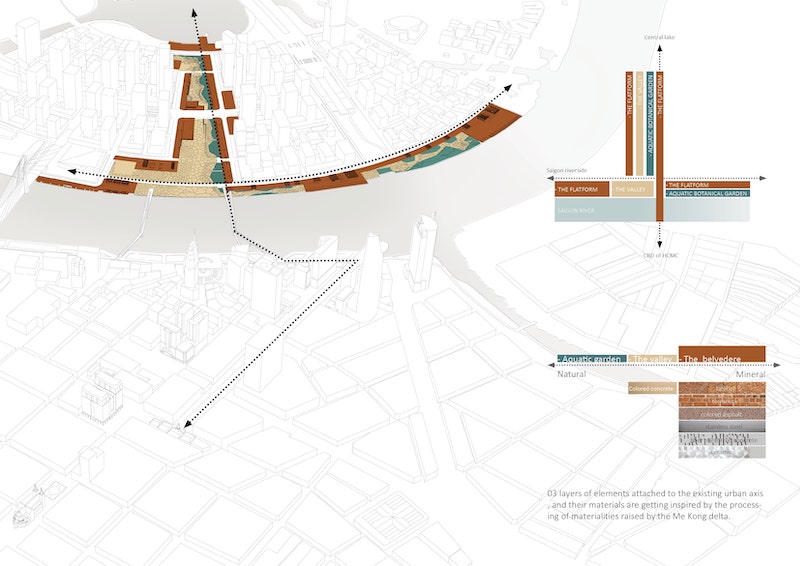 Schematic concept
There will be three layers of elements attached to the existing urban axis: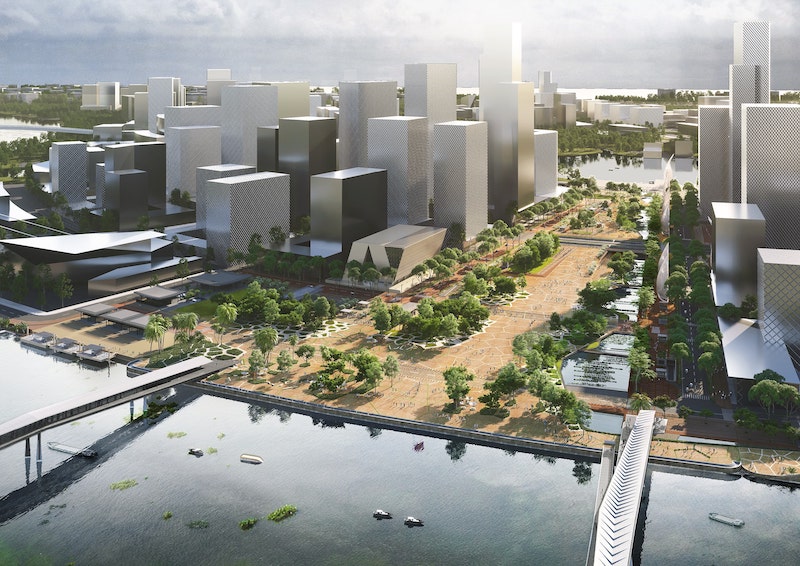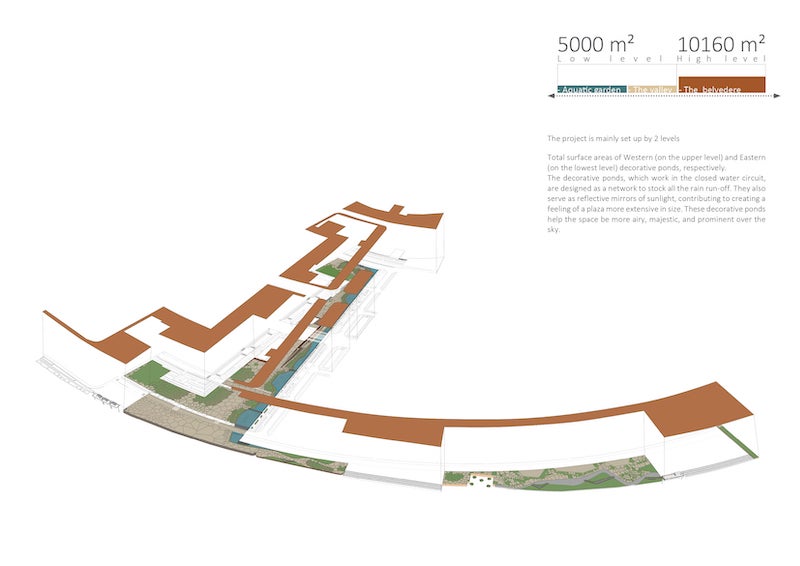 1. Aquatic garden
Central Plaza and River Park face two major problems that need to be addressed:
Soil and water salinisation
Acidification that can impede the growth of plants
The first thing is to determine the solutions to prevent reverse water osmosis and isolate vegetation areas to avoid the exposure to groundwater. Next is to determine the list of plant types that are able to adapt to the actual weather conditions.
2. Valley
The valley will be highlighted by the greenery and vegetation to create an ideal and dynamic area for public activities.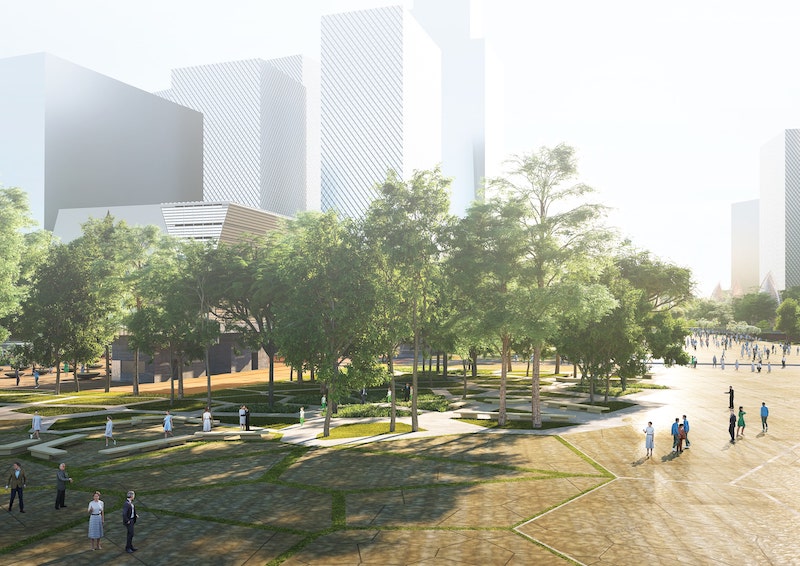 3. The belvederes
This will be a large space, with trees integrated into the plaza providing shade for pedestrians.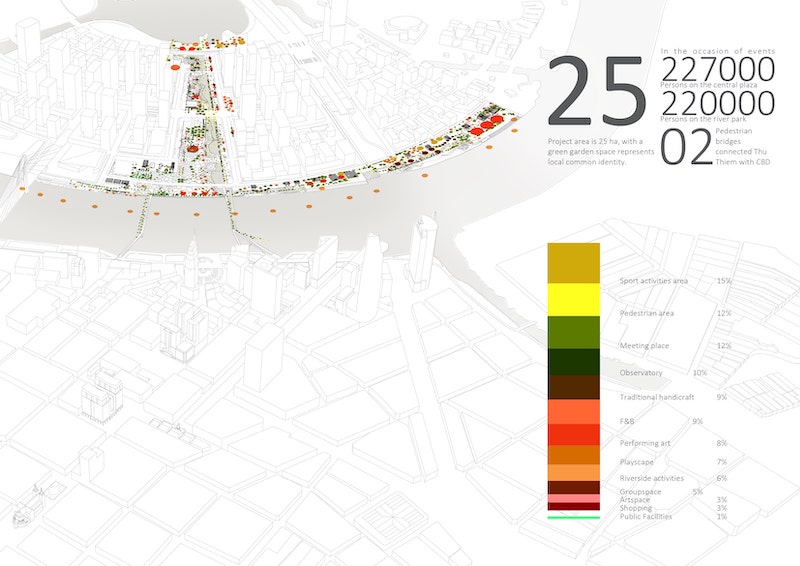 PROJECT DATA
| | |
| --- | --- |
| Project Name | Thu Thiem Central Plaza and Riverside Park |
| Location | Ho Chi Minh City, Vietnam |
| Status | Basic Design documentation approved by Department of Transport; the investment intends to continue the project in March 2020 |
| Site Area | 29 hectares |
| Client | Dai Quang Minh HCMC People's Committee |
| Architectural Firm | DE-SO ASIA; C. Dalnoky; Tedi South; TA; Hydratec; RFR; ASA; Boydens |
| Principal Architect | DE-SO ASIA |
| Images/Photos | DE-SO ASIA |
Previously Published Projects