Commercial / Jan - Feb 2016
The Old Block at Ipoh
January 22, 2016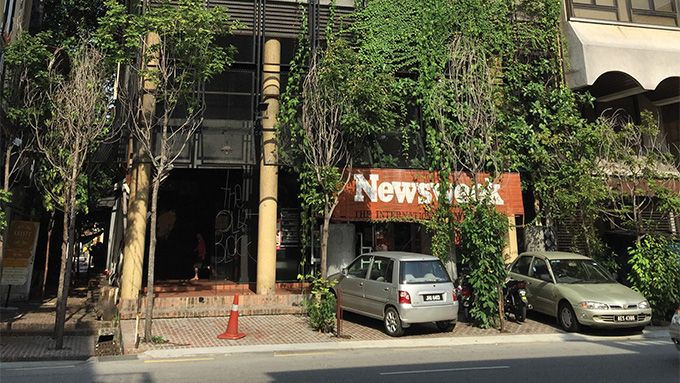 Although once Malaysia's richest city, Ipoh glory days have long since passed. With the end of the tin mining industry boom, families and businesses had moved out of Old Town, leaving only traditional trades run mainly by senior citizens. Without the UNESCO World Heritage status enjoyed by Malacca and Penang, a sure tourist draw, Ipoh is attempting to rejuvenate its nostalgic charm through local entrepreneurs and investors.

CONSTRUCTION

The Old Block at Ipoh was previously an old bank building and has been repurposed to become a hotel, serviced residences and a gallery.
During the design stage, there was much discussion about the right programmes for this project to serve its aim of revitalising Ipoh. The focus was not to create the most attention-grabbing façade, but rather to emphasise the programmatic functions of the brief. The architect and client believed that a careful selection and design of the programmes would cause a ripple effect on the surrounding neighbourhood, enlivening Ipoh.
PROJECT DATA
Project Name
The Old Block
Location
Jalan Sultan Yusuff, Old Town, Ipoh, Malaysia
Expected Completion
January 2016
Site Area
292 square metres
Gross Floor Area
1,752 square metres
Number of Rooms
8 rooms
Building Height
24.5 metres
Clients/Owners
Private
Architecture Firm
Tetawowe Atelier Sdn. Bhd.
Principal Architect
Wong Wei Ping
Main Contractor
Shen Chuan Renovation Works
Images/Photos
Wong Wei Ping; Tetawowe Atelier Sdn. Bhd.
Previously Published Projects