Commercial / 3rd Quarter 2019
Shanghai Greenland Center
September 27, 2019
At first glance, one would not think that Shanghai's largest urban park belongs to a shopping mall. The 20,000-square-metre green slope—named Urban Farm—is designed in such a way that the boundaries between the inside and outside have been blurred, creating a lush and spacious arena not only for shoppers but also for the neighbouring community, allowing them to be closer to nature, and contributing to improving their health and well-being.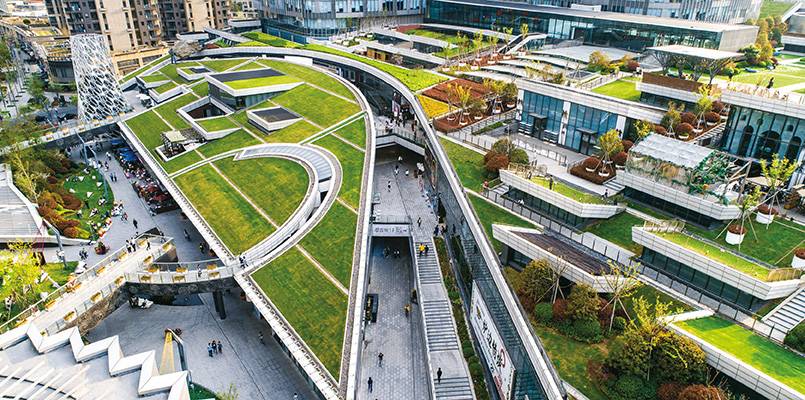 TERRACED GREEN ROOFS
Taking reference from Shanghai's traditional 'tiger windows', this high-density urban valley complex, complete with a street landscape park, has distinctive terraced roofs. Massive green spaces are planned on-site, with plenty of small terrains for activities scattered on a cascading roof that is split into different scale and connected at various heights. These activity spots are weaved together three-dimensionally into a large urban public space, where outdoor terraces and slopes respond to the architectural functions below and human activities within it.
Previously Published Projects