Institutional / Jan - Feb 2017
Sentia School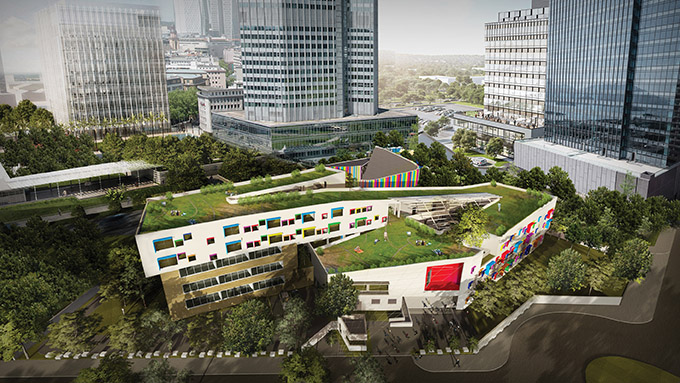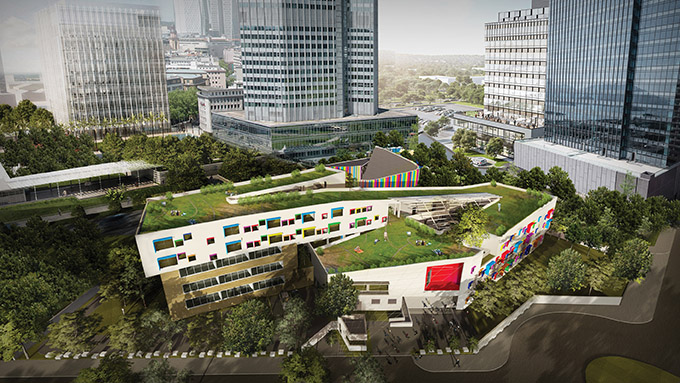 Sentia School will offer a primary, secondary and high school curriculum. Open corridors will connect all three main blocks of the school, and the five-storey building will be divided according to grades and utilisation.
With an asymmetrical site surrounded by tower blocks, the classrooms will run in a zigzag form in a north-south direction. With this layout, the architects were able to create pockets of space where separate age-appropriate playgrounds will be constructed.
To create a fun and vibrant façade, colourful sunshades will be used for each window.
PROJECT NAME
Sentia School
Location
Trung Van Commune, Tu Liem District, Hanoi City, Vietnam
Status
Under construction
Expected Completion
2017
Site Area
9,625.2 square metres
Gross Floor Area
10,938.5 square metres
Number of Rooms
50 classrooms
Architecture Firm
1+1>2 International Architectural JSC
Principal Architects
Hoang Thuc Hao; Do Minh Duc
Images/Photos
Son Vu; 1+1>2 International Architectural JSC
Previously Published Projects