Online Exclusive Feature, Residential / 2023
Multi-functional basics: Binh Thuan House by MIA Design Studio
March 14, 2023
This home for a young family of four exemplifies how "basic is best", focusing on necessities when faced with constraints.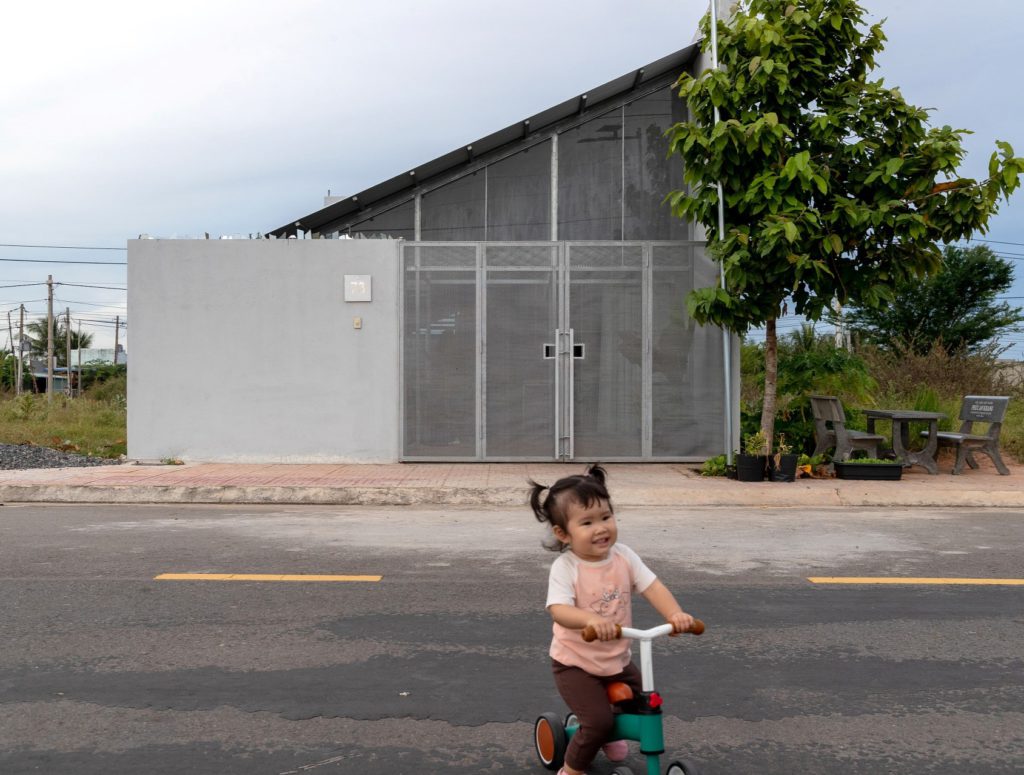 Designed with a limited budget, and constructed remotely during the pandemic with local builders, the architects concentrated on key elements of residential buildings. "The basics are the organisation of daylight, natural ventilation, and creating functional spaces and internal circulation, thereby [shaping] behaviour and [lifestyle]," they mentioned.
The forms of the outer envelope, roof, load-bearing columns and even inner spaces were designed to optimise the modules of prefabricated materials. The design also used materials that could be sourced easily within a radius of one kilometre.


From the outside, this house appears no different from other corrugated iron homes in the countryside. But notably, the structural frame of this house also served as a sliding door/window/curtain frame, and even as a module to hang furniture and clothes. "We sought to reduce the cost of construction by creating multiple 'role-playing' structures," wrote the architects.
The interiors were conceived as three-dimensional hollow frames, modularised so that the owner could develop more spaces later without departing from the initial design. As a result, the house is one where users can shape its development according to their needs—designed ahead for future growth.


---
PROJECT DATA
Project Name
Binh Thuan House
Location
Ham Bac Thuan District, Binh Thuan Province, Vietnam
Completion Date
2021
Site Area
150 square metres
Construction Area
126.2 square metres
Total Floor Area
86.3 square metres
Architecture Firm
MIA Design Studio
Principal Architect
Nguyen Hoang Manh
Architecture, Interior and Technical Design
Truong Nguyen Quoc Trung; Le Kim Dieu Thien
General Contractor
Coppha Builder
Interior Contractor
H2
Curtain Supplier
LAM Weaving Spaces
Photos
Trieu Chien
---
Previously Published Projects