Residential / 2nd Quarter 2021
Mountain House
July 7, 2021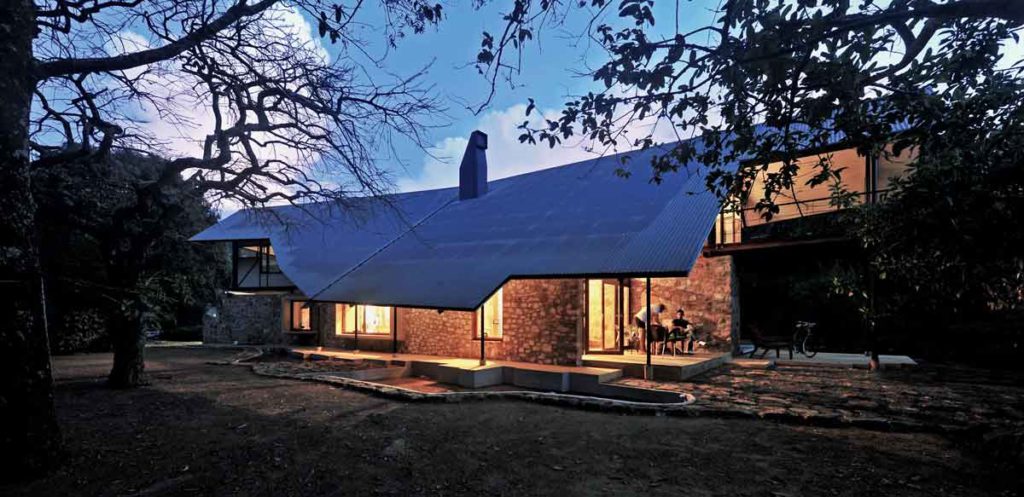 Nestled in the Hantana mountain range that forms the southern edge of the Kandyan valley, this three-bedroom house is a rebirth of an old, single-storey dwelling that was leftover at the site to be demolished and pave the way for new residential construction. Isolated among the tea bushes of its plantation land, the old house was a monolithic rectangle of tight spaces, dark rooms, flat ceilings and dilapidated building portions; neither was it acknowledging the stunning views of the hills bordering the plantation, nor did it have interiors pleasant enough to live and enjoy. Tearing down this derelict building was indeed an inevitability to happen.
The phasing of the construction at the site followed a strategy that reversed the typical bottom-up building process. Instead, a large overhanging steel roof on a two-storey, GI tube structural skeleton— supported on pad footings and placed almost independently to the retained, stone walls—was the first to be built, after having demolished the old roof and the dilapidated building components. This was then followed by the placing of the upper-level timber floor decks to organically span between the old walls and the new steel columns; the objective here was to carve out internal volumes underneath the large horizontal surface hovering above.
The building language pursued here relied on extended use of craft; both local practices such as stone and timber work, and the introduction of new traditions such as lath-and-plaster and steel welding. In doing so, the project sought to explore a form of 'regional' architecture that relates to the 'place' tectonically and topographically, while supporting the continuity and upskilling of the local knowledge practices.
PROJECT DATA
| | |
| --- | --- |
| Project Name | Mountain House |
| Location | Hantana, Kandy, Sri Lanka |
| Status | Completed (minus landscaping) |
| Completion Date | 2019 |
| Gross Floor Area | 349 square metres |
| Number of Rooms | 3 bedrooms |
| Building Heights | Two storeys |
| Client/Owner | Ana San Juan; Sanjeewa Ariyaratne |
| Architecture Firm | Robust Architecture Workshop |
| Principal Architect | Milinda Pathiraja; Ganga Ratnayake |
| Main Contractor | Amila Sanjeewa & team (steel work); Chaminda Perera & team (carpentry work); S. Lakshman & team (brick/ stone work) |
| Mechanical & Electrical Engineer | D. K. Kumara & team (electrical work) |
| Civil & Structural Engineer | Ranmal Fernando Associates |
| Images/Photos | Kolitha Perera |
---
Women in Architecture: FuturArc Interview Ganga Rathnayake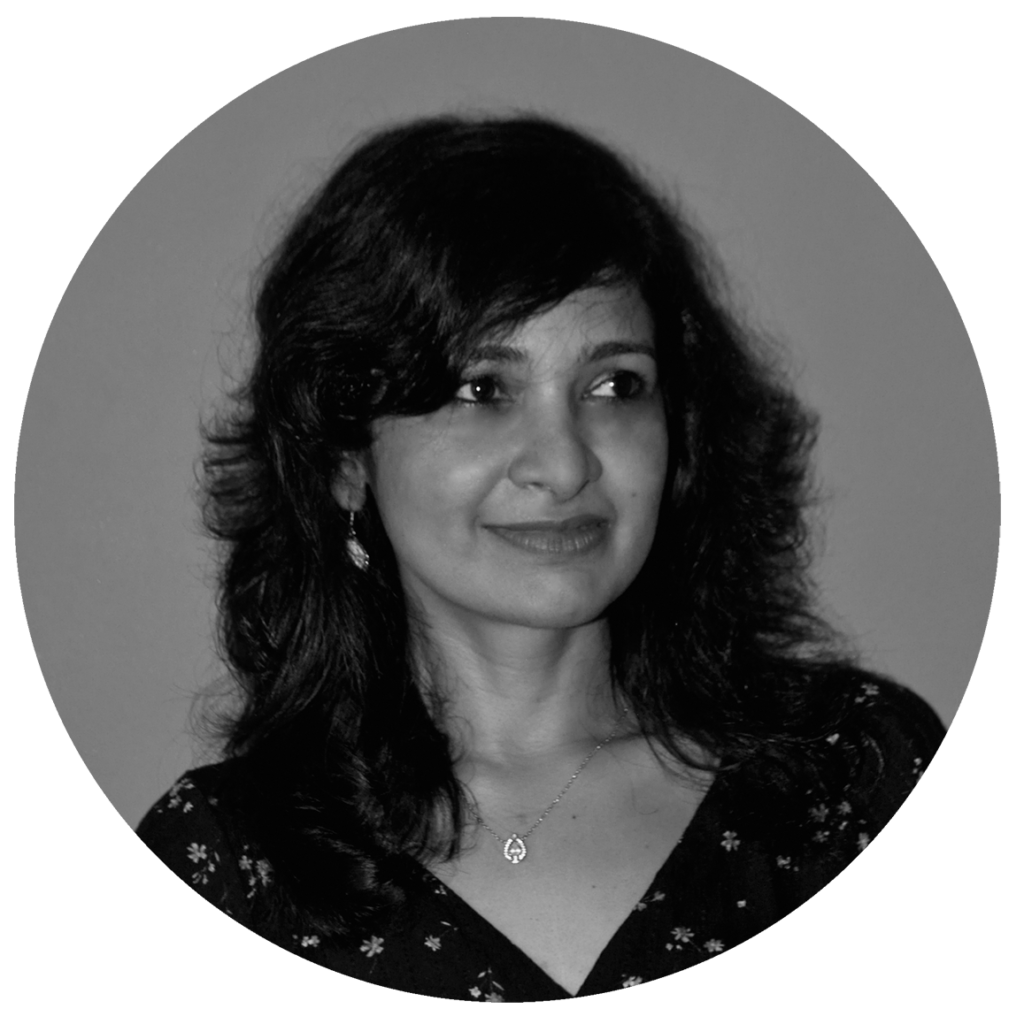 Ganga pursued her architectural education at the University of Moratuwa in Sri Lanka, where she obtained a B.Sc. in Built Environment (1997) and a M.Sc. in Architecture (2000). For the latter, she won the Prof. K.R.S. Peiris Design Award given to the best designer in the thesis programme. Ganga harnessed her professional experience at the Melbourne-based architectural practice McGauran Giannini Soon (MGS), where she spent six years working on both architecture and urban design projects. She credits MGS for reinforcing her design focus on community- and process-centred architecture with a strong emphasis on sustainability.
Previously Published Projects