Residential / May - Jun 2018
Mount Pavilia
May 23, 2018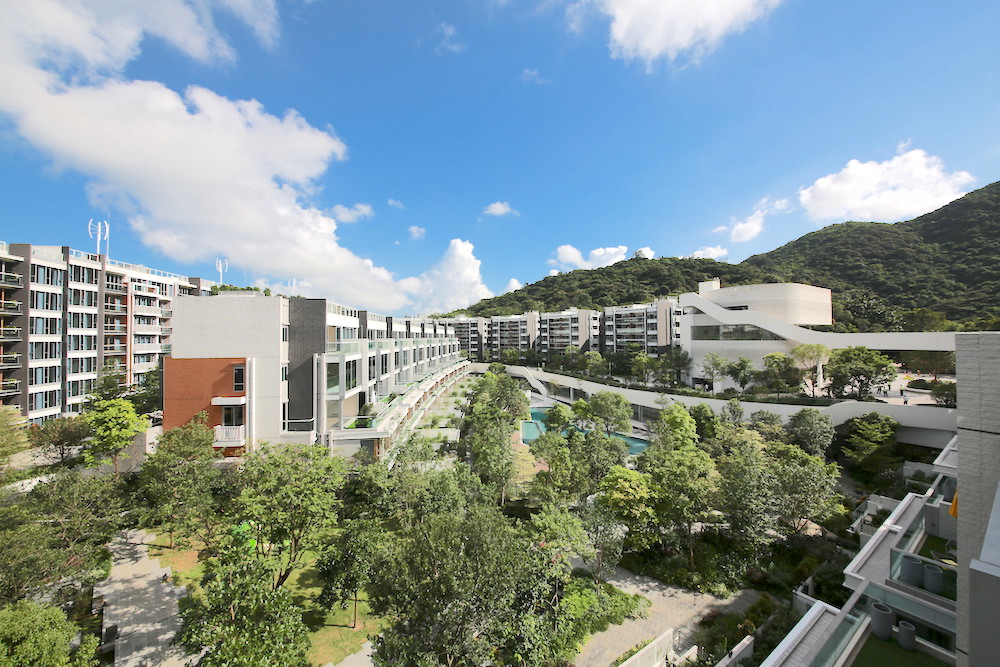 Mount Pavilia overlooks Clearwater Bay on an elongated green site of 66,800 square metres, larger than the Hong Kong Zoological and Botanical Gardens. The project is filled with 31,500 square metres of green spaces in the form of landscaped parks and garden, almost a third of the entire site. The development's greenery is designed to not only improve the existing surroundings, but also to further augment and enhance it by providing a significant contribution to the overall health and welfare of the community.

The design and incorporated features of Mount Pavilia seek to address the physical, psychological and emotional needs of users, not least by enabling human contact with daylight to enhance work efficiency and positive emotion. Architectural features such as large windows achieve a recommended 12-per-cent daylight factor into the indoor environment. The physical needs of residents are addressed by having parks, biking and walking trails, playing fields and swimming pools all within a 0.8-kilometre walking distance of the residential buildings, thus promoting fitness, community inclusion and wellness. Urban farming and hydroponic plants were designed to extend the vibrancy of residents' lifestyles.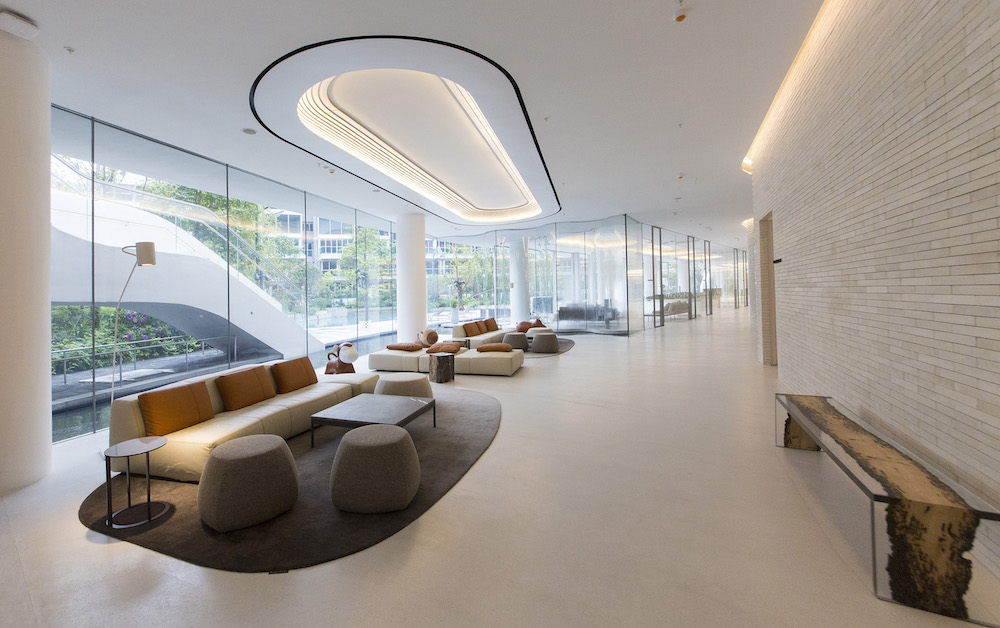 The psychological needs of residents and the neighbouring community are addressed through the biophilic design that has been proven to reduce stress, enhance creativity and clarity of thought, and to improve general well-being. In a world of continued urbanisation, the philosophy behind the developer's artisanal movement seeks to bring together humanity, nature and art. The extensive greenery of the development provides opportunities for human interaction with nature, while the sculptural garden makes art a part of daily life, and is not only accessible to the residents of Mount Pavilia but the community as a whole.

WATER, ENERGY, MATERIALS

RELIANCE ON RENEWABLE RESOURCES

CRADLE-TO-CRADLE APPROACH

FUTURE PROOFING
PROJECT DATA
Project Name
Mount Pavilia
Location
663 Clear Water Boy road, Hong Kong
Completion Date
15 September 2016
Site Area
66,800 square meters
Gross Floor Area
106,634 square metres (including non-domestic (1 retail block) of 1,998 square meters; domestic (27 towers) of 98,200 square meters; recreational facility (1 clubhouse) of 3,436 square meters)
Number of Rooms
6880 units
Building Height
4 to 7 storeys; 24 meters maximum
Client/Owner
New World Development Company Limited; Adight inbvestments Limited
Architectural Firm
Wong tung &partners Ltd. (Project Arhitect); Mass Studes (Design Architect of White Yad Club &Gallery – Clubhouse &Retail)
Principal Architect
Wong Tung &Partners Ltd.
Main Contractor
New World Constrcution Co. Ltd
Mechanical &Electrical Engineer
WSP Hong Kong Ltd.
Civil &Structural Engineer
C M Wong &Associates Ltd.
Images/Photos
New World Development Co Ltd; Wong Tung &Partners Ltd.
Previously Published Projects