Residential / 3rd Quarter 2023
Building a Community of Care for the 'Golden Sunset' Years: Kyoyu Retirement Co-living Home
September 20, 2023
After one has toiled throughout their 'productive' years of adulthood, what does a fulfilling retirement look like?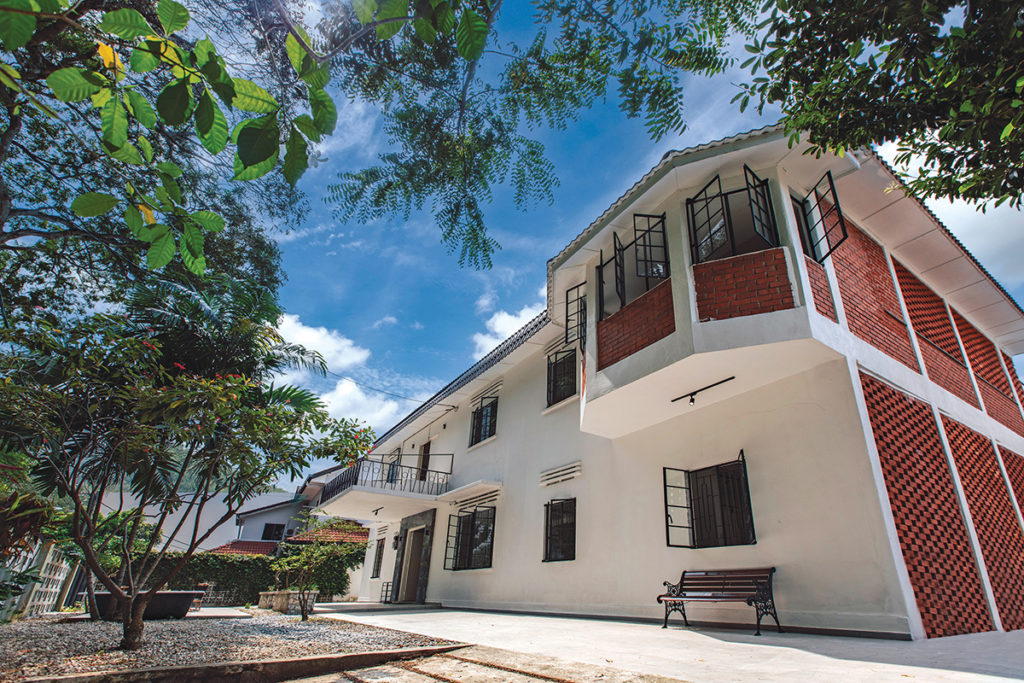 Angel Tan, one of the co-founders of Kyoyu, felt driven to create a retirement home that would present the gifts of rest, care and community, following her beloved father's passing.
"He departed too soon; he didn't get to enjoy his golden years, and he sacrificed his time to raise us up during his younger time. After his passing, I pondered a lot about how I should plan my final stretch before the finishing line. As runners, we know how important the last few hundred metres are—we run all out," Tan shared in writing.
Along with two like-minded friends, Tan built Kyoyu as a home where senior adults can practise 'gentle living', engaging in hobbies and activities in a supportive environment. "This is the best time for one to celebrate and enjoy his/her life with wisdom and freedom," she believes.
RELATED: Design for Aging is Design for All
Activating social life Within a calm residential area in Petaling Jaya—established as a satellite town for the bustling Kuala Lumpur some 10 kilometres away—the Kyoyu team renovated an old bungalow with a sizeable courtyard. In the neighbourhood surrounded by schools, a church and temples, they planned a living space that could make the residents feel at home.

Preventing loneliness is a priority for elderly care, and the team recognised that the support of people in the area is paramount to 'activate' senior residents in their day-to-day life. A dedicated hospitality team and service providers along with neighbours, local students, and volunteers are engaged to improve the community's health and well-being together.
There is an array of social activities that the residents can partake in. For example, a morning market was hosted at Kyoyu with the neighbourhood residents as sellers, inviting people of all ages to connect. Other routine programmes include weekly yoga sessions, karaoke nights, mahjong and board games, barbecue parties, cooking classes, as well as arts and crafts workshops with families.
[This is an excerpt. Subscribe to the digital edition or hardcopy to read the complete article.]
---
PROJECT DATA
Project Name
Kyoyu Retirement Co-living Home
Location
Seksyen 4, Petaling Jaya, Malaysia
Completion Date
March 2023
Gross Floor Area
7,400 square feet
Number of Rooms
13
Client/Owner
Goh Kim Heong
Architecture Firm
Renovation by owner
Photos
Heartpatrick
---

Previously Published Projects