Online Exclusive Feature, Residential / 2020
House in the Sky
December 10, 2020
There is still ongoing uncertainty regarding the pandemic, as cases over the world continue to fall and rise again in some countries that are experiencing the second or third wave of cases. We have to continue to proceed with caution—indoor/home spatial design for comfort, safety and wellness remains our top priority. We are seeing an increasing awareness and rethink of of how building designs should be or have been, when our health are inextricably linked to biophilic indoor environments. Nature is and should be part of our daily lives; there is no need to be enclosed with concrete.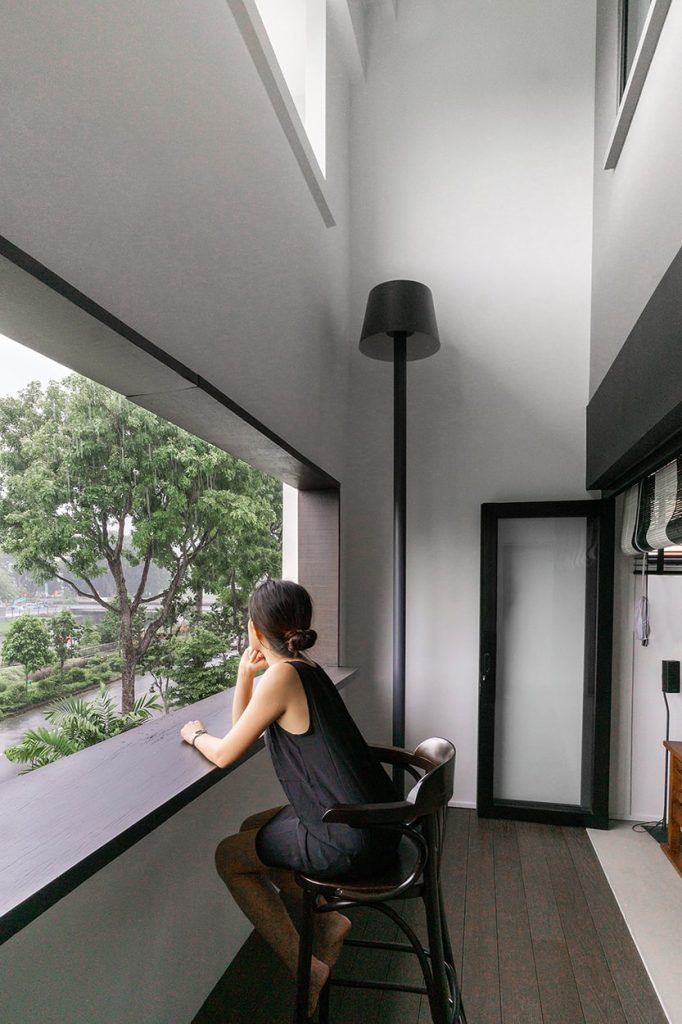 Here is one such home project implementing passive design features that are responsive to our tropical climate, allowing for natural airflow and daylight. This makes staying home in this time more comfortable.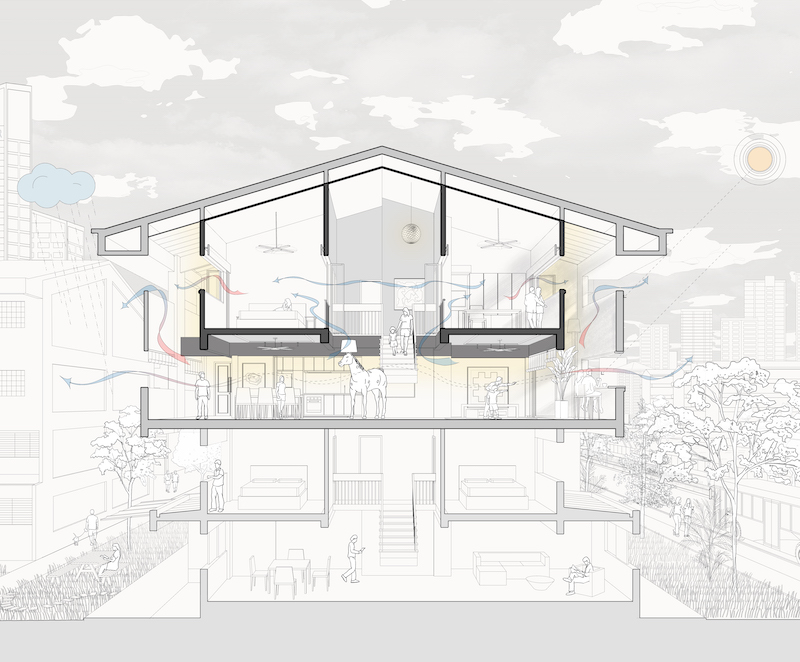 Cross ventilation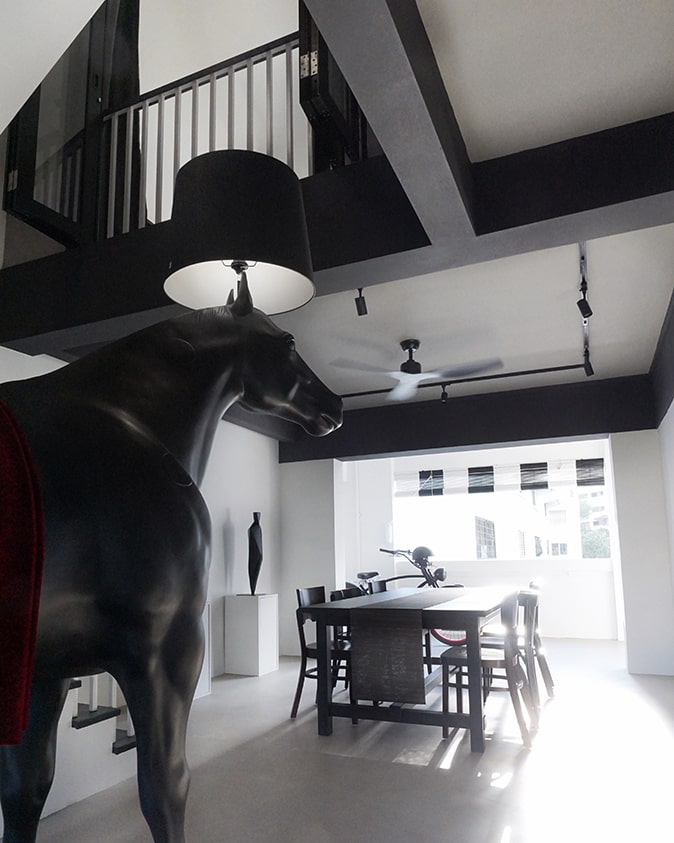 Gallery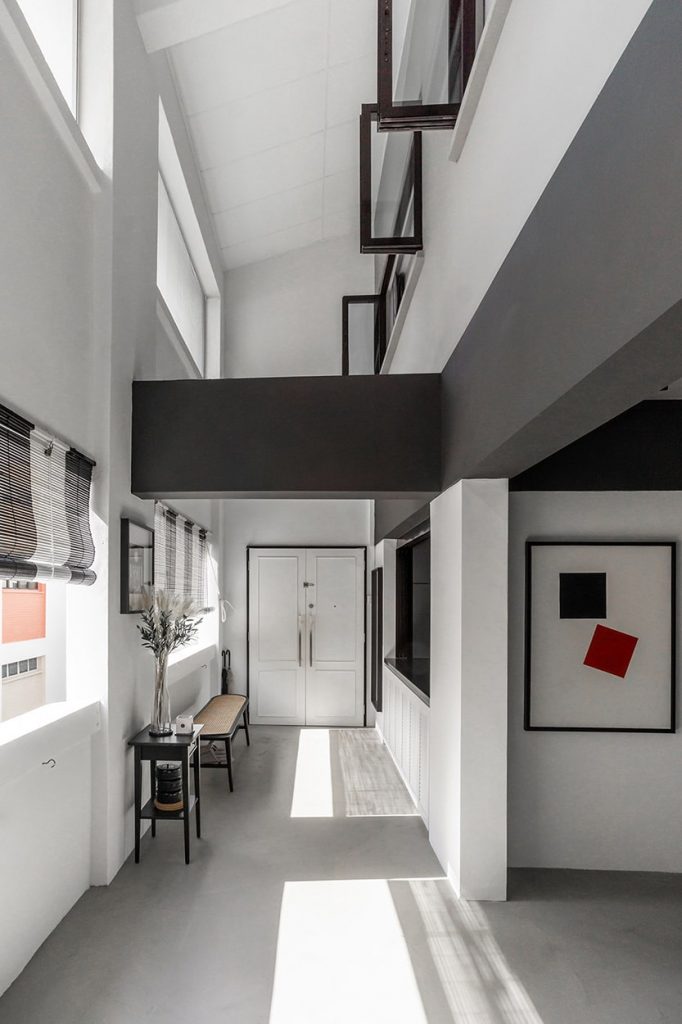 Foyer
How do we want to live in the tropics?
Using passive environmental systems and planning rather than mechanised methods, this near 40-year-old apartment has been refurbished with tropical living principles.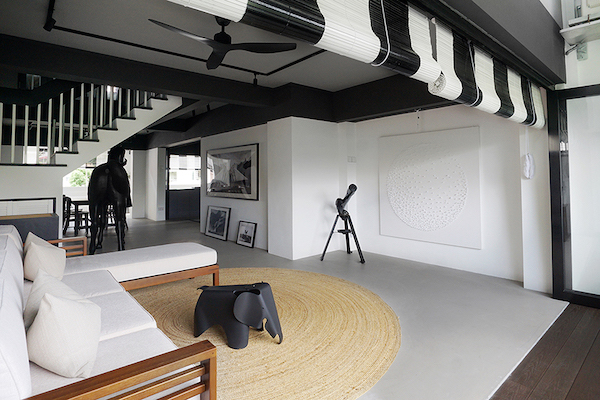 Living room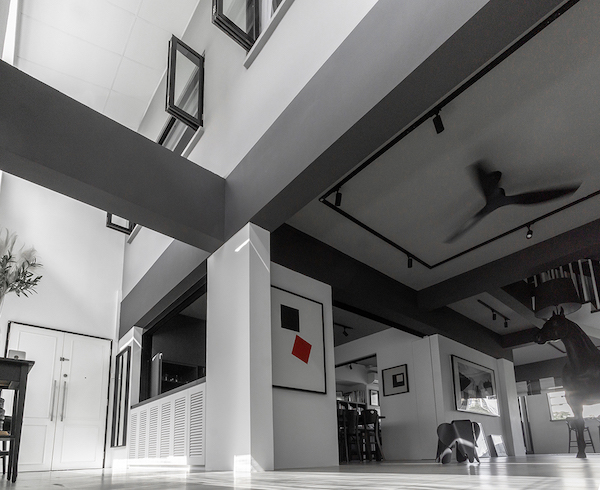 Open spaces
The design uses subtraction as a key strategy to remove unnecessary divisions (walls and windows), hence improving natural ventilation, bringing daylight deep into spaces, and incorporating verandahs to insulate from the harsh weather conditions. The well-being of the occupants has been greatly improved with a significant reduction of energy usage equating to more financial savings.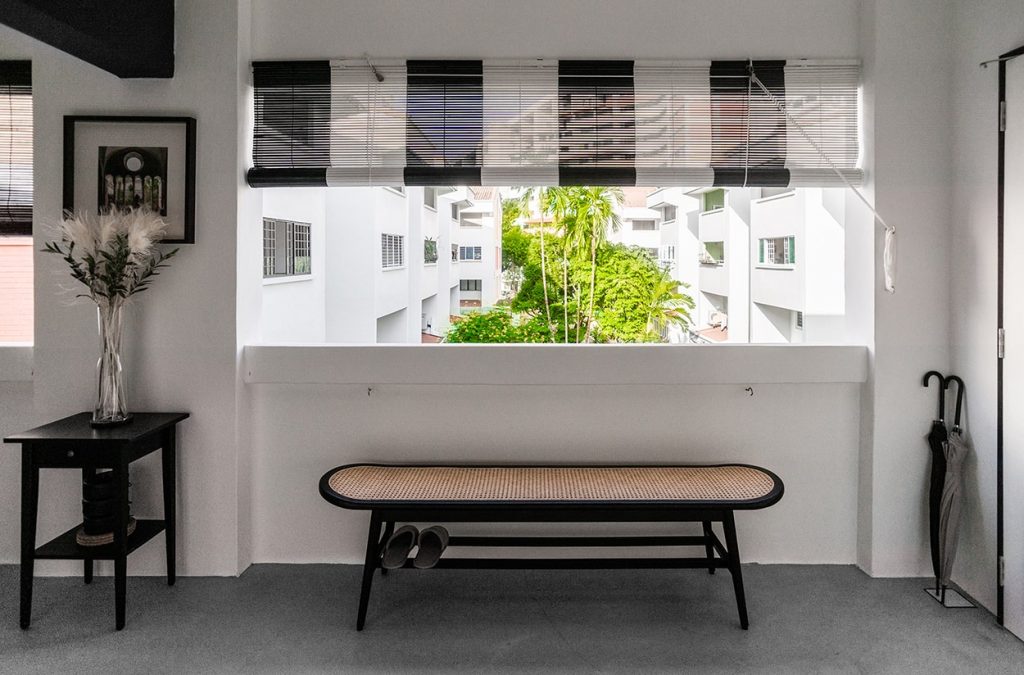 Foyer
The house is aptly named: a division is created between the social spaces below and private areas located upstairs, which are set back by the verandahs. The apartment has grey painted walls and an exposed underbelly with the support of darker beams, giving the illusion of a 'floating house within the house'.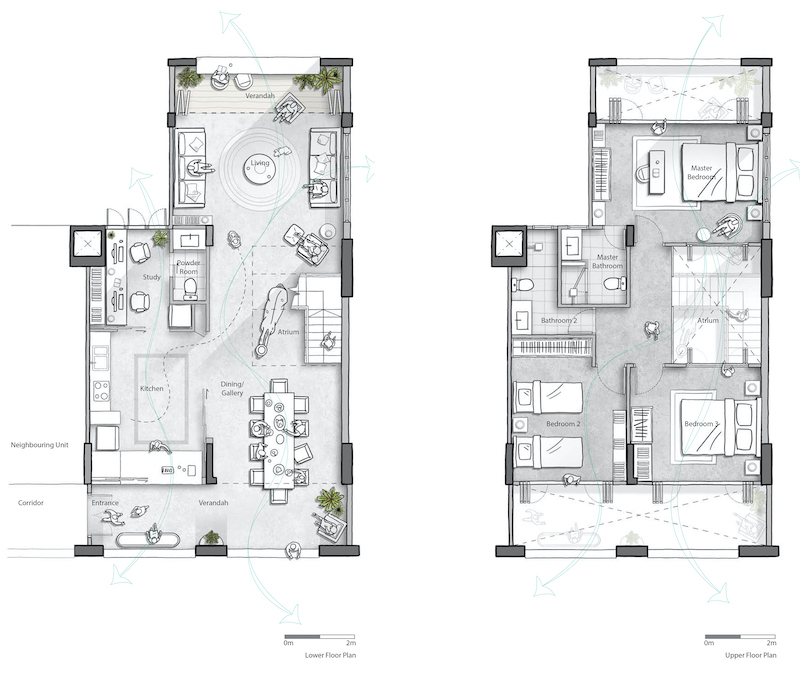 "We thought the Green and sustainable aspects of the project are the key drivers—learning from traditional and classic examples of passive environmental strategies and applying them in today's context. As such, we were critical of the glassed-up towers our tropical city has been building over the last few decades: too much glare, too hot, too much reliance on air conditioning," says Alan Lu, Partner Architect of Versify Studio.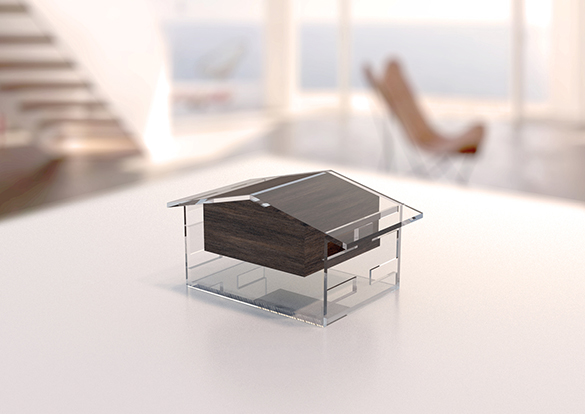 Concept model
Project data
| | |
| --- | --- |
| Project Name | House in the Sky |
| Location | Singapore |
| Completion Date | 01 March 2020 |
| Site Area | 95 square metres |
| Gross Floor Area | 167 square metres |
| Number of Rooms | 4 |
| Client/Owner | Private |
| Architecture Firm | Versify Studio |
| Principal Architects | Vivian Johnny; Alan Lau |
| Images/Photos | Vivian Johnny; Alan Lau |
Previously Published Projects