Institutional / Jan - Feb 2017
Aravali Institute of Management
January 7, 2017
The Aravali Institute of Management is the brainchild of Varun Arya, an Indian entrepreneur, educationist, and presently, director of the institute. It was his vision and perseverance that led to the decade-long transformation of what was once called the "worst land in Rajasthan" to the viridescent green belt and popular education campus it is today.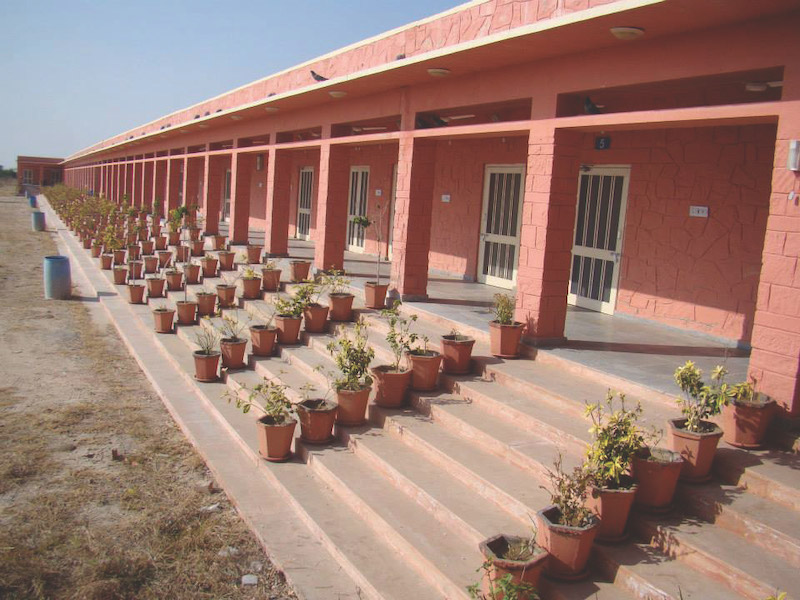 However, for a sole entrepreneur set back by budgetary constraints, the options were limited. Spurred on by his dream of establishing a top-quality educational institute in his home state, Area proceeded to acquire the only parcel of land he could afford at the time, and embarked on what was to be a remarkable journey of transformation.
The team faced many types of challenges during planning and executing their vision—most of them were brought on by the saline land, which makes it impossible to grow any vegetation, apart from the most salt-resistant plants. The salinity also made building construction extremely risky because of the high chance of corrosion. These problems, coupled with the objective to be value conscious for what was a decidedly risky and experimental project, necessitated innovative solutions and improvisation at every stage.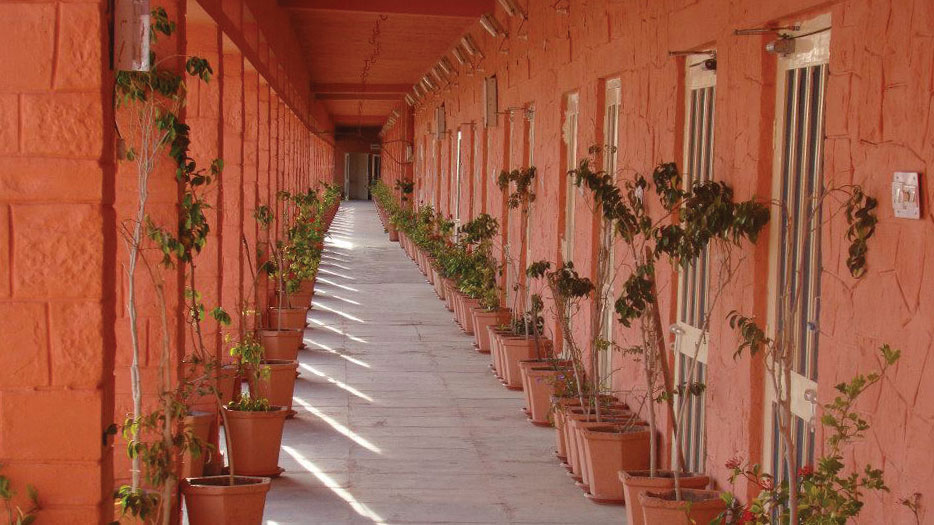 SALINITY
The salinity problem was primarily combated with natural means that included rainwater harvesting, salt-resistant/absorbent trees and dhaincha, a highly nitrogenous, indigenous plant that greatly reduces salinity. Salt-resistant plants can be used to support and nurture the growth of other plants by helping to strengthen the soil and protect it from the harsh sun, which slowly restores the microclimate within the soil.
WATER
The creation of artificial lakes, it was hoped, would serve a multifaceted premise. This would potentially usher in a geological, hydrological, climatological and ecological regeneration of the landscape, and thus, represented a critical part of the transformation process. The digging of pits to collect rainwater was positioned wherever future cultivation/artificial lake creation was intended.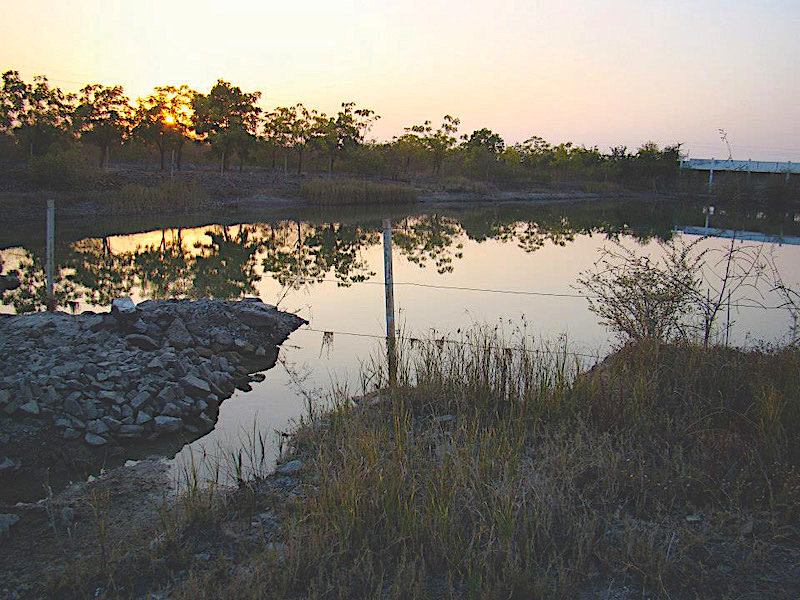 CAMPUS AS GREEN BELT
Today, the campus is spread across 28,000 square feet of built-up space, a place of higher learning for hundreds of students, many of which are from underprivileged backgrounds. They also conduct various social benefit programmes and nation-building endeavours, through the establishment of sister institutes such as Aravali – Spandan Academy for Ethics, Values and CSR, and Aravali Entrepreneurship Incubation Park. The institute houses a library, computer centres, classrooms, offices, guestrooms and stores. There is also a natural meditation centre, with a capacity to seat around 2,000 persons, surrounded by lush vegetation.
The campus has become a green belt consisting of over 6,000 plants and trees that have grown up to 20 feet in height. Incredibly, there are 15 lakes on the once barren site, made through rainwater harvesting, that host ecologies ranging from fish and tortoises to migratory birds, which are now regular visitors to the area, vindicating its success as a regenerative project.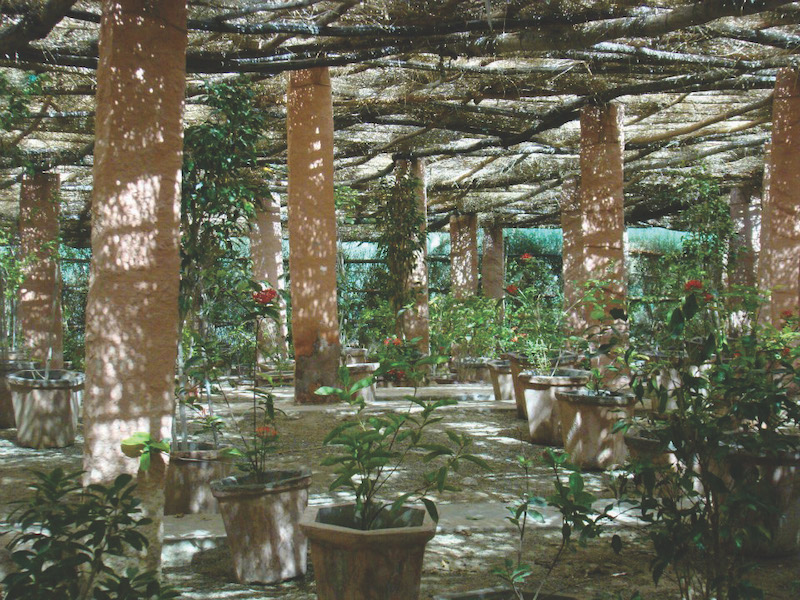 PROJECT DATA
| | |
| --- | --- |
| Project Name | Aravali Institute of Management |
| Location | Village Karpada, Tehsil Bilara, Jodhpur, Rajasthan, India |
| Expected Completion | Approximately 2026 |
| Status | Phase 1 completed 2013; construction on phase 2 has begun |
| Site Area | 94.4 acres |
| Gross Floor Area | 28,000 square feet (Phase 1) |
| Number of Rooms | 24 |
| Building Height | 11 feet |
| Client Owner | Marwar Education Foundation |
| Main Contractor | Local labour |
| Images/Photos | Varun Arya |
Previously Published Projects