Commercial / Jun - Aug 2017
Myrtle Garden Hotel
July 23, 2017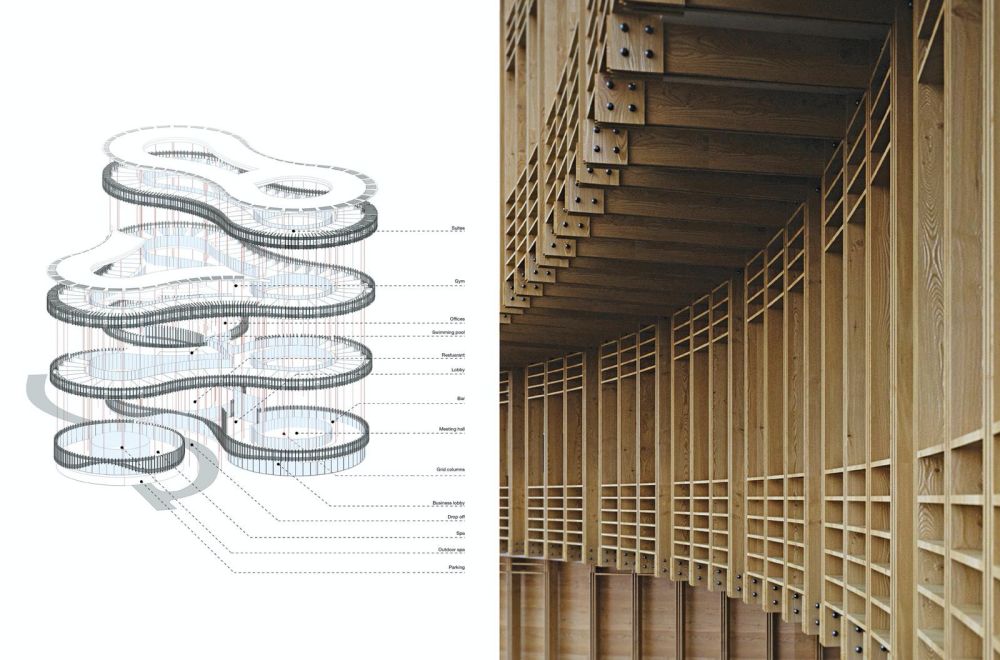 Shaped like an infinity loop overlapping another curvilinear structure, the Myrtle Garden Hotel is a striking piece of architecture that attempts to blend into the surrounding landscape. It sits within the largest myrtle flower garden in Asia, and is partially 'inserted' into the slope of a small hill, giving it a continuity with the topography.
Myrtle Garden Hotel will incorporate environmentally friendly design features that minimise its carbon footprint. The integrated vegetation on the balconies will offer natural shading and reduce solar heat gain during hot summer months. Every hotel room will be bounded by the myrtle garden on one side and a courtyard on the other, which encourages passive cooling.
Rainwater will be harvested on the hotel's roof and directed to the three courtyards, where it will be stored in tanks and used for flushing and irrigation purposes. These eco-friendly initiatives promote a development that strives to be one with the landscape, offering guests and visitors a getaway from urban life.
PROJECT DATA
Project Name
Myrtle Garden Hotel
Location
Yinji Xiangyang, China
Status
Under Construction
Site Area
4 acres
Gross Floor Area
16,800 square meters
Number of Rooms
146
Building Height
19.8 meters
Architectural Firm
penda architecture &design; GRAFT Architects
Principal Architects
Chris Prect; Dayong Sun
Images/Photos
penda architecture &design; GRAFT Architects
Previously Published Projects