Commercial / Jun - Aug 2017
Katamama Hotel
July 23, 2017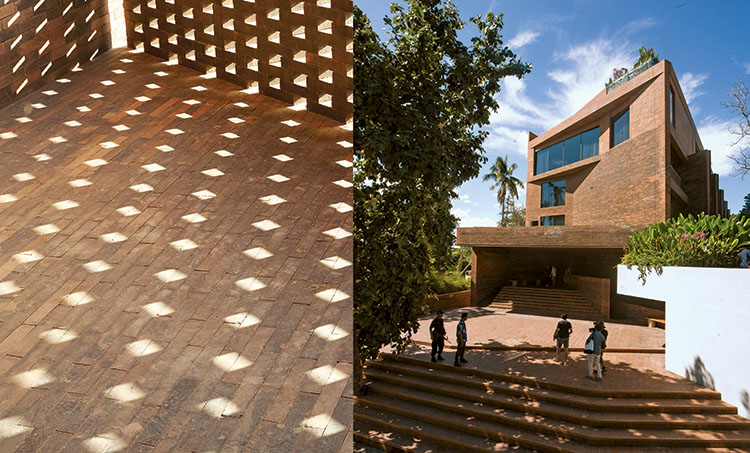 Dominated by red bricks that were intentionally left exposed, Katamama Hotel is a 58-suite boutique hotel that places an emphasis on modern designs with the use of traditional materials that are customised with local craftsmanship.
The architect sought to express and embed the vernacular form of Balinese architecture in a new way, celebrating the essence of a classic Balinese building through an exploration of local materials and methods with multicoloured bricks, handmade tiles and bespoke terrazzo.
The bricks were laid by local craftsmen—certain sections of the walls as well as balconies have perforated brick screens to aid in natural ventilation and shading from direct sunlight. Interspersed with lush vegetation throughout the public spaces, with a play of deep shadows in its form, Katamama Hotel's spatial structure is a contemporary oasis with cultural Balinese design elements.

With a soft, muted colour scheme for the interiors, guests can expect to take a much-needed breath of fresh air away from the hectic city atmosphere.
PROJECT DATA
Project Name
Katamama Hotel
Location
Jalan Petitenget 51B, Seminyak, Denpasar, Bali, Indonesia
Completion Date
2015
Gross Floor Area
6,000 square meters
Number of Rooms
57
Building Height
18.5 meters
Client/Owner
Ronald Akili (PTT Family)
Architectural Firm
andramatin
Principal Architects
Isandra Matin Ahmad
Mechanical &Electrical Engineer
PT Tritunggal Global Mandiri
Civil &Structural Engineer
Hadi Jahja &Associates
Images/Photos
andramatin
Previously Published Projects