Residential / May - Jun 2016
House No. 10
May 22, 2016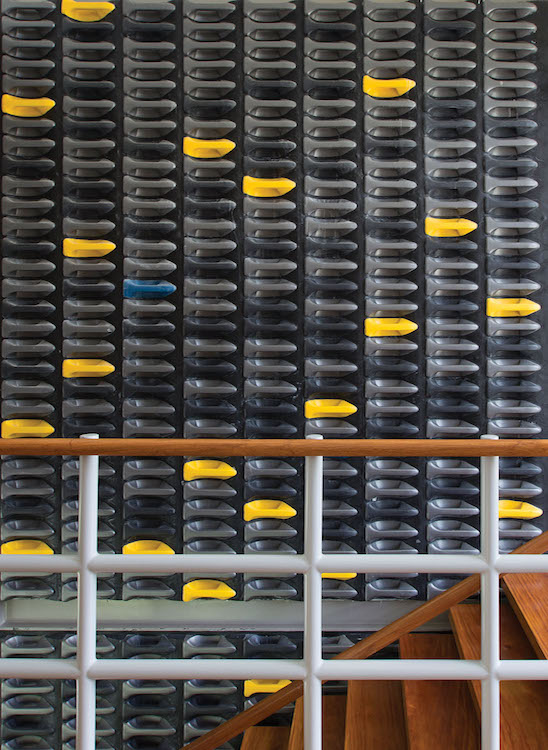 PROJECT DATA
Eco-friendly and energy-efficient residences, such as prefabricated houses, are becoming more common in the Philippines1. Although it remains a small percentage of built homes in the past years, there has been an increasing awareness of building sustainable homes recently. Designers usually specify solar panels as a common solution due to a rise in the number of suppliers in the past few years. However, this needs a big investment. There are still a good number of basic solutions that designers can adapt to make houses eco-friendly. This house is a good example.
House No. 10 is an architectural and interior design project created for a family of four: a couple and two young boys. The homeowners had a tight budget but were opened to possibilities in non-traditional solutions and experimental designs.
DESIGN
Aesthetically, this house does not seem outstanding. But beauty is more than just skin deep, especially when it comes to incorporating eco-friendly architectural solutions.
Project Name
House No. 10
Location
Ayeia Westgrove Heights Phase 6, Silang Cavite, Phillipines
Completion Date
March 2014
Site Area
363.57 square metres
Gross Floor Area
329.11 square meters
Number of Rooms
3 bedrooms; 1 maid's room
Building Height
10.82 meters
Client/Owner
Erwin Tumbaga; Jill Tumbaga
Architecture Firm
Edwin D. Uy Architecture. Interiors and Design Office
Principal Architect
Edwin D. Uy
Main Constructor
AA Bobis Construction
Mechanical & Electrical Engineer
Antonio S. Olango
Civil & Structural Engineer
Arthur Lazaro
Images/Photos
Ed Simon; Edwin D. Uy Architecture, Interiors and Design Office
Previously Published Projects