Commercial / Jan - Feb 2016
Automobile Design Studio
January 22, 2016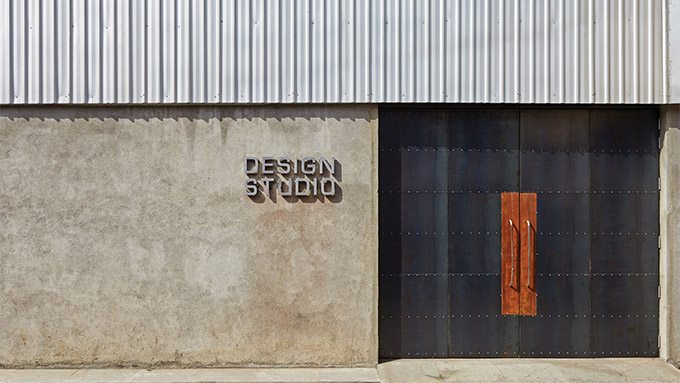 LOCAL INSPIRATION

The client wanted to create a cutting-edge design studio where the designers would style their latest vehicles, and which needs to have an emotive quality that could energise and inspire thoughts; while modern, it should also maintain a sense of its origins.
Nestled amongst similar contiguous sheds with lush greenery amidst a concrete jungle, the site for the studio is within Mahindra and Mahindra's (M&M) 64-acre vehicle factory in Kandivali, which consists of five existing low-lying sheds. The place is reminiscent of Mumbai's bygone decades and is perhaps the last of industrial campuses that occupied land on the highway of what was previously the outskirts of a fast-growing city.
The site is characterised as distinctly industrial with surrounding buildings that are rather older versions of prefabricated steel types—made with handheld tools using standard rolled steel sections that were fabricated, welded and bolted at site. The old buildings were identical for most parts but with the irregularities and imperfections that arise out of being handmade.
PROJECT DATA
Project Name
Automobile Design Studio
Location
Kandivali, Mumbai
Completion Date
January 2015
Site Area
29,500 square feet
Gross Floor Area
25,000 square feet
Building Height
10.72 metres (maximum height)
Clients/Owners
Mahindra & Mahindra Ltd.
Architecture Firm
SJK Architects
Principal Architect
Shimul Javeri Kadri
Main Contractor
Shen Chuan Renovation Works
Lighting Consultants
Lighting Ergonomics
Civil & Structural Consultant
Shilp Consulting Engineers
Images/Photos
Rajesh Vora; SJK Architects
Previously Published Projects