Institutional, Online Exclusive Feature / 2021
A mathematics institute in Vietnam adds upon an existing structure
November 18, 2021
There is a quote attributed to Carl Elefante: "The Greenest building is the one that already exists." Reusing buildings, instead of demolishing them, could prevent thousands of tonnes of carbon emissions that would arise from the demolition activity as well as reduce waste, which often cannot be reused and ends up as landfill.
For the headquarters of Vietnam Institute for Advanced Study in Mathematics (VIASM)—a field that has won international accolade and is growing in the country—the architects renovated a three-storey primary school to add two floors of facilities for the scientists. Keeping the existing structure of the U-shaped school, the new construction raised a courtyard from the second floor to connect all functional areas. As the courtyard is accessible directly from the road, it becomes a community area that can be used to host activities.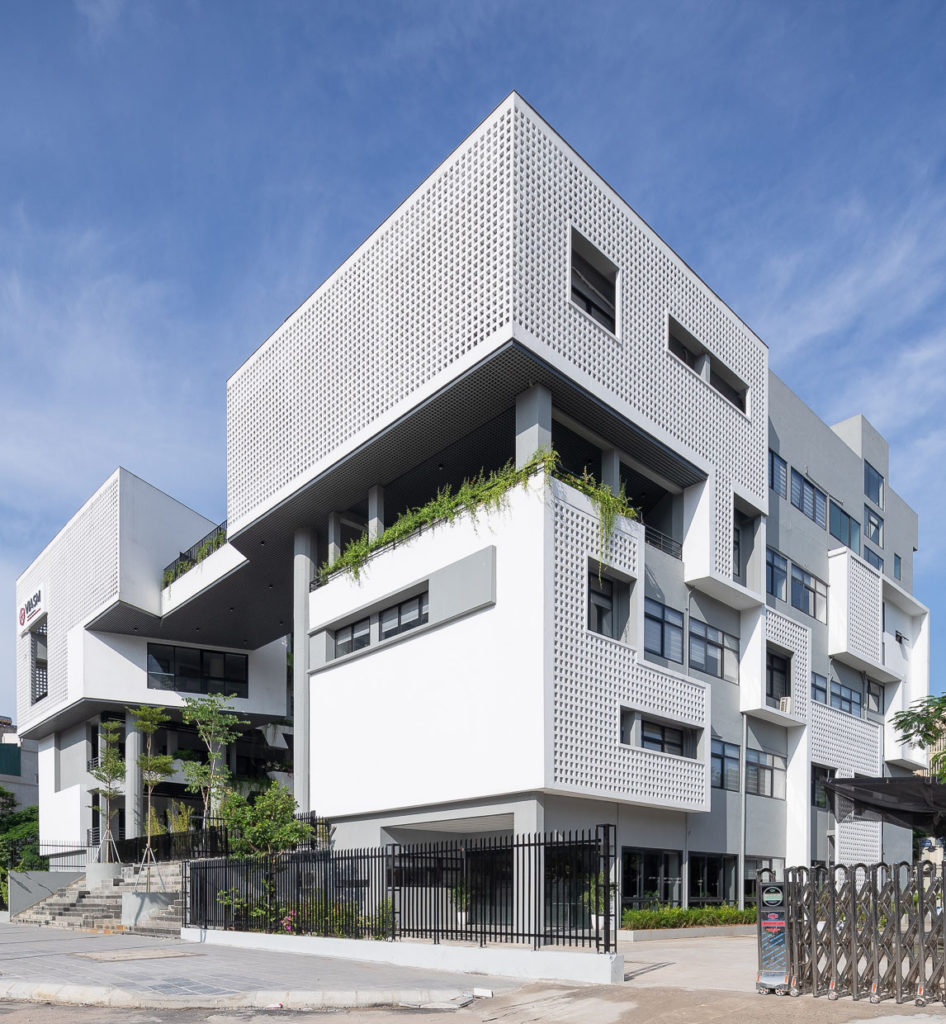 This raised floor created a 200-seat multifunction hall underneath it on the ground level, flanked by smaller 30-seat conference rooms. Spaces that work best when they are not so inwardly oriented, such as the offices and researchers' roomsalongside meeting areas, are placed on the second and third floors. These are all connected by a corridor system, which are lined with greenery and shielded by sun louvres to take advantage of natural ventilation and lighting.
The new additions—the fourth and fifth floors—are O-shaped to optimise the existing footprint. These hold communication and entertainment functions: a library; group discussion rooms; a sports area; and a cafeteria. In addition to meeting practical needs in terms of use, these floors are more playfully designed with perforated openings that blur the inside with the outside, and double-height areas that puncture spaces vertically, varying the spatial experience.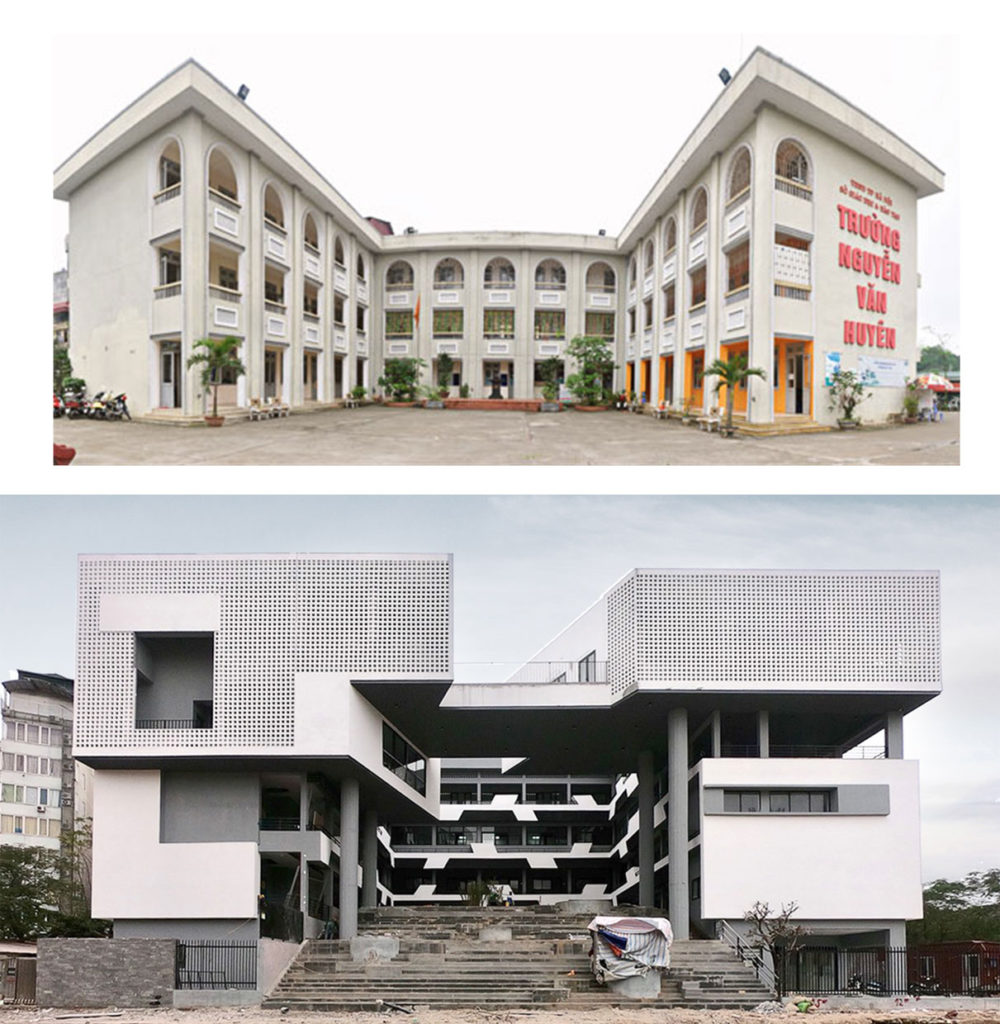 Reinterpreting structures that already exist will be the theme for FuturArc Prize 2022. Get the FuturArc App and follow us on Instagram and Facebook for updates on the competition!


---
PROJECT DATA
Project Name
Headquarters of the Vietnam Institute for Advanced Studies in Mathematics (VIASM)
Location
Dong Da, Hanoi, Vietnam
Completion Year
2021
Site Area
2,500 square metres
Gross Floor Area
1,800 square metres
Building Height
5 storeys
Client
Vietnam Institute for Advanced Studies in Mathematics
Architecture Firm
1+1>2 Architects
Principal Architects
Hoang Thuc Hao; Vu Xuan Son; Nguyen Xuan Ngoc
Mechanical & Electrical Engineer
Hoang Ngoc Lam
Civil & Structural Engineers
Nguyen Phuong Le; Trinh Quang Dung
Photos
Trieu Chien
Previously Published Projects