Social / 1st Quarter 2019
FGLA 2019 Winner: S Space
Made up of stark stonewalls, steel pipes (granted a second life from construction scaffolding) and bamboo, the S Space serves as an 'open' space for the community with a focus on culture and the arts. The project is located in a new emerging urban area with a high construction density in Dong Van town, Ha Nam province. The architects were inspired by the beauty of the national landscape of Kem Trong, situated between the two provinces of Ha Nam and Ninh Binh, where illegal rock mining is gradually turning the place to ruins. As such, the S Space was constructed out of waste—rock debris from Kem Trong; discarded rocks from trade villages and construction sites—to express the nostalgia for the languishing natural ecosystem and the loss of rocky resources with historical value in Vietnam.
The idea behind the building's form came from the gap between two rocky mountains created by the Day River. The 'mountains' are expressed by the stonewalls (0.4 metres thick; 3.4 metres high), which standing alone, zigzag intermittently and connect randomly to one another through doors and openings to allow users to approach the spaces from different directions. Water bodies and alternating green trees help regulate the microclimate and blur the boundary between inside and outside, bringing users closer to nature. Suspended above are the lightweight roof and mezzanine floors created by the recycled steel pipes and bamboo sticks, all of which make a 'light' yet stable structure, contrasting with the thick and solid rock mass below. The sprinkler and mist spraying system atop the transparent polycarbonate roofing washes the roof and keeps it cool on hot summer days.
The architects hope that this project will help raise the red flag on the unplanned exploitation of natural resources in Vietnam today.
Project Name
S Space
Location
Dong Van town, Duy Tien
district, Ha Nam Province,
Vietnam
Completion Date
July 2018
Site Area
720 square metres
Gross Floor Area
350 square metres
Building Height
6 metres
Architectural Firm
H&P Architects
Principal Architect
Doan Thanh Ha
Design Team
Doan Thanh Ha; Tran Ngoc
Phuong; Nguyen Hai Hue;
Nguyen Duc Anh; Tran Van
Duong; Trinh Thi Thanh Huyen
Construction
Dong Phat company; local workers
Images/Photos
H&P Architects; Nguyen Tien Thanh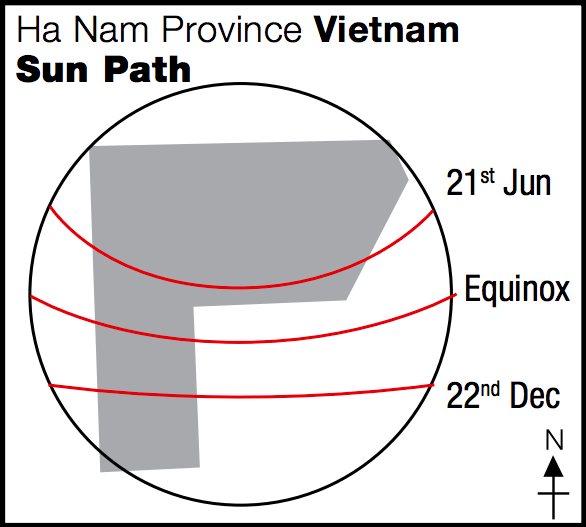 Previously Published Projects