International Day of Clean Air for Blue Skies 2023
7 SEPTEMBER 2023 – "Air pollution knows no borders, travelling thousands of kilometres, spreading contaminates with the wind. And the climate crisis is having devastating and growing impacts on every continent on Earth", reads the message from United Nations (UN) Secretary General António Guterres for the International Day of Clean Air for Blue Skies 2023.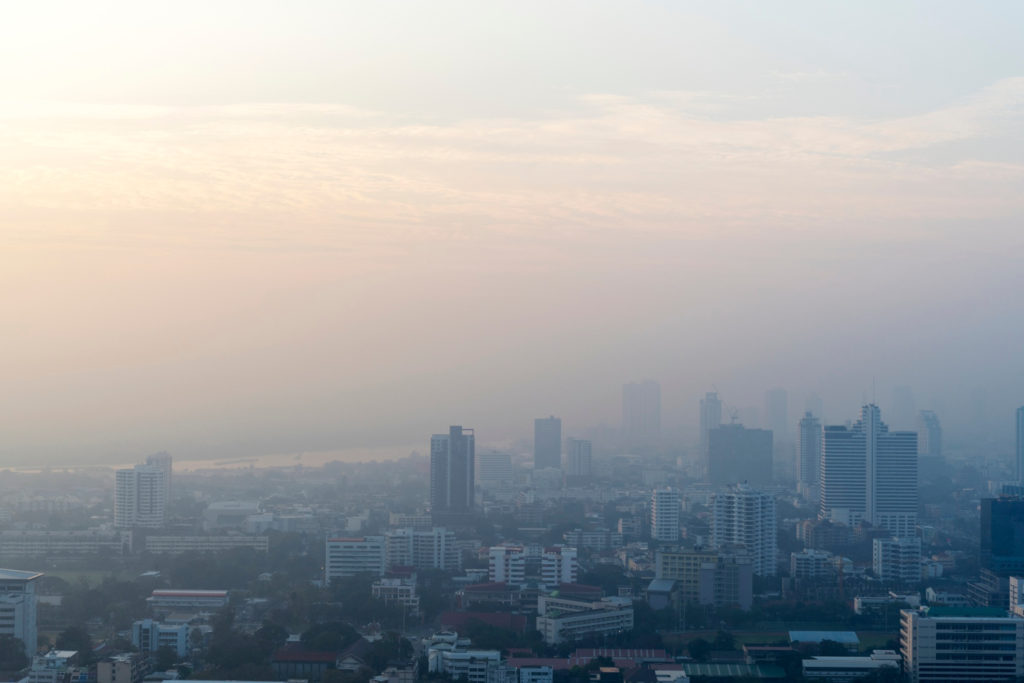 Air pollution poses a two-fold impact on health as well as the climate. Pollutants are responsible for roughly one-third of deaths from stroke, chronic respiratory diseases, lung cancer, and a quarter of heart attack fatalities. Short-lived climate pollutants (SLCPs) contribute to rapid global warming by remaining in the atmosphere for up to decades.
In Asia, various cities are suffering from the problem of air pollution. The current dry season has seen Jakarta, Indonesia named as the world's most polluted city by several indices. The President attributed the declining air quality in the capital city to the extended dry weather and other factors like increasing pollutant concentration, transportation emissions, and industry activities. It also cannot be overlooked how Jakarta is in the vicinity of 16 coal-fired plants. Coal makes up more than half of the country's energy mix, making it challenging to phase out.
Earlier in the year, cities like Bangkok and Chiang Rai in Thailand have also faced pollution as bad as 125 times over the safety limit set by the World Health Organisation, attributed to fire hot spots in Myanmar and Laos. Among the risks associated with a warming climate are increasing wildfires, as drier air makes substances more likely to catch fire. Haze due to wildfires is also a recurring problem in Malaysia—this week, Penang and Sarawak recorded unhealthy air due to transboundary smoke coming from Kalimantan Island in Indonesia.
The International Day of Clean Air for Blue Skies was first commemorated in 2020 as a reminder of how air pollution transcends borders, and is a highly urgent matter in the built environment. This year, the theme of Together for Clean Air focuses on the need for stronger partnerships, increased investment and shared responsibility to overcome air pollution.
Take a look at some of the stories on FuturArc that discuss solutions for air pollution, across sectors that are associated with its largest contributors, and how it goes hand-in-hand with reducing carbon emissions.
---
Electrification is Not a Panacea
Many analysts have criticised how industry stakeholders are quick to jump at the potential of investment in e-vehicles, obfuscating its risks. Electrification still risks transferring one form of socioenvironmental hazard (pollution) to another (extraction of precious minerals for batteries).
Read the excerpt here: https://www.futurarc.com/commentary/vehicle-electrification/
⠀
Climate Feature: Climate Targets and the Transportation Sector
There are irreversible environmental and social damages due to vehicle pollution, reliance on fossil fuels, and even the sourcing of raw materials for new innovations. Transport comprises nearly a quarter of all direct CO2 emissions, and as the world began to escalate post-pandemic activity in 2021, emissions from the transport sector soared by 8 per cent.
Read the excerpt here: https://www.futurarc.com/commentary/climate-targets-transportation-sector/
⠀
A 'gateway' for clean technologies: JTC Cleantech Three
Key investments in Singapore's clean technology (cleantech) areas include high-value manufacturing, engineering and biofuels, research and development (R&D) and regional headquarters activities. This building is an example of a multi-tenant development to support the sector, envisioned to be a 'living lab' in the tropics.
Read more: https://www.futurarc.com/project/jtc-cleantech-three-architects-61/
⠀
Powerhouse Brattørkaia: The World's Northernmost Energy-Positive Building
Projects in the Powerhouse series have provided insight into natural ventilation, optimised design for solar harvest and the reduction of carbon and energy consumption. It produces more renewable energy than it consumes throughout its lifespan, including construction, operation, demolition and embodied energy.
Read more: https://www.futurarc.com/project/powerhouse-brattorkaia-by-snohetta/
⠀
Urban Sequoia NOW: Sequestering carbon through buildings
In this prototype, air is designed to flow into under-floor ventilation openings, situated between the slab and a timber floor finish. The resulting stack effect would bring air upwards, along with direct air capture technology—which extracts CO2 directly from the air—embedded within the building's core and roof. The captured carbon could be stored for use in various industrial applications.
Read more: https://www.futurarc.com/project/urban-sequoia-now/
Shenzhen Rural Commercial Bank Headquarters
The tower's mixed-mode natural ventilation system allows for seasonal air flushing of the main common areas and offices. Mechanised window vents on each office floor offer a flexible system for accessing fresh air, which enables the building to 'breathe' when Shenzhen's climate is pleasant.
Read the excerpt here: https://www.futurarc.com/project/shenzhen-rural-commercial-bank-headquarters/
---