Commercial / 2nd Quarter 2022
Shenzhen Rural Commercial Bank Headquarters
June 15, 2022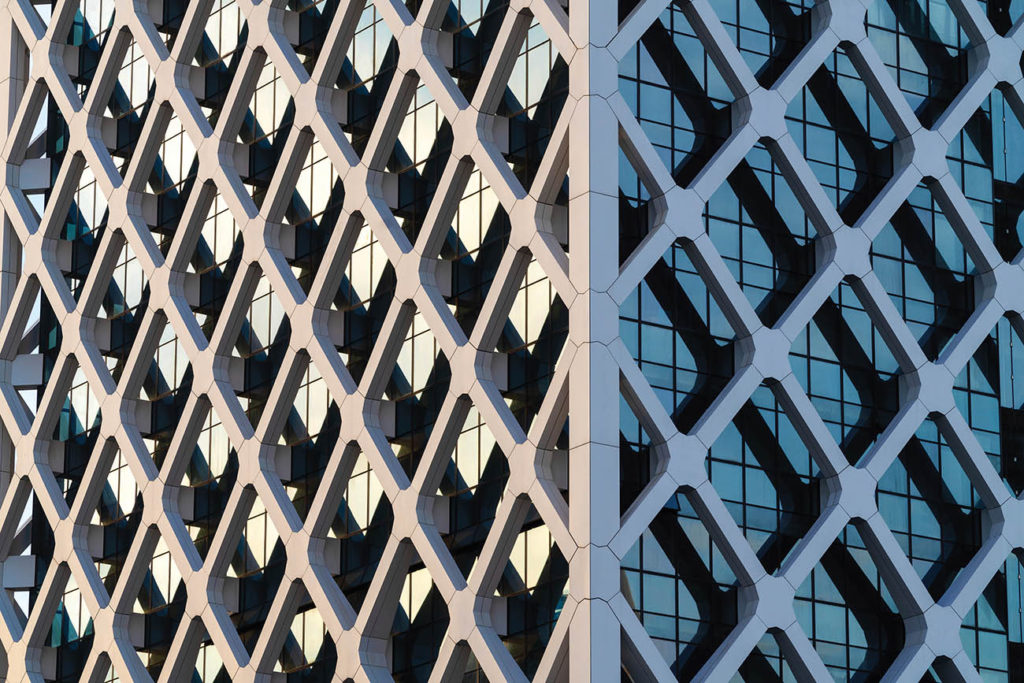 Building on SOM's tradition of pioneering structural engineering solutions, the 158-metre-tall Shenzhen Rural Commercial Bank Headquarters showcases innovative applications of existing concepts of natural ventilation and diagrids. SOM inserted a floating diagrid—similar to an exoskeleton—that serves as both the building's structure and an important solar shading system against the region's hot tropical sun onto the façade. Reducing solar gain by approximately 34 per cent and also glare, the diagrid pulls the structure to the exterior and suspends the tower within to create a column-free, open floor plan. At its base, the diagrid broadens to form framed openings and allow views of the neighbouring park and South China Sea.
RELATED: Commentary | Igniting Ideas from Other Insights
The tower's mixed-mode natural ventilation system allows for seasonal air flushing of the main common areas and offices, as automated louvres in the vertical atria spanning the full height of the building and mechanised window vents on each office floor offer a flexible system for accessing fresh air, which enables the building to 'breathe' when Shenzhen's climate is pleasant. By functioning like a body's airways and cycling fresh air around the building, these features provide important savings in environmental and energy efficiency, while emphasising tenant comfort and well-being at a level uncommon in office environments.
[This is an excerpt. Subscribe to the digital edition or hardcopy to read the complete article.]
---

Previously Published Projects