May - Jun 2018
Wireless connectivity for smart homes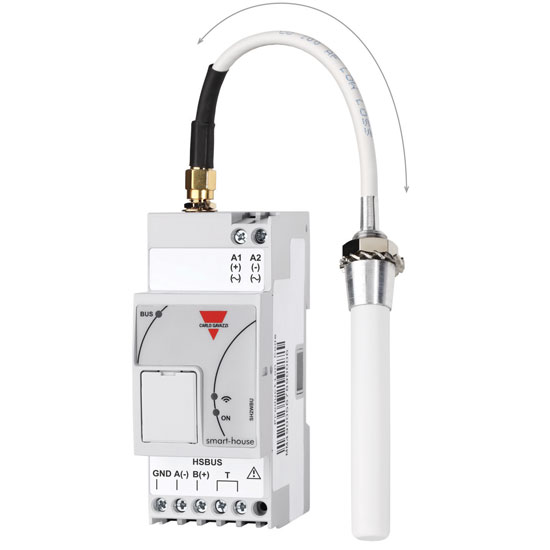 The new wireless package by Carlo Gavazzi is an evolution of the well-known smart home systems. Based on IEEE802.15.4 at 2.4 GHz, WiDup is a wireless communication protocol that provides users with flexibility and simplicity during the installation on new or existing premises where cabling is not possible or too expensive. Carlo Gavazzi's wireless modules are CE, cULus listed and cURus certified.

The wireless module functions automatically without manual programming, making it attractive to system integrators/installers as it offers significant savings at the implementation stage. Some of the key features of this wireless package include long transmission distance of up to 700 metres in open space; decentralised installation; dim lighting; on/off control; status monitoring; and energy reading.

Data collected by the wireless modules will be transmitted via the wireless bus generator (SH2WBU230N) to the main controller (Sx2WEB), where data is logged. The wireless bus generator can read/control wireless modules such as input/output relay modules, dimming modules, energy reading modules as well as wireless light switches. Up to 250 wireless modules can be managed by one SH2WBU230N.

About the company
With more than 80 years in the industrial automation market, Carlo Gavazzi's products have been installed in a wide variety of state-of-the-art products and processes worldwide. Founded in Milan, Italy, the company is now present in markets all over the world. For more information, please visit www.gavazziautomation.com.
Previously Published Products