May - Jun 2017
Green, smart fans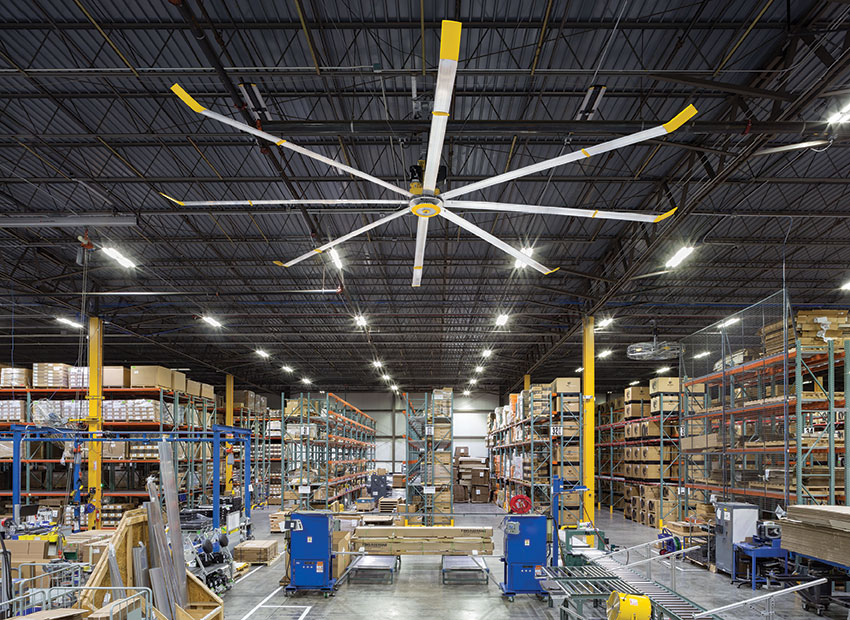 The Powerfoil X3.0 is Big Ass Fans' biggest, strongest and most durable industrial fan. It features a proprietary system of aerofoils and winglets, setting a world standard for airflow. This aerodynamic design features the patented, purpose-built NitroSeal Drive gearbox for maximum durability and cool operation. Nitrogen-filled and hermetically sealed to create the ideal internal environment, the gearbox used for the Powerfoil X3.0 keeps contaminants out for low maintenance. Backed by a thorough, non-prorated 15-year warranty, this industrial fan is built for the toughest industrial environments.
SmartSense is an available option on the Powerfoil X3.0 and other models from Big Ass Fans. It automatically adjusts fan speed based on the temperature and programmed preferences for year-round comfort and energy savings. Featuring three user modes—winter, summer and manual— SmartSense automatically matches the speed of the fans to seasonal conditions, thereby reducing human errors and hassle of fan operations.
Powerfoil X3.0 is one of the five fans manufactured by Big Ass Fans that are certified under the Singapore Green Building Product (SGBP) labelling scheme, which can help building projects achieve Green Mark standards. Installed in malls and schools in Singapore, Big Ass Fans can help reduce cooling costs by up to 20 percent by replacing or supplementing expensive air-conditioning with cool airflow, and through the use of a highly efficient design and motor technology.
For more information, please visit bigassfans.sg/futurarc.
Previously Published Products