Jan - Feb 2016
Glass for a green façade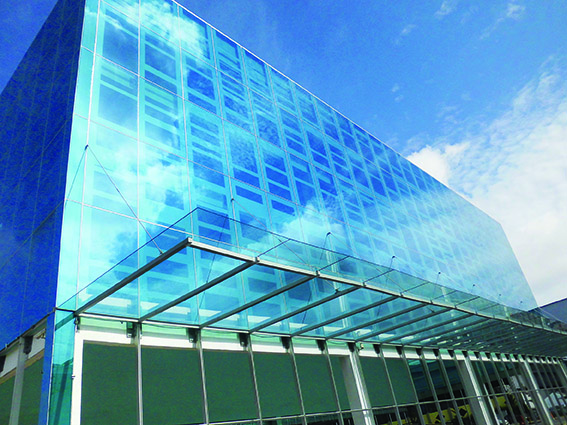 Some of the in-house products manufactured by DDG Glass include heat strengthened glass; tempered glass; heat-soaked glass; insulated glass;laminated safety glass; anti-bandit glass; laser-engraved glass; painted glass; and patterned glass. They also supply glass products that enhance energy efficiency, such as low-emissivity (low-E) glass, solar control glass and digitally-printed glass.
Low-E glass and solar control glass prevent heat from escaping through the glass. They also allow more natural light into the space and reduce the need for electric light. At the same time, they improve thermal performance and thus reduce the cost for air-conditioning. These types of glass are ideal for an environmentally friendly building and can lead to cost savings.

DDG's digitally-printed glass undergoes a process whereby images are directly printed onto the glass using durable ceramic inks. It is the ideal printing solution for façades as it is able to hold up well under all weather conditions. With the possibilities of printing 360 degrees, it can turn any pane of glass into a stunning canvas. The digitally-printed glass is also energy efficient and has glare-reduction qualities that protect the interior from ultraviolet radiation.
For more information, please visit www.ddg-glass.com.
Previously Published Products