Mar - Apr 2018
Engineered urban greening solutions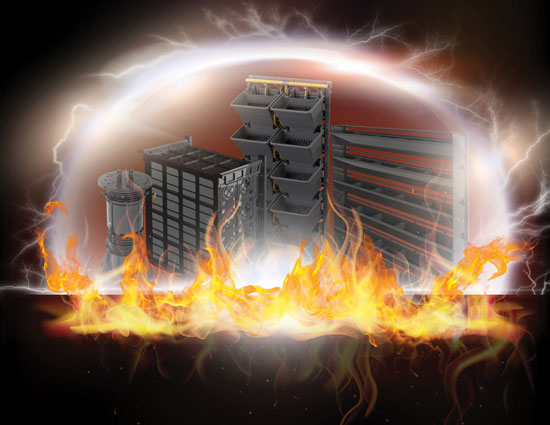 As the leading provider of urban greening solutions, Elmich is driven by the aim to enhance life for future generations. As such, Elmich's products are engineered and manufactured with quality, reliability, safety and sustainability in mind. The company ensures that its products' performance translates effectively into real world applications by subjecting them to stringent testing such as wind load, material density and compressive strength tests.

Breakthroughs for landscaping
Elmich conducts extensive research and development in order to formulate new materials that meet and exceed local regulatory fire safety requirements. For landscape applications, Elmich's products can be made from thermoplastics that have obtained the highest fire-resistant material classification according to European Standards (EN) and British Standards (BS). These proprietary thermoplastics help to mitigate the risk of fires as hey do not release toxic emissions or smoke when burnt, which translates into a safer environment for users.

Environmentally friendly products
Elmich's core value is to provide ecological solutions that are safe for both users and the environment. With this in mind, the company is committed to using raw materials that comply with the European Union's Restriction of Hazardous Substances (RoHS) directive, that is, materials that do not contain hazardous additives such as lead and mercury. Under the assessment of the Singapore Green Building Product (SGBP) certification process by the Singapore Green Building Council (SGBC), a majority of Elmich's products have been awarded the Leader (4-tick) rating, assuring customers that its products offer excellent environmental performance.

About the company
Established in 1985, Elmich Pte Ltd is the leading provider of state-of-the-art and ecologically responsible urban landscaping, waterproofing, drainage and storm water management solutions to architects, contractors and developers around the world. With its headquarters in Singapore and international offices in Australia, Germany, Malaysia, Switzerland and the United States, Elmich works closely with its network of partners that covers more than 30 countries across six continents.

For more information, please visit www.elmich.com or email [email protected].
Previously Published Products