Jul - Aug 2017
The new high- performance folding door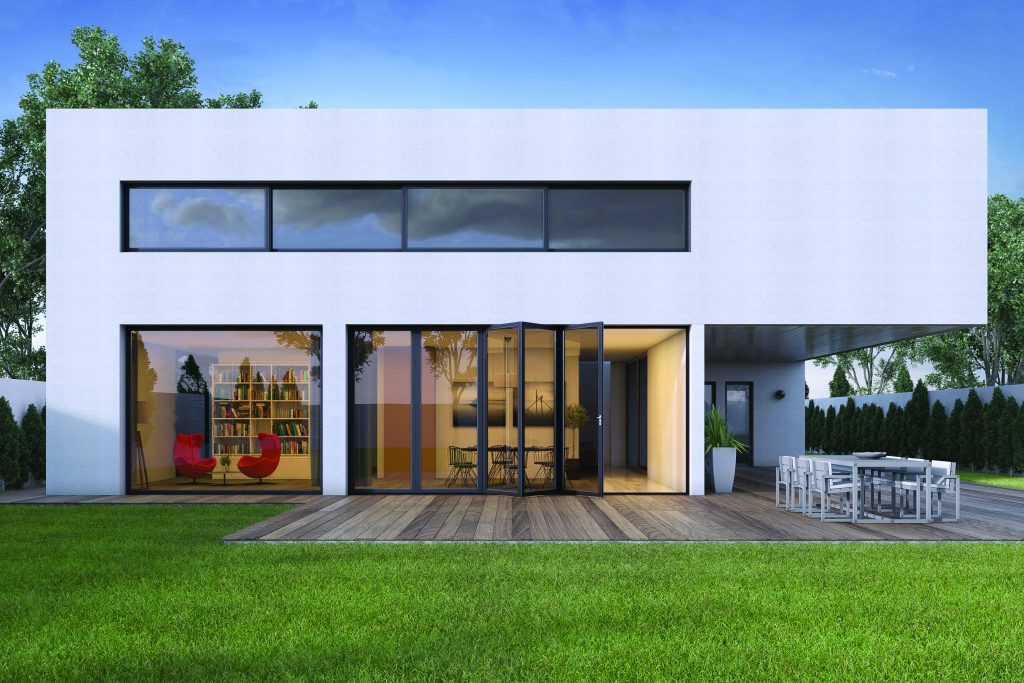 Constantly working towards new designs and products that will bring comfort to users, Technal extended its catalogue with the new AMBIAL folding door that offers quality coatings and dimensions that can reach up to 12 metres. It can accommodate up to 10 leaves, each with a maximum height of 3 metres and a maximum width of 1.2 metres. Each leaf, supported by exclusive Technal tracks, can bear a weight of up to 150 kilogrammes whilst providing high thermal performances, as well as water and wind resistance.
AMBIAL is designed mainly for establishments that are open to the public—it allows, for example, the dining room of a restaurant to be linked to an esplanade or a swimming pool of a hotel, incorporating them as part of the landscape. The lower rail, the stainless-steel wheels and the folding handles allow for easier operation. The sliding door can be opened inwards, outwards, to the side and in the centre. It can be adapted to meet different requirements and encourages architectural creativity.
The coatings bring about a visual harmony either closed or opened. The profiles are levelled and the visible part is distinguished for its refinement and balance (63 millimetres in the standard version and 73 millimetres in the reinforced version). The black coating in the vertical line of the frames and the decorative covers of the wheels and bearings provide a smooth finished assembly. For optimal security, a safety lock can be incorporated for protection. Ambial offers an outstanding balance between design, excellent performance and security. The door and its accessories can be associated with all SOLEAL products from Technal.
Good materials and parts are selected to minimise maintenance and ensure long-term performance. A wide range of finishes and colours is available to meet individual project requirements, and offers architects and designers greater design freedom.
For more information, please visit www.technal.asia.
Previously Published Products