May - Jun 2018
The smart choice for cooling and comfort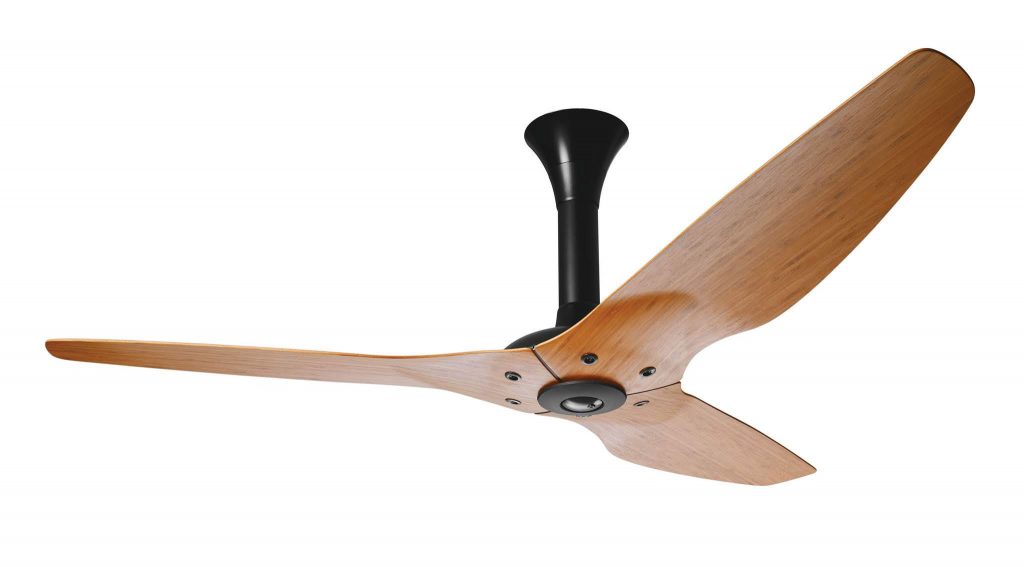 Big Ass Fans—the industry leader in the manufacturing of high-volume lowspeed fans such as the Haiku ceiling fan for homes and businesses—has helped design professionals across the world create healthy environments that meet clients' comfort and eco-friendly goals.
Haiku's design is natural and simple, driven by both precision engineering and artistic sensibility. Where traditional ceiling fans separate the motor, blades and light fixtures into distinct components, Haiku incorporates all the components and technology into the overall curvilinear design of its three airfoils—an aerodynamic profile that maximises airflow across the fan for a smooth, silent airflow. Its Thin Sheet airfoils are held to the highest standards with multiple handcrafted layers of sustainable bamboo or durable aluminium with three coats of automotive-grade finish. With its energy-efficient features and iconic design, Haiku joins the bevy of smart home devices as the world's first smart ceiling fan. Both the fan and its built-in LED light adjust automatically to create the ideal thermal comfort and ambience.
Haiku offers advanced technology encased in a seamless fit and an aesthetically pleasing finish. This results in better airflow and lower bills, reducing the demand on air-conditioning systems without compromising comfort. In addition, when incorporated into a larger building design, the fan is able to reduce the amount of ductwork needed, hence providing cost savings.
Big Ass Fans' dedicated team of experts in engineering, installation and design are able to offer professional advice at every stage of the installation. The brand has been awarded numerous honours for efficiency and design, such as the Red Dot Design Award and Best Green Product.
For more information, please visit www.bigassfans.com/sg; email [email protected]; or call 1800 BIG FANS.
Previously Published Products