Mar - Apr 2018
Aluminium building systems of the future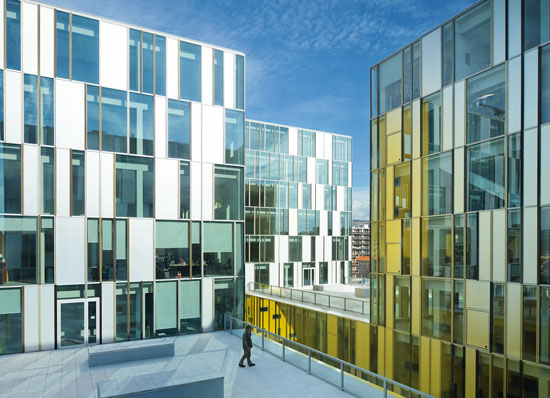 Where design meets practicality
Created in Toulouse in 1960 and led by innovation, Technal is focused on creating quality aluminium systems: doors, windows, sliders, façades, balconies, railings and pergolas. The European building system company's designs go beyond aesthetics—it is a compendium of functionality, ergonomics, energy savings, respect for the environment, integration with the surroundings and customisation for each project. Technal anticipates future changes in building regulations, giving its designs the longest possible life cycle with minimal revisions. It aims to provide effective and reliable aluminium systems that produce long-term results over a building's life cycle.

Geode
For the last 20 years, the company has continuously worked on improving the performance and insulation of its systems to ensure the best level of comfort for occupants. With this concept in mind, the Geode façade has been developed to offer the ideal solution for office and residential building project façades.

About the company
The Technal brand is part of Hydro, the leading extrusion company. With around 35,000 employees in more than 40 countries in all continents, the Norwegian group is a global integrated aluminium company with production, sales and trading activities throughout the value chain: from bauxite, alumina and energy generation to the production of primary aluminium, rolled products, extruded products and recycling.

For more information, please visit www.technal.asia.
Previously Published Products