FuturArc Prize 2023: Hong Kong's Past Champion Returns
3 JULY 2023 – On Friday, 30 June 2023, a Third Place award of FuturArc Prize (FAP) was presented at the gala event of BCI Asia Awards in Kerry Hotel Hong Kong.
The multidisciplinary team of professionals led by Alvin Kung, comprising Jonathan So, Zachary Wong and Dicken Poon, was presented with a cash prize of SGD2,000, certificates and 1-year subscription to FuturArc digital magazine. This award marks a return for Kung, who had been awarded back in the 2010 cycle of FAP as the champion of the Student category.
Held with the theme of Cross-Generational Architecture, FAP 2023 is an international Green design competition that explored the rapid change of societal compositions throughout Asia. The theme asked entrants, comprising architecture professionals and students alike, to envision sustainable design solutions for future generations amidst ongoing climate and planetary challenges.
Set in the high-density context of Hong Kong, the team proposed the Transitional Scaffolding System for Urban Empowerment and Regeneration, which is an extension of team member Jonathan So's research and design project. The manifesto aims to address the issue of double-aging as well as promote well-being for communities across age groups.
The entry will be featured along with other winning and Merit proposals in the 3rd Quarter (September) issue of the FuturArc print magazine.
---
Watch video: Announcing FuturArc Prize 2023 Winners and Merit Recipients
---
Related stories:
FuturArc Prize 2023: First Place Winner and Merits from Indonesia Revealed

FuturArc Prize 2023: First Place Winner and Merits from Indonesia Revealed
15 MAY 2023 – Following hundreds of submissions from all around the globe, the international Green design competition of FuturArc Prize (FAP) 2023 finally revealed its winners and merit recipients at the event of BCI Asia Awards (BCIAA) Indonesia, which was held last Thursday, 11 May 2023 at Raffles Jakarta. This cycle of FAP was […]
FuturArc Prize 2023: Winners awarded in Vietnam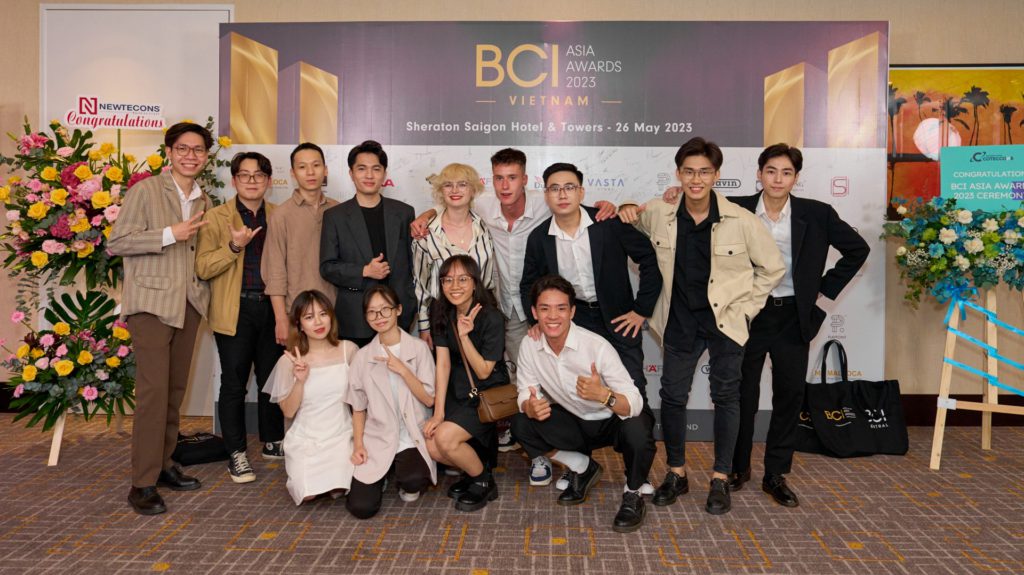 FuturArc Prize 2023: Winners awarded in Vietnam
29 MAY 2023 – In the second round of awarding for the 2023 cycle, the winners and Merit recipients of FuturArc Prize (FAP) 2023 attended the gala event of BCI Asia Awards (BCIAA) Vietnam last Friday, 26 May 2023 at the Sheraton Saigon Hotel and Towers. Held with the theme of Cross-Generational Architecture, FAP 2023 […]
FuturArc Prize 2023: Philippines Merit Recipient Awarded

FuturArc Prize 2023: Philippines Merit Recipient Awarded
20 JUNE 2023 – FuturArc Prize (FAP) once again bestowed an award in the Philippines for the first time since 2019! Last Friday, 16 June 2023, the awarding was held as part of the gala event of BCI Asia Awards for the Philippines, taking place at the Sofitel Manila. Held with the theme of Cross-Generational […]
FuturArc Prize 2023: Malaysia's Merit Recipient Awarded

FuturArc Prize 2023: Malaysia's Merit Recipient Awarded | FuturArc
3 JULY 2023 – On Friday, 23 June 2023, FuturArc Prize (FAP) presented a Merit award at the gala event of BCI Asia Awards for Malaysia, taking place at the Mandarin Oriental Kuala Lumpur. Held with the theme of Cross-Generational Architecture, FAP 2023 is an international Green design competition tha…