Jan - Feb 2017
Green solutions for occupants' health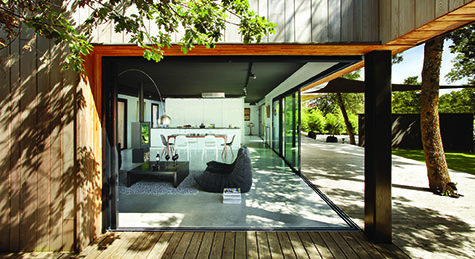 People are spending more than 90 per cent of their lifetime indoors, and buildings account for about 40 per cent of total energy consumption. In light of this, Technal has developed solutions that focus on providing health and comfort to the occupants, as well as reduce energy use for cooling, heating, water and raw materials that are needed throughout the entire life cycle. The company's design goes beyond aesthetics—it is a compendium of functionality; respect for the environment; ergonomics; energy saving; integration with the surroundings; as well as customisation for each project.
With this concept in mind, Technal introduced a new Soleal range that offers large dimensions along with excellent sound and thermal insulation qualities. Soleal sliding systems, windows and doors provide the necessary insulation to reduce energy consumption from heating and cooling, while protecting the indoors from the heat, precipitation, wind and noise. For the last 20 years, the company's research and development team has continuously worked on improving the thermal performance of its systems, which has been designed and developed to address customer needs as well as meet Green building standards.
About the company
Technal offers a range of innovative and technically advanced aluminium building systems that include curtain walling, window, door and low-rise façade products. Each has been developed to meet specifiers' requirements for enhanced thermal performance, design flexibility and visual appeal.
For more information, please visit www.technal.com/en/uk/.
Previously Published Products