Exploring territorial, architectural and urban space issues in Hong Kong
17 MAY 2023 – At a moment when Hong Kong is being transformed by mega projects such as The Northern Metropolis and the East Lantau Metropolis, The Hong Kong Institute of Architects Biennale Foundation and Hong Kong Arts Development Council will be exploring the critical territorial, architectural and urban space issues for the future through the exhibition titled Transformative Hong Kong.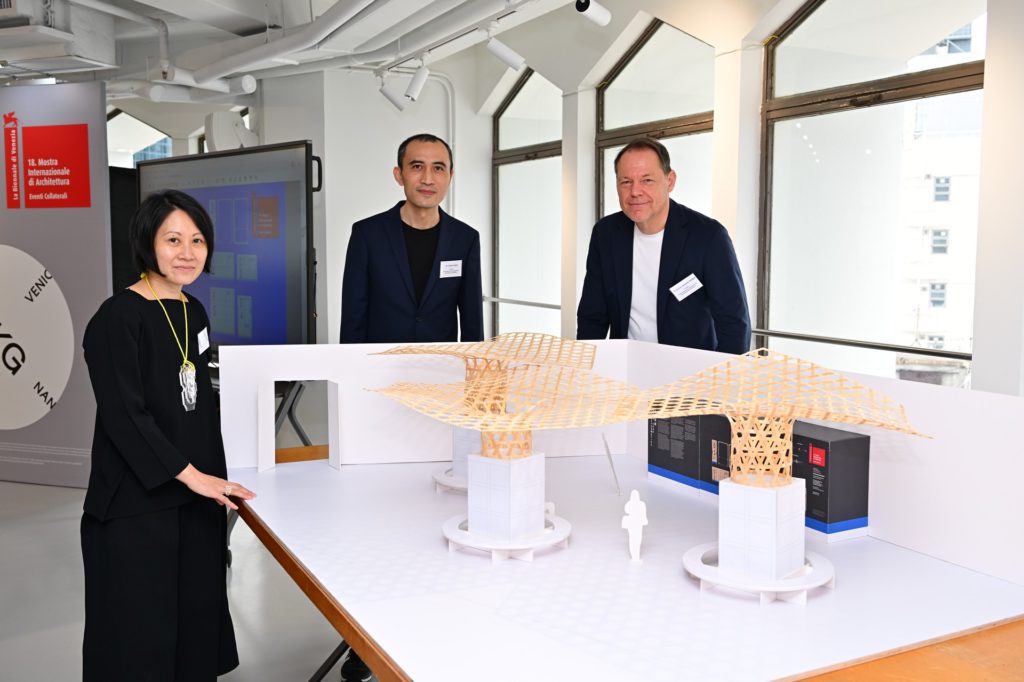 The showcase is one of the nine Collateral Events of the 18th Venice Biennale of Architecture, and comprises 11 sets of exhibits with interactive mixed media representations and visual essays, featuring the voices of a diverse group of creators.
The framework-setting exhibit by The Chinese University of Hong Kong (CUHK) Research Lab will feature short writings and essays in three designated scales: Territorial Transformations; Architectural Transformations; and Public Space Transformations, with focused themes on Hong Kong's relationship with the Mainland, sustainability, climate change, technology and energy/resource management, and how the architectural collaborations and innovations can use the city as a 'laboratory' to meet the challenges faced by future generations.

Other exhibits include The Northern Link by the MTR Corporation, which will explore a new 10.7-kilometre railway project along the northern New Territories. Tackling the problem of waste, HIR Studio collected local plastic waste from the neighbourhood of Sha Tin along the Shing Mun River in northern Hong Kong and used them to design various pieces of public seating for a community gathering place.
Rocco Architects and Associates will showcase the proposed design of a cross-district community cultural centre, placed in the site of East Kowloon that has recorded different 'ambitions' from being a first-generation estate. Similarly, The Harbour – A Reimagination by Lead8 presents possibilities for the Victoria Harbour, which was based on a series of participatory design workshops.

The Transformative Hong Kong exhibition will run 20 May–26 November 2023 in Venice, and is planned to return to Hong Kong in the first quarter of 2024. For more information, visit the official website.
---
Related stories on FuturArc:
Examining Taiwan's agricultural landscapes

Examining Taiwan's agricultural landscapes | FuturArc
24 FEBRUARY 2023 – For the entirety of civilisation, people have been shaping their building forms using the available knowledge and technologies with the aim to 'tame' the environment. What does the dialogue between the synthetic and real ground look like, and what can we learn from natural environ…
The FuturArc Interview: Bryant Lu

Bryant Lu | FuturArc
A recent study has reported that Hong Kong has the best public transportation in the world.1 The worldwide ranking public transit sub-index based its findings on the volume of traffic, network density and infrastructure quality, while also including measures of how well cities are maintaining mass t…