Examining Taiwan's agricultural landscapes
24 FEBRUARY 2023 – For the entirety of civilisation, people have been shaping their building forms using the available knowledge and technologies with the aim to 'tame' the environment. What does the dialogue between the synthetic and real ground look like, and what can we learn from natural environments such as the countryside?
These questions were explored by curators from the Architectural Department of Tunghai University, Taiwan in a project titled Diachronic Apparatuses of Taiwan – Architecture as on-going details within landscape. It will be part of the Venice Biennale of Architecture (VBA) 2023, opening later this May. The project debuted on 17 February at a press preview with a trial assembly of the exhibition's full-scale mockups.
⠀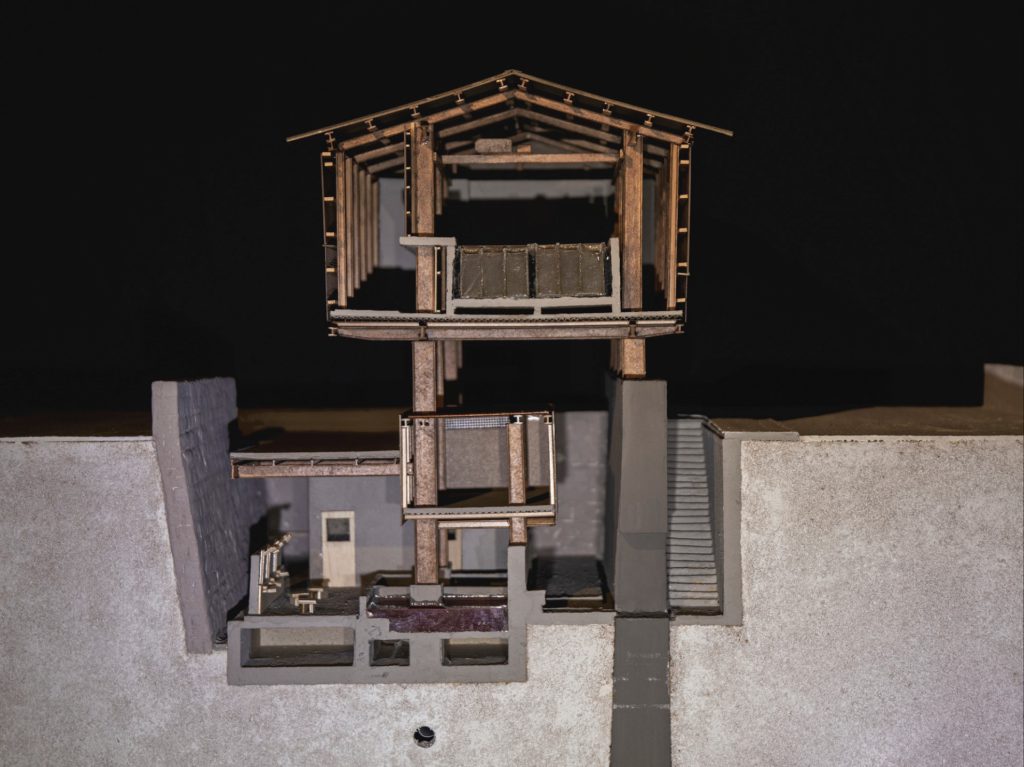 Wei Tseng, Ming-Hao Hsieh, Redistribution of temperature in the fishing port – Bath of wasted heat, 2023, paper, wood, poly, 114 x 58 x 52 cm. Courtesy of National Taiwan Museum of Fine Art

⠀
The mockups of the exhibits made their debut. Photo by Yu-Quan Lin; courtesy of National Taiwan Museum of Fine Art
The curatorial team, led by Wei Tseng with co-curators Sheng-Chieh Ko, Jeong-Der Ho and Meng-Tsun Su, created an inventory of agricultural landscapes across different altitudes and latitudes in Taiwan. Following the prompt of VBA 2023, The Laboratory of the Future, they revisited Taiwan's geography to "look for signposts pointing to a brighter future in real life".
The varying landscapes were examined through a cross-sectional perspective to discover how they had been modified. These include oyster farm shelters off the coast of Chiayi, greenhouses on the Chianan Plain and tea plantations in Lishan.
The curators proposed six keywords: negotiator, duality, prosthesis, domesticity, intermediary and filter, in response to how people have clashed with Nature and made compromises to facilitate mutual prosperity across different landscapes in Taiwan.
⠀

Curatorial keyword: Negotiator. "Workers' shelters and the piers in the oyster farm turn into social spaces during recess. Oyster farmers' instruments in the field further shape the transitions between the land and the ocean. This interplay between work and social behaviors reveals a negotiation mechanism that regulates the interweaving of fixation and mobility." Courtesy of National Taiwan Museum of Fine Art

Curatorial keyword: Domesticity. "The tectonic thinking of net houses and winder houses in the countryside also yields new categories that engage with the dialogue between human labor and the environment. For example, where net houses are not feasible, farmers construct moving sunscreens in work areas to fend off the fierce sunlight. This interiority also creates domesticity in the landscape." Courtesy of National Taiwan Museum of Fine Art

Curatorial keyword: Filter. "The orchard in the mountainous area combines human scale with the need for the growth of plants. The mountainous tea farms also cover the plants with shade nets. The wilting process that increases the fragrance of tea leaves during the tea harvesting season also protects the building with shade nets to regulate the intensity of sunlight." Courtesy of National Taiwan Museum of Fine Art

Curatorial keyword: Prosthesis. "The infrastructures that carry the transportation and irrigation channels are prosthetics of the land, acting as a double-edged sword that assists the production and exchange of farm products while directing the relationships between the field from the outside world." Courtesy of National Taiwan Museum of Fine Art

Curatorial keyword: Intermediary. "The drying processes of farm products create gaps and spaces in between. For example, the scaffolding for drying citruses leaves unique patterns of shadows that serve as social spaces. The drying of orange daylily flowers occupies the rooftop, which will be turned into a working venue and a productive element." Courtesy of National Taiwan Museum of Fine Art

Curatorial keyword: Duality. "The simple shelters made of recycled bamboo from oyster farms become recreational venues for the farmers. During the harvest season, they serve as cooking areas for visitors. Modified motor tricycles adapt to the tidal beach of the flood plain. The unique landscape of the moving machine is a part of the productive system and recreational vehicles serving the visitors." Courtesy of National Taiwan Museum of Fine Art
---
Read more Landscape stories on FuturArc: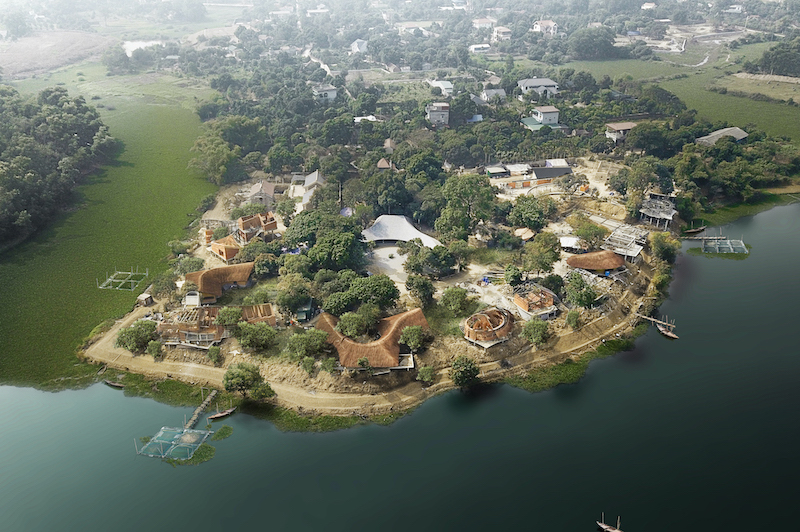 Jackfruit Village | FuturArc
Covering a total area of 1.7 hectares and surrounded by a lake in the south and southwest, the existing development site is home to 38 jackfruit trees and 13 pomelo trees, typical of rural areas in northern Vietnam. The main idea was to have the nucleus of the project—the ancestral house that will s…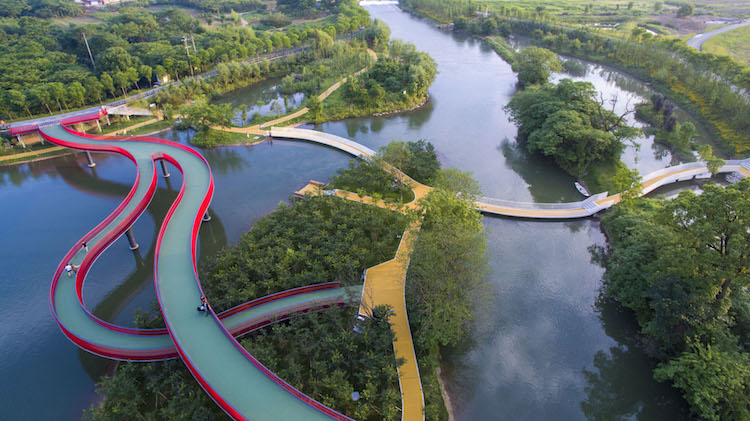 FGLA 2019 Winner: BUILDING A GREENWAY: PUYANGJIANG RIVER CORRIDOR | FuturArc
A degraded 10-mile-long river corridor, covering an area of 484 acres, is ecologically recovered and transformed into a lush and high-performing greenway that reconnects humans with nature. This heals the physical and mental damage done to the local community, who have suffered the degraded environm…
Managing interlinkages and advancing SDGs in landscape architecture

Managing interlinkages and advancing SDGs in landscape architecture | FuturArc
16 JUNE 2022 – As the climate crisis escalates with floods and abnormal heat waves around the world, landscape architects are taking action to limit planetary warming to 1.5 degrees Celsius in line with the Paris Agreement. The profession of landscape architecture deals with complex, interactive sys…