2nd Quarter 2022
Pioneer of potable reused water technology awarded at SIWW 2022
June 15, 2022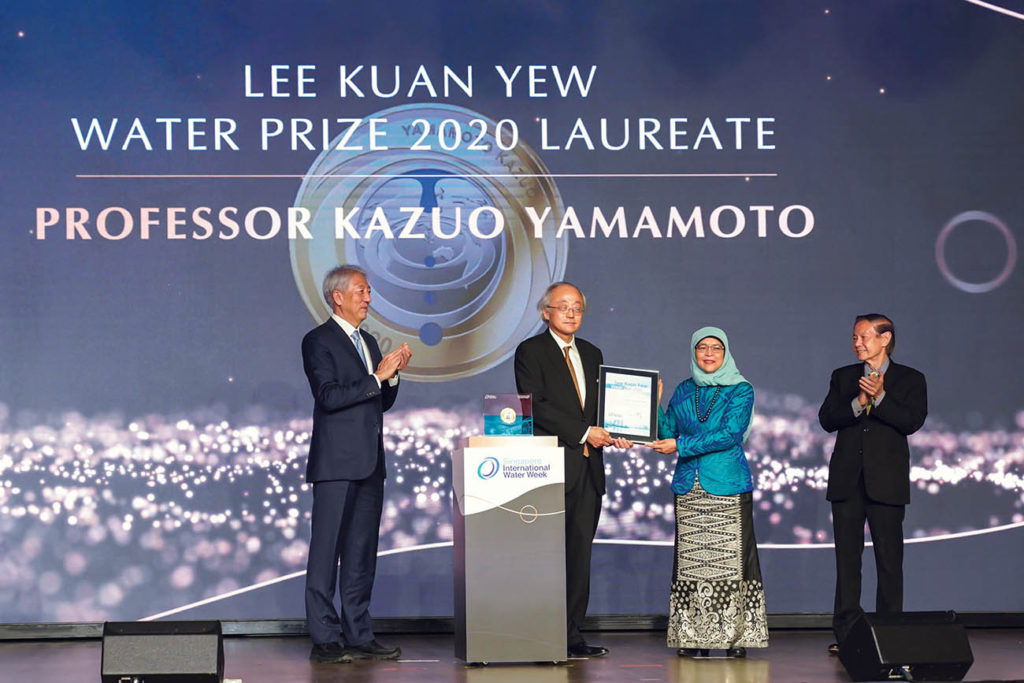 Singapore has been reusing water for potable use, called NEWater, for almost two decades now. NEWater is created by treating sewage using a three-step purification process involving microfiltration, reverse osmosis (RO) and ultraviolet (UV) disinfection in cost-efficient ways.
Currently, one of the most effective and advanced technologies in the filtration process is the submerged membrane bioreactor (MBR). Its largescale adaptation was the result of research by Professor Kazuo Yamamoto, who was the first to develop an operationally viable MBR prototype in the mid-1980s. Initially, the idea of deploying MBRs was met with much scepticism as it went against the conventional scientific thinking of the time.
Development of MBRs
Earlier designs of MBRs were unable to be adopted on a large scale due to their massive energy requirement and tendency for the membranes to foul easily. However, Professor Yamamoto engineered a design that operated submerged hollow fibre membranes intermittently into the biological treatment tank—a process called intermittent filtration—to circumvent both the energy-intensive recirculation loop and membrane fouling issues.
This proved to be a breakthrough in the field of used water treatment by enabling savings on infrastructural cost, facilitated by shorter outfall pipelines thanks to the high-quality effluent. It is also a sustainable treatment option for fast-growing communities due to its compact footprint and possibility of being retrofitted into existing plants.

MBRs for water sustainability
Although Professor Yamamoto was the first to present the submerged MBR concept at an international conference, he chose not to claim patent rights to the invention. This decision allowed for extensive research and development and commercialisation efforts to be carried out, which accelerated the adoption of submerged MBR technology to improve public health standards.
For his contributions to humanity, Professor Yamamoto was awarded the Lee Kuan Yew Water Prize 2020 in a ceremony at the 9th Singapore International Water Week (SIWW) held on Monday, 18 April 2022. The award was bestowed by Mdm Halimah Yacob, the President of the Republic of Singapore.
[This is an excerpt. Subscribe to the digital edition or hardcopy to read the complete article.]
---
RELATED: Happenings | SIWW & CESG 2022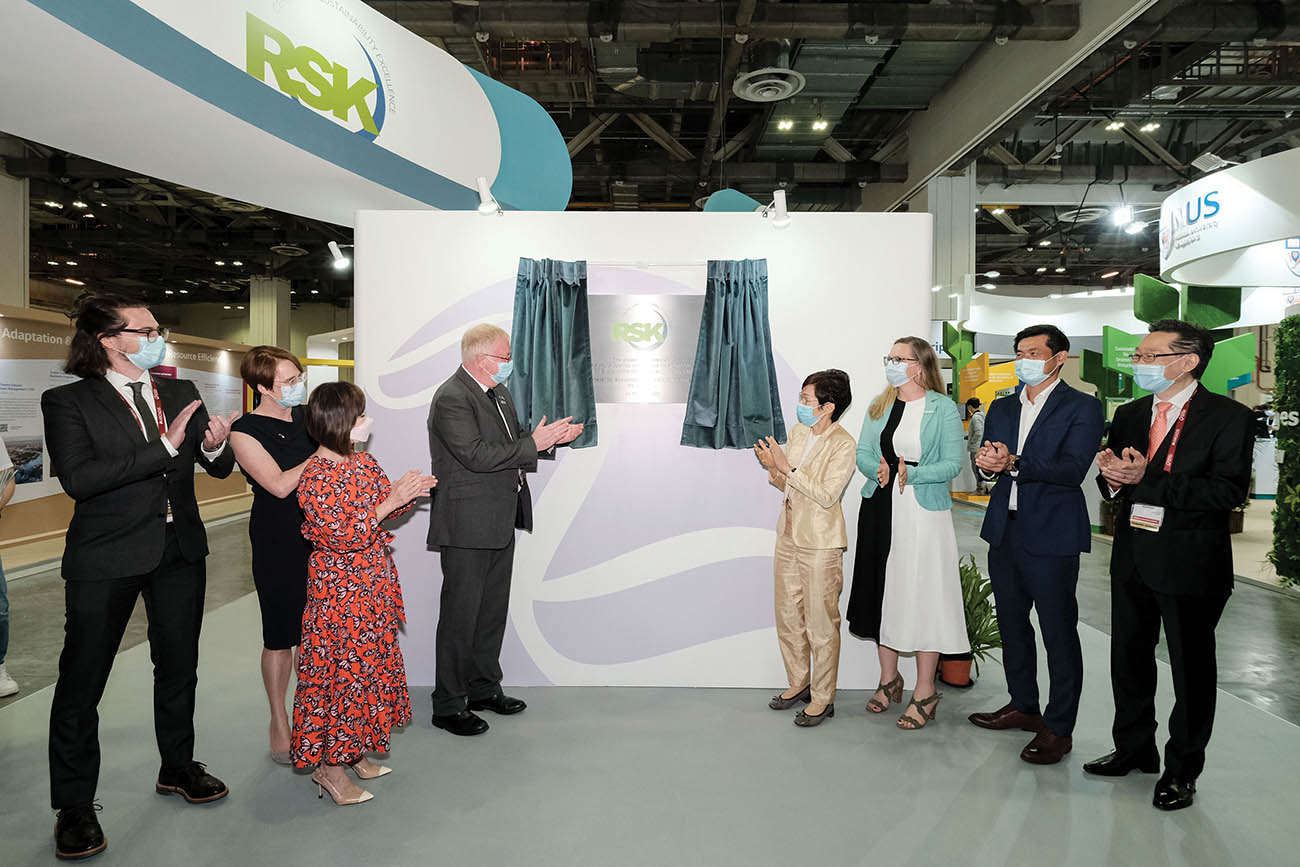 Climate initiatives launched at Singapore International Water Week (SIWW) and CleanEnviro Summit Singapore (CESG) 2022 | FuturArc
Large-scale actions to tackle climate change require regional cooperation and cross-industry collaboration. These can be facilitated through key platforms, such as SIWW 2022 and its jointly held event, CESG 2022, which took place from 17–21 April 2022 and drew over 15,000 international attendees of…

Previously Published Happening