3rd Quarter 2023
ARCHIDEX 2023 Achieves Major Milestones
September 20, 2023
From July 26–29 2023, 38,203 visitors from close to 100 countries attended the International Architecture, Interior Design and Building Exhibition (ARCHIDEX) 2023 at the Kuala Lumpur Convention Centre, Malaysia. This is the event's 22nd edition and its largest turnout thus far, spanning 10 halls of 600 exhibitors with 1,400 stands, five conferences under the DATUM series and more than 60 talks/forums that featured a total of 97 speakers.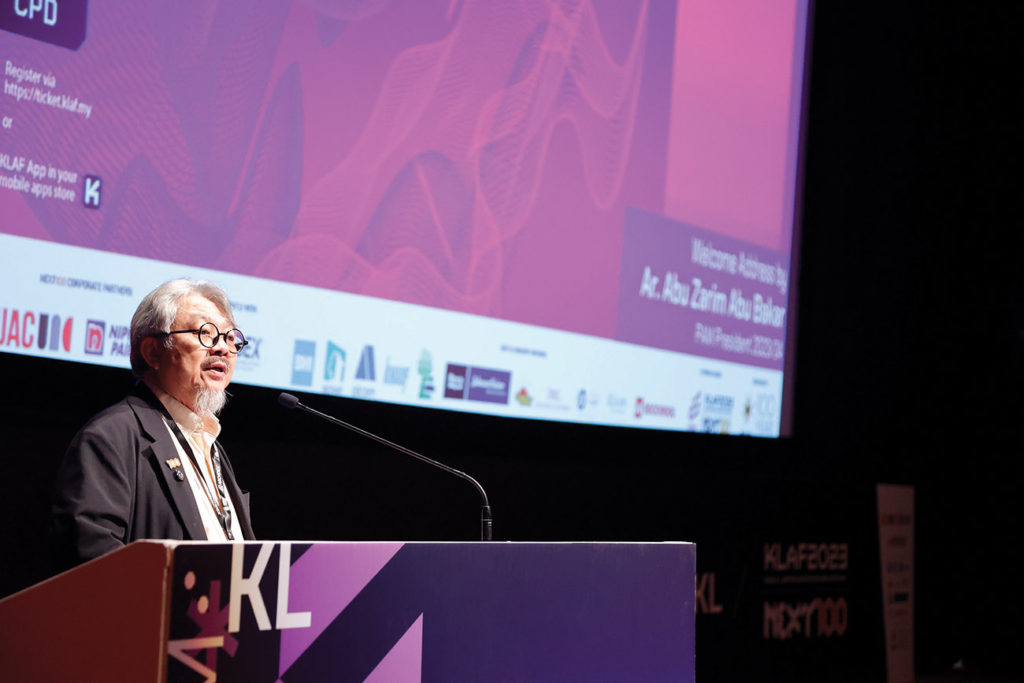 ---
Conferences
The two-day DATUM:KL conference is Pertubuhan Akitek Malaysia (PAM)'s annual architectural design conference, serving as a platform of discourse and showcase of exemplary works from all over the world.
The speaker line-up included Harlen Miller and Atira Ariffin, UN Studio (The Netherlands); Ian Simpson, SimpsonHaugh (UK); Seah Chee Huang, DP Architects (Singapore); Chiquita M. Pitono, Arkitekton Limatama (Indonesia); and Sidharta Talwar, Studio Lotus (India), among others.
Prior to it, a series of shorter DATUM conferences were held with the titles Beyond Architecture Conventions, Celebrated Malaysian Buildings Presentation, Digital Futures: Innovate or Perish, and Bridging the Gap.

Among the projects showcased were 1 Lasam by Kuee Architect; Saloma Link by VERITAS Design Group; Tamarind Square by Garis Architects; Sibu Heritage Centre by Min Wee Architect; and the Parliament House by the Malaysian Public Works Department.
"The DATUM theme of 'We as 1' says it all as we continue to grow, evolve and move confidently into the future together as a community," said Abu Zarim bin Abu Bakar, President of PAM. "Sustainability, future architecture and well-being of the community we serve are themes that have always been a cornerstone of architectural practice, and this is emphasised at ARCHIDEX this year."
---
Exhibition
The ARCHIDEX exhibition was displayed according to the three aforementioned cornerstones of practice.
The Sustainability keyword focused on leveraging architecture to shape a more environmentally conscious future. It included products and building materials dedicated to reduce the industry's ecological footprint through energy-efficient systems and recyclable materials. Dr Zarabizan, Deputy Director General from the Prime Minister's Department, officiated the launch of a 100 per cent recyclable roofing system that will be used to develop 350 government-backed low-cost homes under the nationwide U Kasih Programme, which will soon commence in Terengganu.
[This is an excerpt. Subscribe to the digital edition or hardcopy to read the complete article.]
---

Previously Published Happening