Sungei Kadut Eco-District to attract new industries and develop new capabilities
6 February 2020 – To cater to the fast-changing needs of the manufacturing industry, plans are underway to ensure one of Singapore's oldest industrial estate continues to remain agile and adaptable. Master planned by JTC Corporation (JTC), this game-changing approach will support the transformation of existing businesses and anchor new growth industries that are Green and powered by technology, such as agri-tech and environmental technology, in Sungei Kadut. This will also open opportunities for the development of new exportable capabilities. Minister of Trade & Industry, Chan Chun Sing, launched the Sungei Kadut Eco-District (SKED) Masterplan Exhibition at the URA Centre today.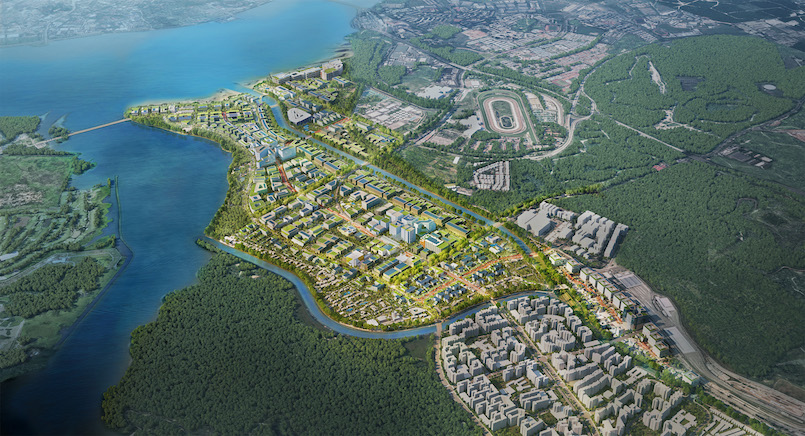 Rejuvenating industrial estates: Sungei Kadut
Sungei Kadut today houses businesses in the timber, furniture, construction and waste management industries. Over the last few years, JTC launched several multi-user developments within Sungei Kadut to help intensify land use, reduce business costs and optimise resource usage by providing shared facilities and services. These developments include trendspace for the furniture and furniture-related industries; TimMac for the timber, metal and machinery industries; and Kranji Green for the waste management and recycling industries, which support the environmental technology industry.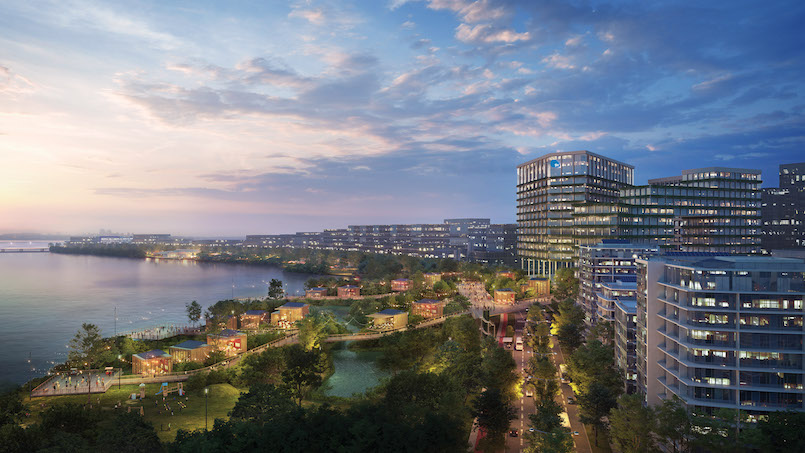 Besides supporting the transformation of manufacturing, the 500-hectare SKED will be designed to welcome new growth industries such as agri-tech to seize new economic opportunities. About 18 hectares of land has been set aside for the first phase of development for the Agri-Food Innovation Park (AFIP) in the district to co-locate R&D, prototyping and high-tech farming operations such as indoor farming and aquaculture hatcheries. This will generate new jobs such as systems engineers, plant scientists, and aquaculture nutritionists, as well as enable innovation and discovery of synergies with the co-location of agri-tech activities. Another new growth industry to be housed in SKED is environmental technology. In the meantime, 40 per cent of land (approximately 200 hectares) in SKED will be set aside for future growth industries.
Turning resource constraints into opportunities and exportable capabilities
Beyond supporting economic growth, these efforts will also help build up master planning and design capabilities in industrial redevelopment, which is becoming a common challenge in countries with mature estates. The rejuvenation of Sungei Kadut provides opportunities for the real estate and architectural community to develop world-class capabilities in climate-resilient and environmentally responsive urban planning and adaptive urban design approaches.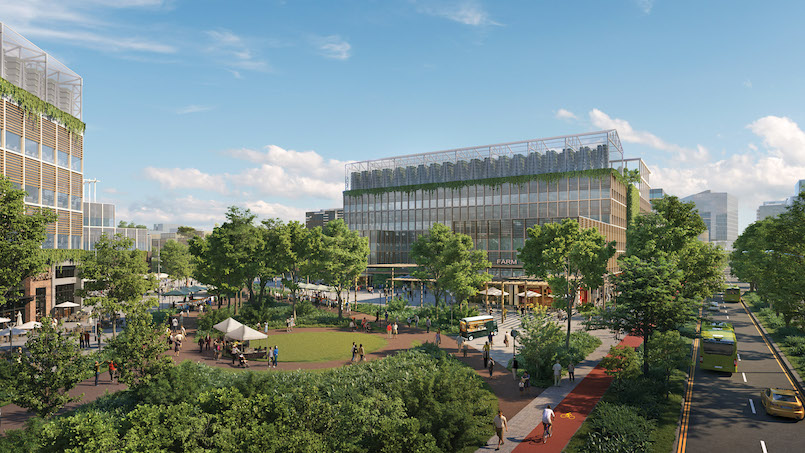 Optimising resources and supporting zero waste efforts: Kranji Green
In recent years, sustainability has been a key focus for many industrialists. Besides employing a system-level approach to optimise the flow of energy, water and materials, the district will also house Singapore's first multi-storey recycling facility called Kranji Green, which is designed in partnership with the Waste Management Recycling Association of Singapore (WMRAS). Expected to be completed in 2021, the creation of such a space will support the growth of environmental technologies and contribute towards Singapore's zero waste commitments: it will house recyclers handling waste streams like metals, paper and plastics, as well as facilitate the reuse of industrial wastes and by-products. The recycling facility will also support industry transformation, offering industrialists heavy production floor loading, high ceiling and wide column span, replicating a land-based operating environment in a high-rise setting.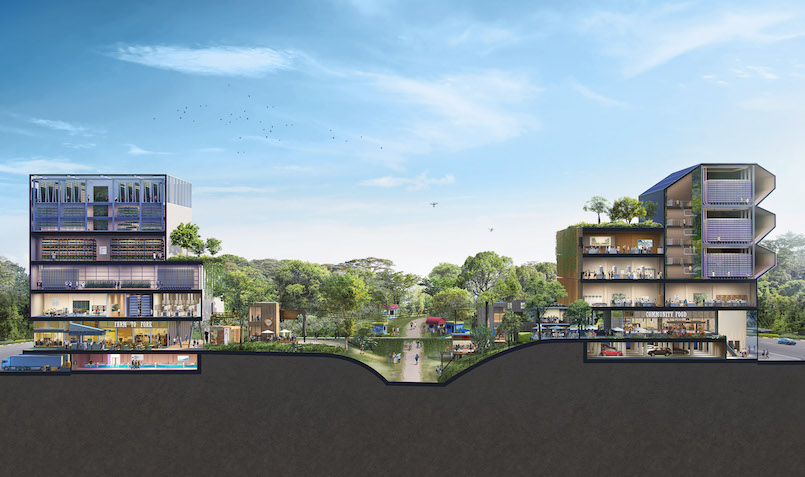 By gathering synergistic industries together in the rejuvenated Sungei Kadut, the district can potentially create sustainable circular economies. For example, there could be an aggregation and transfer of waste materials from companies to the neighbouring waste management companies within the SKED ecosystem. By doing so, this reduces logistics costs, improves waste management and encourages future collaboration.
A vibrant lifestyle, wrapped in nature
Image courtesy of JTC

Image courtesy of JTC
Similar to next-generation industrial estates like Jurong Innovation District and Punggol Digital District, SKED will be more than just a workplace, it will be an exciting hub for the wider community. The district will offer retail and recreational options. New roads and a new train station will be built to improve connectivity around and within SKED, while a mobility corridor for public buses, cyclists and pedestrians will also be built to support the district's car-lite vision. There will also be a green network connecting waterfront parks and park connectors to wider recreational opportunities such as the Rail Corridor, the Round Island Route and Sungei Buloh Wetland Reserve.
Image courtesy of JTC

Image courtesy of JTC
Ng Lang, JTC CEO, shared, "Manufacturing is changing rapidly with new needs for technology and talent. To support this transformation, future estates will be designed as exciting destinations for our communities to live, work and play. We hope that, among other features, Sungei Kadut Eco-District will be a demonstration of new capabilities in climate-resilient and environmentally responsive urban planning and design."