Moving From Intuitive to Informed Design for Ecosystems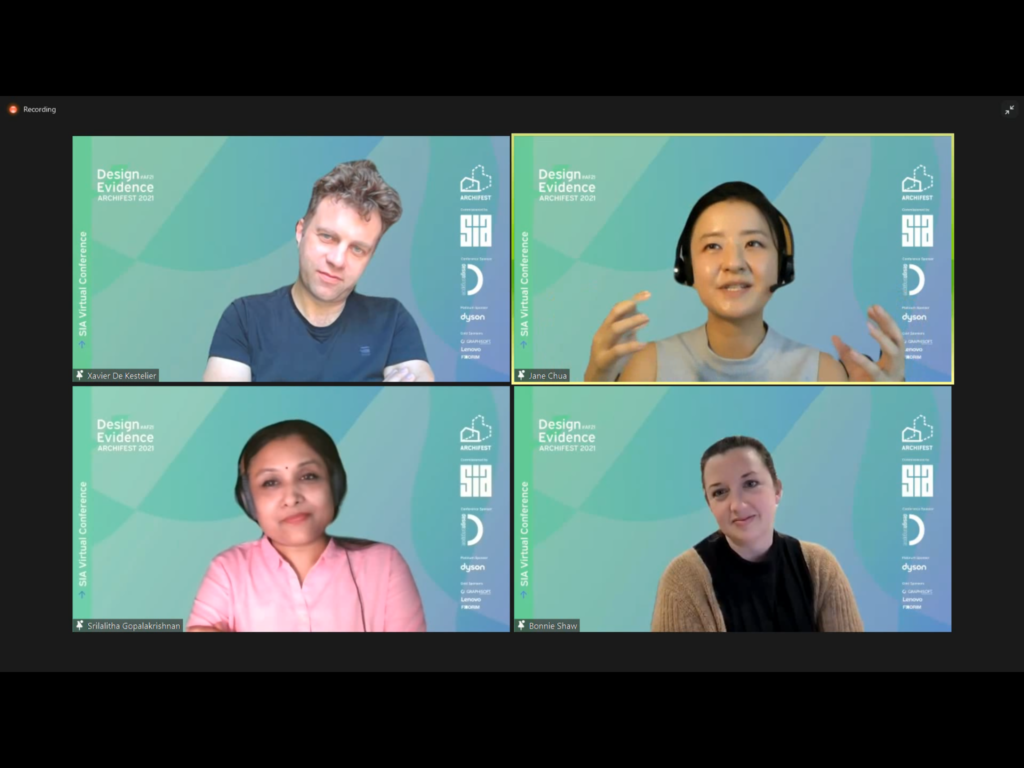 On the second day of Archifest 2021's conference event, three speakers presented their thought- provoking ideas on the theme of Ecosystems, reflecting on subjects from the human body and urban landscapes, up to outer space.
Bonnie Shaw, Co-founder and Chief Strategy Officer at Place Intelligence, spoke about the importance of resilience against stress in the context of urban ecosystems. Her practice provides data and pattern analyses for people to prepare and adapt in increasingly ambiguous and volatile cities and communities, which have been changing rapidly due to technological advancements.
Based on a personal experience of being hospitalised due to stress, Shaw dug up research from Hans Selye, a Hungarian endocrinologist who pioneered the study of its effects on the human body. "The findings were that it was not the stress itself that does damage—it's how we respond to it. This means that the amount of stress we can handle isn't fixed, as long as we have the skills to balance it." Through this realisation, she began integrating data about physiological responses, helping inform designers with tools to better achieve well-being in order to improve how people think, act and make decisions.
Data is also an important aspect in the work of Srilalitha Gopalakrishnan, President of the Singapore Institute of Landscape Architects, who researched about complementing intuitive approaches with informed design. Landscape architecture takes into account a wide array of networks and behaviours in the ecosystem; thus, it is important to synthesise various datasets to create science-based decisions.
Through visual observations and qualitative surveys to understand why and how people use spaces, the intuitive knowledge resulted is then layered with data-driven methods. The research used tools such as counters and Bluetooth tracking to obtain information about people's influx and outflux. This is generated from applications that only collect the data of people's movements, thus maintaining privacy. By generating the movement network of space use within buildings, researchers were able to validate design intent; identify patterns and attractors; and optimise co-present networks. For example, nodes such as rooftop gardens performed better as social destinations when they are set away from prime connecting routes.
Lastly, Xavier De Kestelier, Head of Design Technology and Innovation at Hassell, presented an intriguing speculative design: building in space for the Mars Habitat. As winners of the NASA Challenge, this design mapped out every aspect of building on the extraterrestrial ecosystem using robotics technology and 3D printing. The extreme conditions of Mars necessitate circular economies where all resources and waste, such as robot parts and all plastics, are recycled to create furniture and tools. This presentation outlined the role of the designer in a hyper-engineered environment, where our future on Earth may also be moving towards.
---
Read more Ecosystem stories below: