FuturArc Prize (FAP) 2023: Cross-Generational Architecture is now open!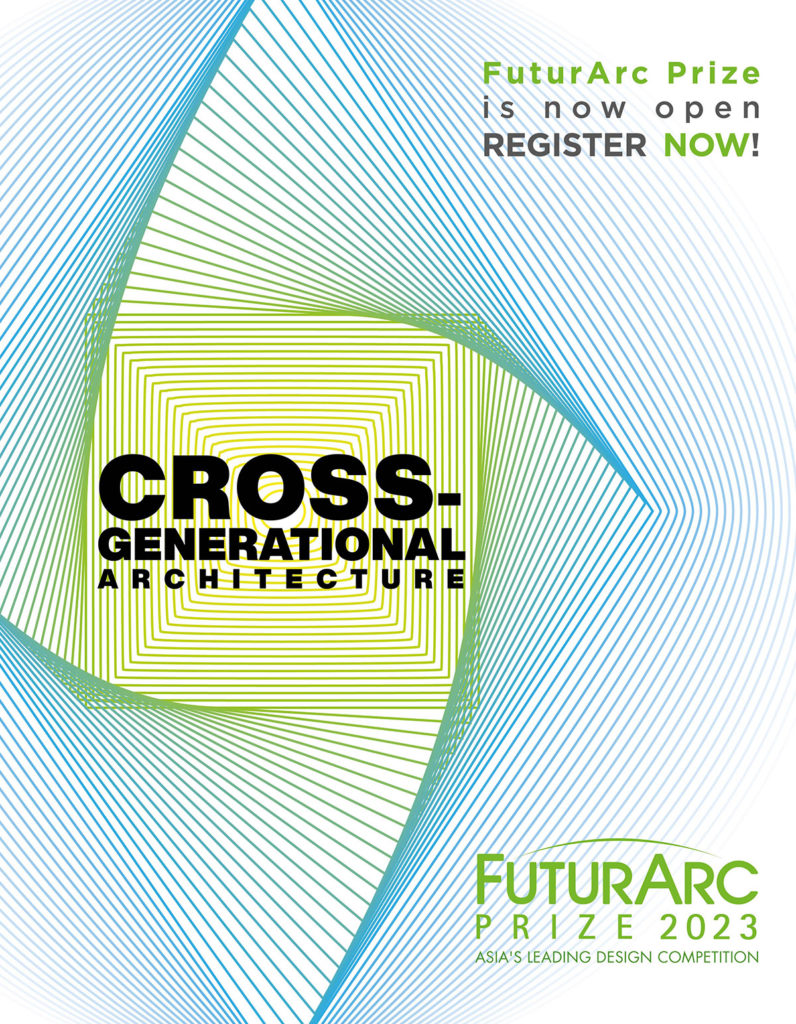 "Architecture is about people." Francis Kéré
The way our built environments are designed should keep pace or even foresee changes in societal compositions. Whether countries are facing decreasing birth rates and mortality rates, resulting in an ageing population, or an increasing productive age group—in today's climate context and resource shortages, can we still afford to design in 'silos'?
Addressing the needs of an ageing or booming population entails new systems of care and empowerment—taking into account architectural life cycle as well as the life span of functional relevance from the users' point of view.
FUTURARC PRIZE (FAP) 2023 with the theme of Cross-Generational Architecture asks: How can we design architecture that responds to societal issues for tomorrow's generations amidst ongoing climate and planet challenges? How can we address quality of life and well-being for all age groups together with Nature? How can these built spaces be sustainable and not add further distress to the environment?
In the spirit of contextuality and inclusivity, extra credits will be awarded for (a) the use of local resources and materials; and (b) making space for non-human species (flora and fauna) in the design.
"For me, architecture is a social act." David Adjaye