A longstanding commitment to sustainability: Atelier Ten and Surbana Jurong
Surbana Jurong Group, a global consultant in urban and infrastructure development, and Atelier Ten, a global environmental design consultancy headquartered in London that specialises in sustainable and innovative design solutions, announced on 12 November 2020 that Atelier Ten will join the Group. In joining forces, both firms will deepen their expertise and strengthen their commitment to championing sustainability and developing climate change solutions.
On World Environment Day 2020, Atelier Ten and Surbana Jurong were among 96 signatories of the Net Zero Carbon Buildings Commitment. Organised by World Green Building Council (WorldGBC), the commitment aims to see 100 per cent uptake of net-zero carbon buildings by 2050. Both firms have a long-standing commitment to sustainability, evident in their track record of sustainability-focused projects.
Atelier Ten designed Gardens by the Bay in Singapore with WilkinsonEyre and Grant Associates. The project is a showcase environmental project where the environmental design embeds both building scale and city scale circular economy principles. The huge cooled conservatories house European and tropical montane plants and the conditioning is run entirely using waste wood from Singapore's tree management programme.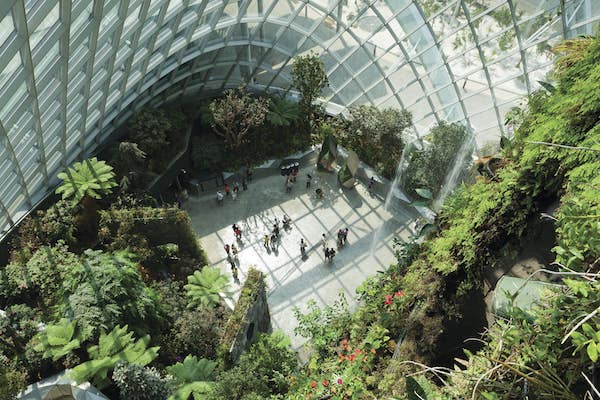 The Living Planet Centre is the UK headquarters of the World Wildlife Fund for nature. This multi-award winning and innovative office by Atelier Ten was conceived as a zero emission and net-zero carbon building. The operations strategy includes mixed-mode ventilation, earth ducts for air preconditioning and ground source heat pumps for the limited heating and cooling required. The interior of the building is extensively lit by daylight and incorporates many biophilic elements that provide health and well-being benefits to the occupants.
The LEED Platinum Bee'ah Headquarters in Sharjah designed by Zaha Hadid Architects with Atelier Ten has been designed to minimise both energy and potable water consumption by adopting local climate patterns and resources as a way of optimising the building's environmental performance, thus minimising material use during construction. The active and passive energy approaches are predicted to provide a 30-per-cent reduction in energy consumption. The net result of these strategies is a zero-emission building with low energy demands.
The Comcast Technology Center with Foster and Partners redefines sustainability for a high-rise tower in Philadelphia. Atelier Ten comprehensively addressed the project's approach to sustainability through careful energy and systems design, indoor environmental quality, water consumption and material selection to submit for LEED Platinum.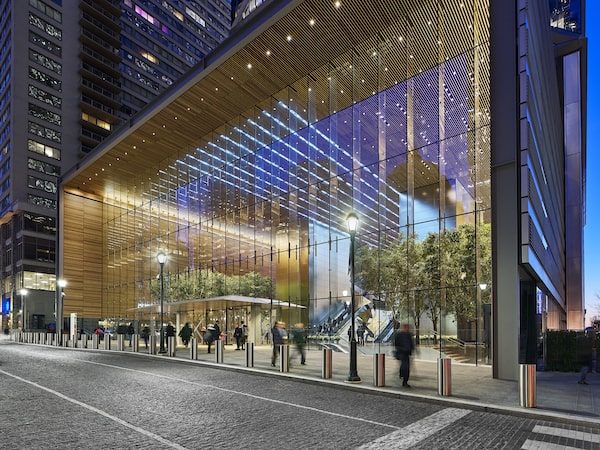 In Australia, the Sydney Modern Museum Project by SANAA + Architectus creates a series of gallery pavilions that reduce light levels. Atelier Ten helped calibrate this through intensive daylight design analysis and architectural integration. A range of environmental design measures position the project in the top tier of energy-efficient global art museums.
Surbana Jurong designed the NUS School of Design and Environment 4, Singapore's first new-build net-zero energy building, in collaboration with Serie + Multiply Consultants. In addition to achieving the net-zero energy target, the building provides users with healthy spaces where staff and students can interact, creating the social quality desired to spur creativity and innovation.
Surbana Jurong designed the world's first multi-tiered fish farm. When completed, this vertical farm, which is modular and scalable, is expected to increase local fish production by 50 per cent, significantly contributing towards food sustainability in Singapore.
Surbana Jurong secured the inaugural ABC (Active-Beautiful-Clean) Waters Gold Certification from Singapore's Public Utilities Board for the Rivervale Shores residential project. With more than 50 per cent of the area allocated to planting, the development offers lush greenery and recreational spaces. Among its sustainability features, the project maintains the pre-development peak stormwater runoff and keeps a rainwater harvesting tank to collect treated water for reuse in the irrigation of its gardens.
Surbana Jurong Campus is the project with the largest gross floor area to participate in the Green Mark for Super Low Energy (SLE) Building Pilot study. In 2019, it was awarded Green Mark Platinum (SLE) by Singapore's Building and Construction Authority. Surbana Jurong has designed and delivered 26 townships with over one million homes in Singapore. Core to the design of these townships and homes is sustainability, liveability and longevity.
The Snowy Mountains Hydroelectric Scheme, the namesake project of Surbana Jurong Group's member company SMEC, is a major renewable energy project. One of the seven civil engineering wonders of the modern world, the project is now in its 2.0 expansion. SMEC is proud to continue its involvement in the project, which upon completion will be Australia's largest renewable energy project. As one of the world's biggest pumped storage plants, it will provide enough energy storage to power the equivalent of half a million homes.
B+H, another member of Surbana Jurong Group, has a proven track-record of delivering leading-edge sustainable projects, including Canada's first Zero Carbon Building Design certified institutional building, Canada's first retrofit to achieve a Zero Carbon Building Design certification, and the first net-zero carbon facility dedicated to archival preservation in the Americas.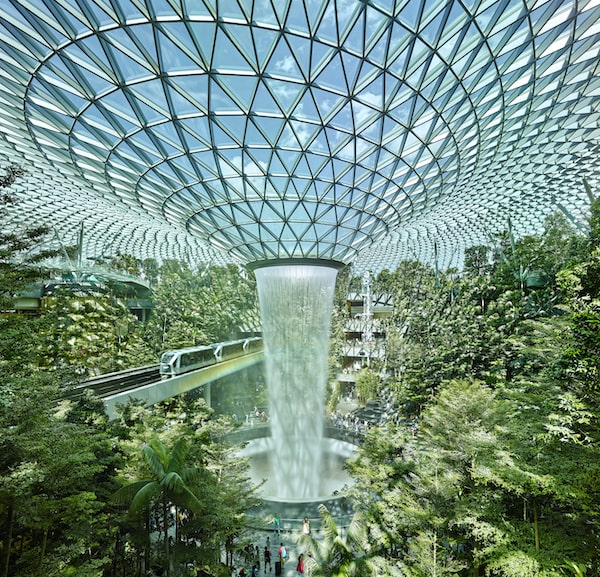 Atelier Ten's relationship with Surbana Jurong spans over a decade with successful collaborations in Singapore including Jewel Changi Airport, one of the world's largest conditioned gardens that successfully balances the competing demands of abundant heart and light needed for plants, and the ecologically sustainable Mandai rejuvenation project.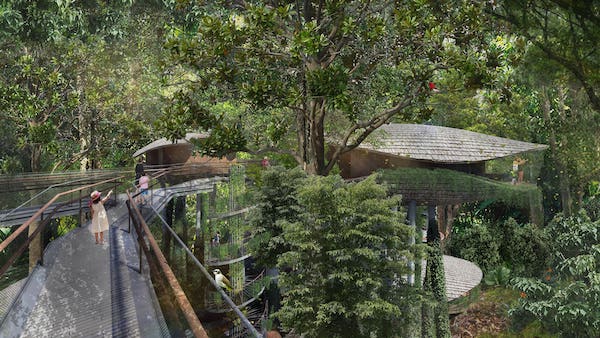 Atelier Ten will join the Surbana Jurong Group as a distinct member company, the Group's ninth member company. The Group is committed to preserving and enhancing the goodwill, attributes and culture that have made Atelier Ten successful. Atelier Ten will retain its identity and brand values and continue to leverage its leadership team and its people to expand globally.
This mutually beneficial opportunity will provide better access to and knowledge sharing across markets, strengthening Surbana Jurong's presence in the US and European markets and Atelier Ten's involvement in Asia. The integration will present more multidisciplinary, collaborative projects that provide employees with exposure to new work and opportunities to learn, develop and grow.
Patrick Bellew, Principal, Atelier Ten, commented, "We see this union with Surbana Jurong Group as a fantastic opportunity to build upon the successful growth we have enjoyed in the past 30 years. Working with Surbana Jurong and other members of the Group, we can extend our influence and mission to be a global force for good in the drive towards a more sustainable world. The synergies and opportunities that joining this group presents for the team here at Atelier Ten, and for our clients and collaborators, are enormous."
Wong Heang Fine, Surbana Jurong Group CEO, commented, "Today's announcement demonstrates Surbana Jurong's commitment to help clients design high-performance, sustainable buildings and smart infrastructures that conserve energy and resources. With every project, we are spurred by the challenge of doing more with less. Together with Atelier Ten, we can unlock even greater value from our sustainability solutions. We continue to invest in Surbana Jurong Group's capabilities and long-term success. This transformative expansion will ensure we play an integral role in creating sustainable built environments, further increase the Group's relevance and enable us to forge a better future for the world."