Jul - Aug 2018
Women leading the way to Green cities in Asia
August 28, 2018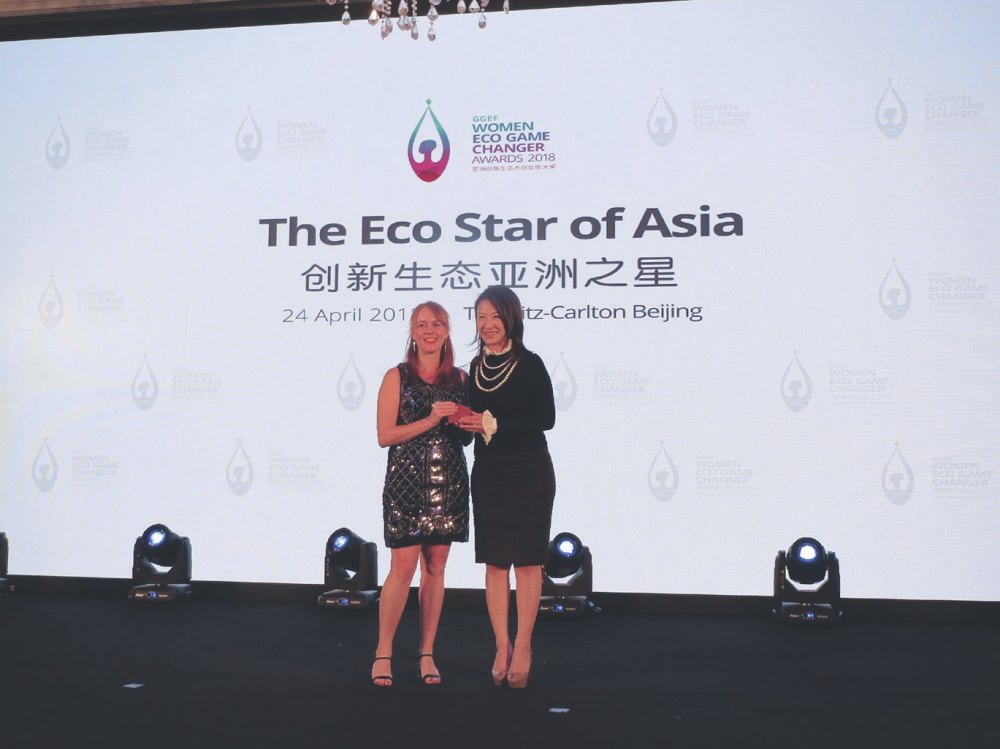 Armelle Le Bihan, founder and director of Green Building Consulting & Engineering (based in Thailand), has been awarded the Eco Star of Asia at the Women Eco Game Changer Awards 2018. The ceremony took place at the Ritz-Carlton in Beijing, China on 24 April 2018.
The award recognises youth change-makers aged between 18 to 35 in Asia who have dedicated themselves in improving our environment through their initiatives and actions. The award was attributed on the following criteria: successful implementation of innovative services or solutions, a significant impact affecting positive changes, as well as the ability to inspire people inside and outside an organisation or network to behave in a more environmentally sustainable way.
Le Bihan's signature project is the conceptual design of Mongolia's first Olympic stadium. She has also undertaken the conceptual design of a hospital in Bangkok, the design optimisation of a medical research in France, and is currently providing sustainability assessments for hoteliers. In 2017, she co-founded the first multi-chamber sustainability event in Bangkok, which gathered businessmen that were keen to empower their business with practical sustainability solutions. This year, she had organised the 2nd edition of the Sustainability for Business Forum that was held on 24 May 2018 in central Bangkok.
Previously Published Happening