4th Quarter 2022
WCSC 2022: What entails a liveable and resilient urban future?
December 7, 2022
The city of Kuala Lumpur returned as host to a fully-physical 13th International Conference on World Class Sustainable Cities (WCSC) 2022 held on Tuesday, 13 September 2022 at the Royale Chulan Kuala Lumpur Hotel. Themed KL2040: Towards A Liveable Urban Future, this event explored the proactive steps that need to be taken for cities' resilience, sustainability and liveability.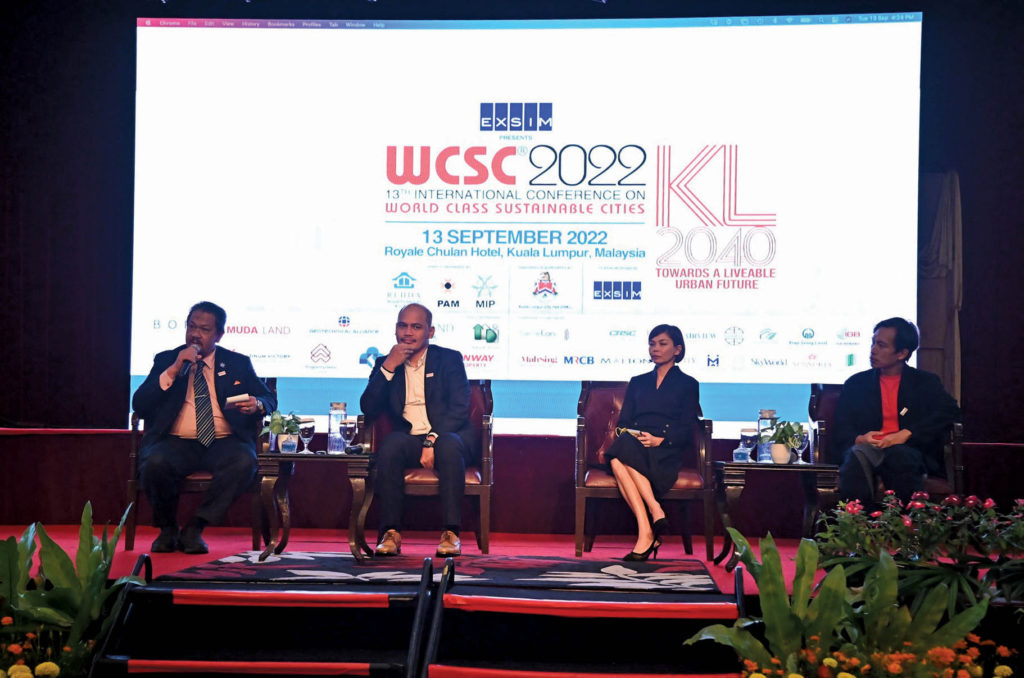 Chan Jin-Wy, WCSC 2022 Organising Chairman defined the theme: "UN Habitat's programme for Urban Resilience is the ability of any urban system to withstand and recover quickly from the impact of all plausible hazards, and maintain continuity of functions. Its objectives are to provide national and local governments with reliable tools for assessing and improving the resilience of cities to multi-hazard impacts, including those related to climate change, and improving the basis upon which decision-making in urban planning, development and governance are made."
The keynote speech titled Towards Liveable Kuala Lumpur was delivered by YBhg Datuk Seri TPr Hj Mahadi bin Che Ngah, Mayor of Kuala Lumpur. He highlighted the various efforts and programmes undertaken by Kuala Lumpur City Hall (DBKL) to ensure the city is well-prepared to cope with future challenges.
Next, the government's initiative to develop a Malaysia Liveability Index (iDAM) was discussed by TPr Dr Alias bin Rameli, Director-General of PLANMalaysia (Department of Town and Country Planning). YBhg Datuk Mohd Zarif Hashim, Chief Executive Officer of Mass Rapid Transit Corporation Sdn Bhd spoke on the topic of Integrated Mobility for Liveable Urban Spaces, advocating for an integrated transport infrastructure to catalyse the sustainability of cities and mobility of the people.
Two international speakers shared their insights at the event, namely Dr Hendricus Andy Simarmata, President of the Indonesian Association of Urban and Regional Planners (IAP) who spoke about Liveable Cities in Achieving SDGs, and Yossapon Boonsom, Director of Shma Company Limited, Thailand who spoke about Social Resilience and Green Infrastructure. Another highlight of the conference was Dr Yasmin Rasyid, Sustainability Director of Lendlease Malaysia, who spoke about collaboration in building a sustainable world-class precinct through the case study of The Exchange TRX, a 95-storey skyscraper.
[This is an excerpt. Subscribe to the digital edition or hardcopy to read the complete article.]
---

Previously Published Happening