Jan - Feb 2016
CIDB's Inaugural QLASSIC Day 2015
January 30, 2016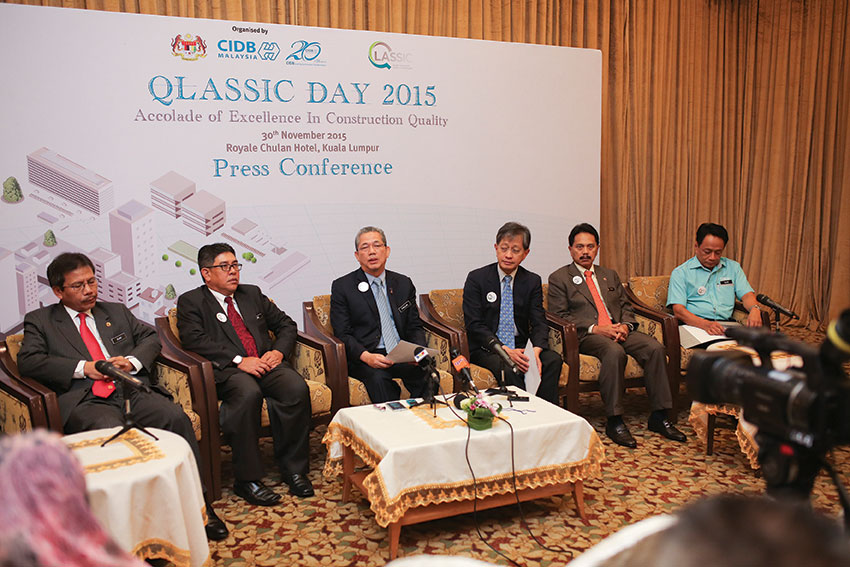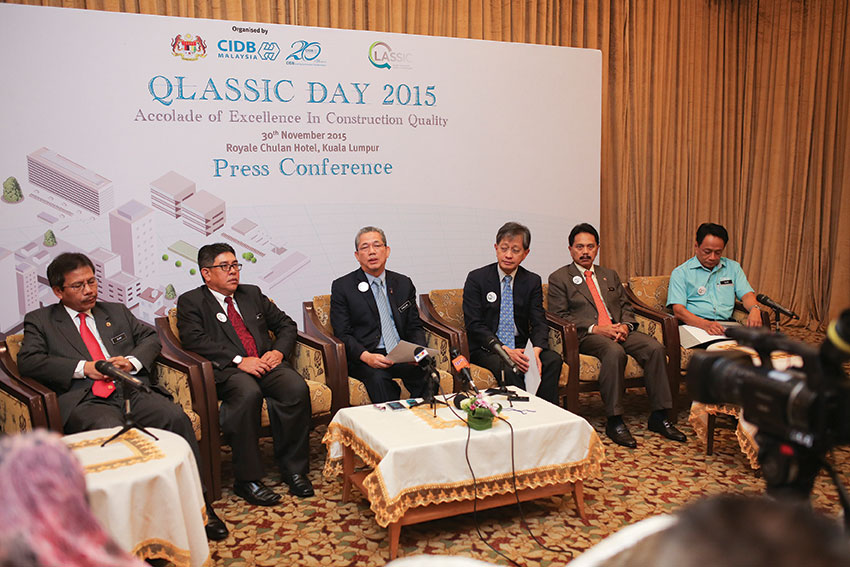 On 30 November, Construction Industry Development Board (CIDB) Malaysia dedicated a day to Quality Assessment System in Construction (QLASSIC) to honour developers and contractors who scored highly during assessment in 2014. QLASSIC is an assessment system that measures and evaluates the workmanship quality of a building's construction work based on the country's construction industry standard (CIS). It works on the concept of "doing things right the first time and every time."
"The QLASSIC Excellence Awards is organised to applaud the high scorers in their commitment and dedication to achieving quality in workmanship. The ministry would like this to be the construction culture of the industry, given that quality is part of the first strategic thrust in the Construction Industry Transformation Programme (CITP) and it is vital in our progress of becoming a high-income nation in 2020," said Yang Berhormat Dato' Sri Fadillah bin Haji Yusof, the Minister of Works, during the QLASSIC Day 2015 officiating ceremony.

He added that the construction sector remains one of the most vibrant industries and main economic contributors with 11.6-percent growth in the sector in 2014.
In 2014, 24 out of 272 projects assessed using QLASSIC achieved a score of 80 and above. Awards were given to the developers and contractors. About 300 projects in total are to be assessed with QLASSIC for 2015.
"Award ceremonies such as the QLASSIC Excellence Awards are important as [they] strengthen the industry and inspire a more vibrant spirit of competition. It is an important initiative as it is capable of driving quality to a much higher level to the point that one day, our industry players can compete comfortably in the international arena," said Dato' Sri Ir Dr Judin Abdul Karim, chief executive officer, CIDB.
The QLASSIC Excellence Awards is divided into three categories: High QLASSIC achievers, for those with scores of 80 and above in 2014; Best QLASSIC achievement—residential (large, medium, small) and nonresidential (large, medium, small); and Special appreciation—one developer, one contractor and two government agencies.
QLASSIC will not only add value to the building construction projects, but it will also demonstrate the industry players' commitment in delivering accountability, integrity and professionalism to the industry, the clients and end users.
Previously Published Happening