Mar - Apr 2017
Bringing global industry leaders in energy storage and microgrids to India
March 31, 2017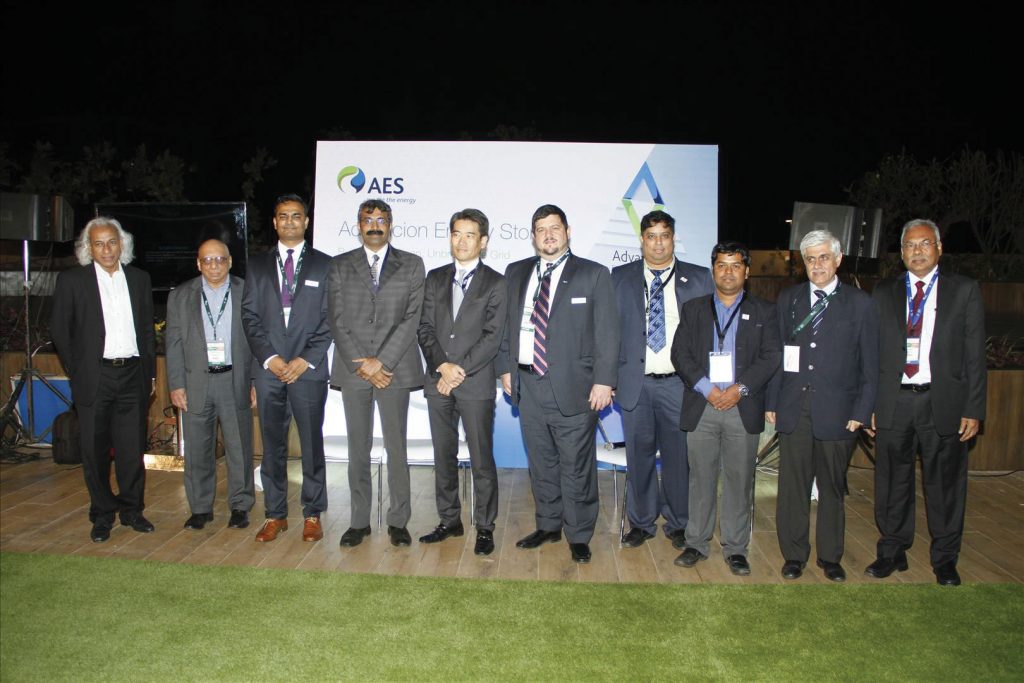 Mumbai hosted a specialised international conference and expo on energy storage and microgrids with an attendance of over 250 delegates and over 1,000 visitors. The 4th edition of Energy Storage India (ESI) was held at the Nehru Convention Centre, and was organised by Customized Energy Solutions and Messe Dusseldorf India and powered by India Energy Storage Alliance (IESA). This event was supported by the Ministry of New and Renewable Energy (MNRE), US Commercial Services and the Indian Institute of Technology (IIT Bombay).
Honourable railway minister Shri Suresh Prabhu was the keynote speaker for the conference. He reaffirmed the government's commitment to add 175 gigawatt of renewable energy in the grid by 2022 and also emphasised the need for storage to augment the integration of renewable energy. John Zahurancik (president, AES Energy Storage) delivered a keynote address highlighting the drivers for energy storage in India based on AES's global experience. He also announced a joint partnership agreement between AES and Mitsubishi Corporation to deliver India's first grid-scale energy storage array (10 megawatt) to Tata Power Delhi Distribution Limited.
The theme of ESI 2017 was Moving from Energy Storage Vision to Mission. The event witnessed strong participation from key policymakers and government bodies including Ministry of Power (MOP); National Institution for Transforming India (NITI Aayog); Central Electricity Authority (CEA); Solar Energy Corporation of India (SECI); Power Grid Corporation of India Limited (PGCIL); Rural Electrification Corporation (REC); National Thermal Power Corporation (NTPC); and state nodal agencies. The policy and regulatory session featured an eminent panel comprising Dr Pramod Deo (former chairperson, CERC), Dr P C Pant (MNRE) and Pankaj Batra (CEA), among others. The panellists briefed the audience about various initiatives and policy changes being considered by government agencies to fast track the adoption of energy storage and microgrids in India.
The participants benefited from the knowledge-sharing sessions by various international speakers from Australia, Canada, China, Europe, Japan, Russia and the United States. A key highlight of the event was European Space Agency's announcement on partnering with IESA in leveraging space technology to support microgrid applications and modelling. The Microgrid Initiative for Campus and Rural Opportunities (MICRO) initiative by IESA was demonstrated during the conference, explaining its distinctive value propositions for various stakeholders such as investors, developers and equipment suppliers catering to the microgrid market.
This year, the conference featured topics on e-mobility applications and e-transportation, with panellists representing Mahindra Electric, Go GreenBOV, Axiom Energy and other industry stakeholders. During the conference, advanced energy storage technologies (such as ultracapacitors, lithium sulphur and flow batteries) as well as emerging applications (including thermal storage and fuel cells) were highlighted. Chief executive officers of IESA member companies participated in round-table talks to discuss about bridging the existing policy and regulatory gap in the sector and pressing for a national energy storage policy.
IESA announced its first Industrial Awards for 2016–2017 at the conference. The awards were divided into four categories. Energy Storage Company of the Year was awarded to Panasonic for deploying over 130 MWh of lithium-ion batteries for telecommunication and banking applications in India. PGCIL won Energy Storage Project of the Year for their Puducherry project. Technology Innovation of the Year was awarded to Pluss Advanced Technologies for their work in phase-change materials. Husk Power clinched the Microgrid Company of the Year for supplying electricity to 15,500 households in India.
Previously Published Happening