Nov - Dec 2018
ASEAN Energy Awards 2018
December 28, 2018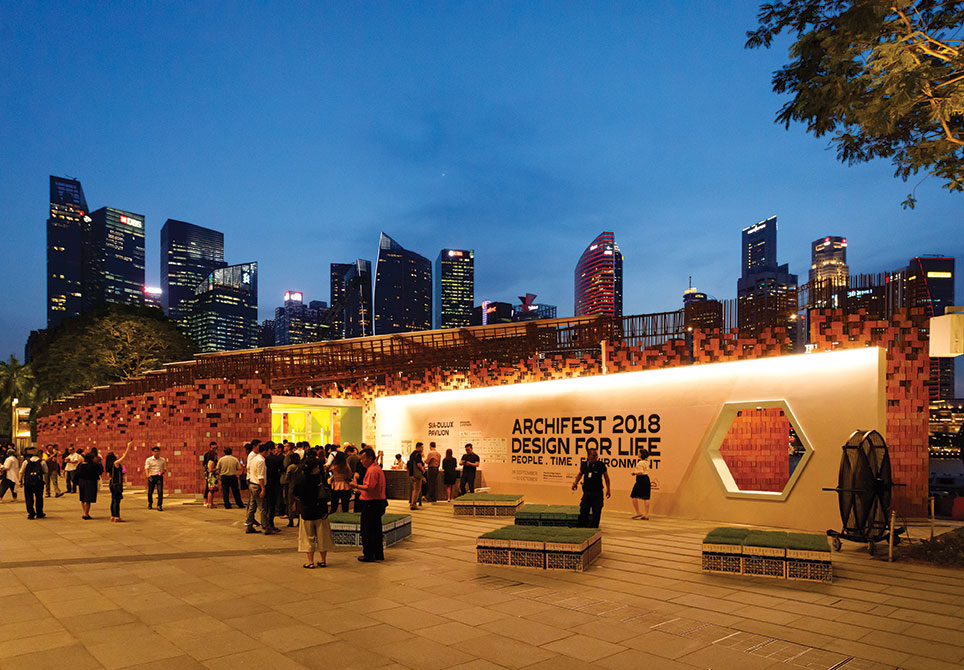 The Institution of Engineers, Singapore (IES) had clinched the first runner-up position in the Green Building Awards – Small and Medium Green Buildings category of the ASEAN Energy Awards 2018. Dato Lim Jock Hoi, ASEAN Secretary-General, presented the award to Prof Yeoh Lean Weng, president of IES at the 36th ASEAN Ministers on Energy Meeting (AMEM) Official Dinner held in Singapore on 29 October 2018.
The ASEAN Energy Award aims to promote the incorporation of sustainable and innovative features for building projects in ASEAN. The win recognised the IES Green Building for its achievements in energy efficiency, usage of renewable energy, water efficiency, environmental sustainability, indoor environment quality, operation and maintenance features, as well as other Green and innovative qualities. Completed in 2016, it is a three-storey institutional building that houses office, meeting and training facilities as well as a basement car park. Designed and built by engineers for engineers, the well-insulated building reduces both external heat gain and air-conditioning cooling load. With its highly efficient variable refrigerant volume system, the cooling system's efficiency is rated at less than 0.75 kW/RT.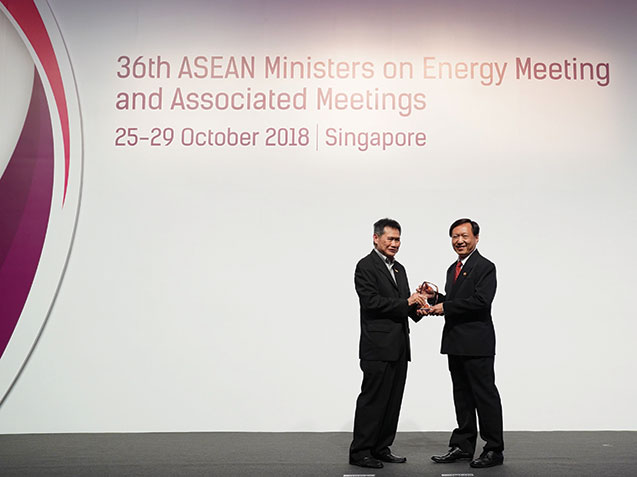 Other sustainability features include:
• The design of the car park and office spaces allows for maximum daylight penetration, reducing the reliance on artificial lighting. Installation of motion sensors in car parks, stairwells and toilets reduces electricity usage. Energy-efficient fixtures such as T5 fluorescent lamps and LEDs are used where necessary.
• The installation of solar panel arrays spanning a total of 195 square metres on the entire roof space maximises the capture of renewable energy and reduces the operational carbon footprint. This generates approximately 25 per cent of the building's annual power needs.
• The installation of an intelligent Advanced Energy Management System enables users to monitor electricity, water and gas consumption from any web-enabled device. This facilitates efficient decision-making on maximising energy saving opportunities and encourages employees to take ownership of the process.
Previously Published Happening