2020
Archifest 2020
September 16, 2020
15 September 2020 — Virtual Media Conference:
Anchored by the theme Architecture Saving OUR World, the festival is offering up programmes and activities that cater to both the built community and general public, inviting all to discover the role of architecture and explore how it can address today's most pressing issues such as climate change, food shortage and public health, even as humanity continues to battle against COVID-19.
Organised by the Singapore Institute of Architects (SIA), Archifest 2020 will be rolling out varied programmes that range from pop-up experiences that reimagine the way we live, to virtual exhibitions, forums, film screenings, workshops and an immersive virtual pavilion.
Dr Chong Keng Hua, Festival Director of Singapore Archifest 2020, shared, "This year, not only are we taking on a hybrid format, but are also introducing a decentralised Singapore Archifest with smaller pop-up programmes to feature ground-up initiatives and projects across the island. Architecture impacts us all, and we want the festival to be an opportunity for everyone − whether architects, designers or those looking for something exciting to do over the weekend − to be able to join in the fun and participate in a collective effort to save our world through architecture."
The public can also look forward to the SIA-LES Archifest Pavilion, with this year's winning design by ADDP Architects in collaboration with OWIU Design. Titled Reclaiming Connectivity, the virtual pavilion invites festival-goers to reflect upon humanity's innate need for connection juxtaposed against the current reality of social distancing, through an interactive 3D virtual tour accessible on Singapore Archifest's website.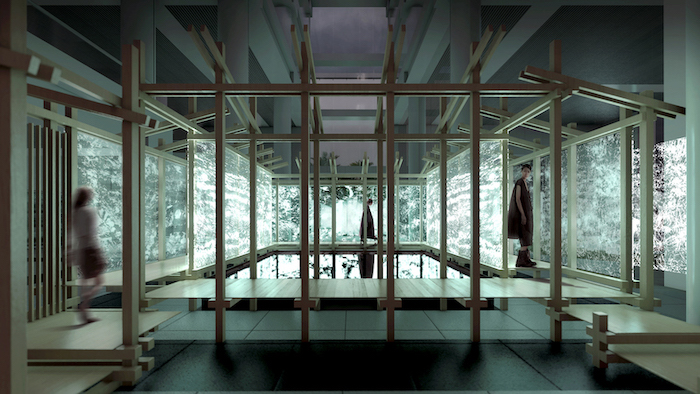 Shaping the future of architecture together
To mark the opening of Singapore Archifest 2020, the festival will kick off with the opening forum How Can We Place Architecture at the Frontline? on 25 September, 7:00 pm (GMT+8) with guest-of-honour Desmond Lee, Minister for National Development. This forum will discuss the role of architecture in today's world, featuring different leaders in the built industry on how they are tackling the ongoing COVID-19 pandemic through architectural responses and resources readiness. The forum will be telecast live simultaneously on Singapore Archifest's Facebook page.
Virtual forums
With a selection of more than 10 virtual forums that delve into globally pressing topics, the series gathers Singapore, South-East Asia and international expert panelists from diverse architecture and design backgrounds to join in conversations on the different ways responsible design can benefit the community and ecosystem. Topics that will be discussed include food security and agriculture in Singapore, climate change and global heritage. For the full list of conferences, please click here.
Conference Day 1 | 28 Sep 2020, 15:00 – 18:00 (GMT+8)
Radical Indigenism: The CONTEXT of design – Local issues, indigenous culture, materiality, ecological sustainability
Building on the term "Radical Indigenism" recently coined by environmentalist designer Julia Watson, the conference starts with acknowledging the indigenous culture and local wisdom. How can architecture learn from the vernacular system, materiality and philosophy, to improve our environment and our lives? Focusing on the context of design, discussion in this session will range from cultural heritage, traditional material, rural development, renewable energy and sustainable habitat to human existentialism.
Conference Day 2 | 29 Sep 2020, 1500 – 1730 (GMT+8)
Design Empowerment: The PROCESS of design – Participation, accessibility, community engagement, social resilience
The second session of the conference will investigate the process of co-designing and co-working with communities. How can architects engage the local community through design and construction? And in the process, gaining deeper appreciation of the core value of the community that the architecture ultimately serve? Speakers in this session will share their unique methodology and experience in working with diverse communities, and discuss how architecture could be more collaborative, accessible, empowering, and resilient, whether in time of peace or crisis.
Conference Day 3 | 30 Sep 2020, 1900 – 2130 (GMT+8)
Empathic Interventions: The IMPACT of design – Humanistic, purposeful, urbanistic, tactical, place-making, transformative
The new post-COVID world presents much more volatility, uncertainty, complexity and ambiguity. Welcome to VUCA 2.0. How can we design buildings and cities more purposefully so that they can fight against climate change, natural disasters, health risks and future pandemic? The final session of the conference will examine the IMPACT of architecture from the human level to the urban level, and discuss the meanings of impact, design ethics, and the inevitable trade-offs, while pushing architecture to the frontline of humanity and ecological wellness.
Exhibitions
This year's Singapore Archifest Exhibition celebrates diverse bodies of works that strive to make a difference in our lives and the world around us. A total of 40 organisations were shortlisted for the virtual exhibition, including architecture firms, academic studios, research think tanks, non-profit organisations, social enterprises, design creatives, and urban farms.
Bringing together these diverse yet closely-related professions, this year's exhibition is a call to expand the dialogue beyond the conventional boundary of architecture, in order to tackle the multi-faceted issues that humanity faces. Some exhibits have accompanying physical pop-ups located at various decentralised sites; others will also be presented and discussed in several online forums during the festival.
The exhibits are curated in 3 categories of Our Shelters, Our Stories and Our Sanctuary, while acknowledging that many of the works span across these categories:
Our Shelters focuses on novel approaches towards architectural typologies, use of materials, as well as fabrication techniques, in responding to emerging societal, environmental and public health needs.
Our Stories highlights process-driven architectural design and planning that uncover latent human needs, engage stakeholders, and empower communities.
Our Sanctuary zooms in on how we may rethink the urban landscape, and how this may contribute to ecology and local food production, and in building food resilience before the next crisis.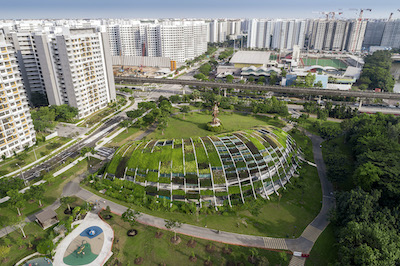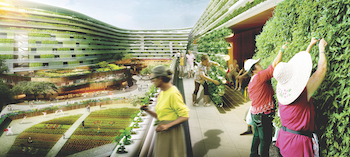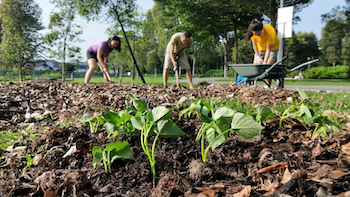 For more information on Singapore Archifest 2020, please visit www.archifest.sg.
Previously Published Happening