Commercial, Infrastructure / 1st Quarter 2023
TODTOWN by Ronald Lu & Partners
March 20, 2023
TODTOWN is a pioneering sustainable transit-oriented development in mainland China that integrates a multifunctional urban space with a mega transport interchange. This 432,000-square metre development comprises a Grade-A office tower; shopping mall; hotel; serviced apartments; high-end residences; generous public spaces; and other ancillary facilities—all connected to the Xinzhuang MTR interchange station.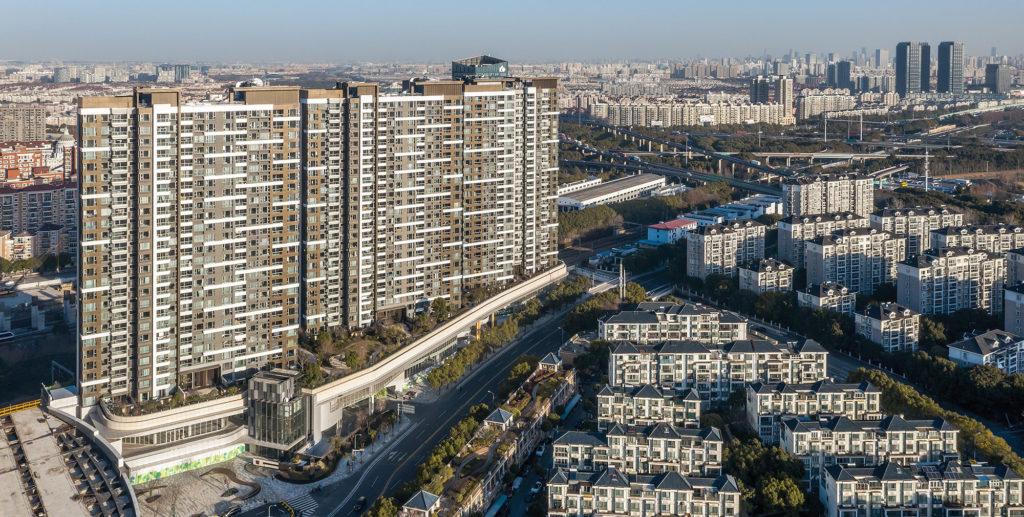 A major design concept for TODTOWN involved connecting two disparate site regions that were divided by railway lines, which cut the site in half and reduced the land use rate. By building a large platform over the railway, the project created a 'deck', which in turn produced new land area, greatly improved connectivity, and reduced noise and disturbance from the busy transportation networks. The process created 20 hectares of new land on which this humancentric, mixed-use mini-city is built. This 'urban regenerator' is designed to be a catalyst for the renewal of the surrounding community, boosting the local economy by modelling new ways of living, working and travelling.
[This is an excerpt. Subscribe to the digital edition or hardcopy to read the complete article.]
---
PROJECT DATA
Project Name
TODTOWN
Location
Shanghai, China
Status
In progress
Expected Completion
2027
Completion Date
2019 (Phase 1); 2022 (Phase 2); 2027 (Phase 3)
Site Area
191,135 square metres
Gross Floor Area
432,000 square metres
Building Height
150 metres
Clients/Owners
Sun Hung Kai Properties Ltd.; Shanghai Xin Tian Real Estate Co. Ltd.
Architecture Firm
Ronald Lu & Partners
Principal Architects
Bryant Lu; Anthony Cheung
Main Contractors
Arup International Consultant (Shanghai) Co. Ltd.; Parsons Brinckerhoff (Asia) Ltd.
Images/Photos
Ronald Lu & Partners
---
Related story:
The FuturArc Interview: Bryant Lu

Bryant Lu | FuturArc
A recent study has reported that Hong Kong has the best public transportation in the world.1 The worldwide ranking public transit sub-index based its findings on the volume of traffic, network density and infrastructure quality, while also including measures of how well cities are maintaining mass t…

Previously Published Projects