Commercial / 4th Quarter 2021
Singapore Zero Energy Cases
by Farizan d'Avezac de Moran; Lena Toh
December 14, 2021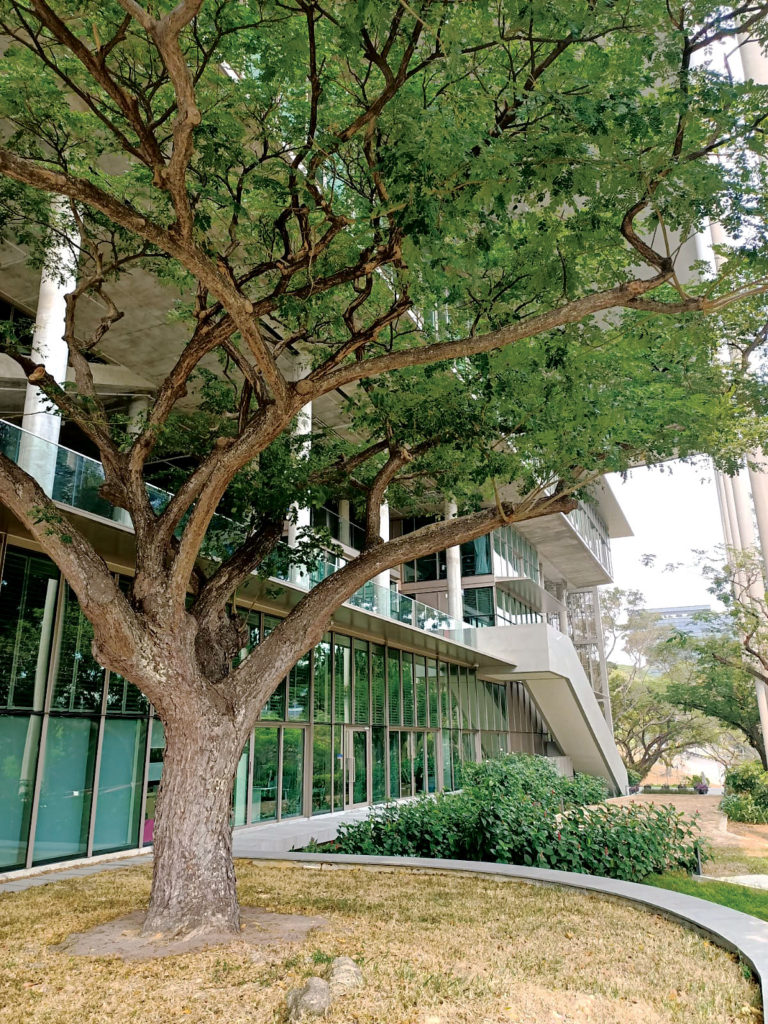 As targets are being put in place to green 80 per cent of Singapore's GFA by 2030 and to achieve 80 per cent of new developments to be SLEB, buildings are driven towards achieving this goal. There are a handful of buildings that have managed to achieve zero energy, such as the National University of Singapore's School of Design and Environment (SDE4)—its key features include an overhanging roof that can host more than 1,200 photovoltaic (PV) panels to harness solar energy to meet the energy demands, as well as an innovative hybrid cooling system to manage energy consumption. Here are several more buildings that exemplify zero energy.
PSA Tuas Maintenance Port: SLEB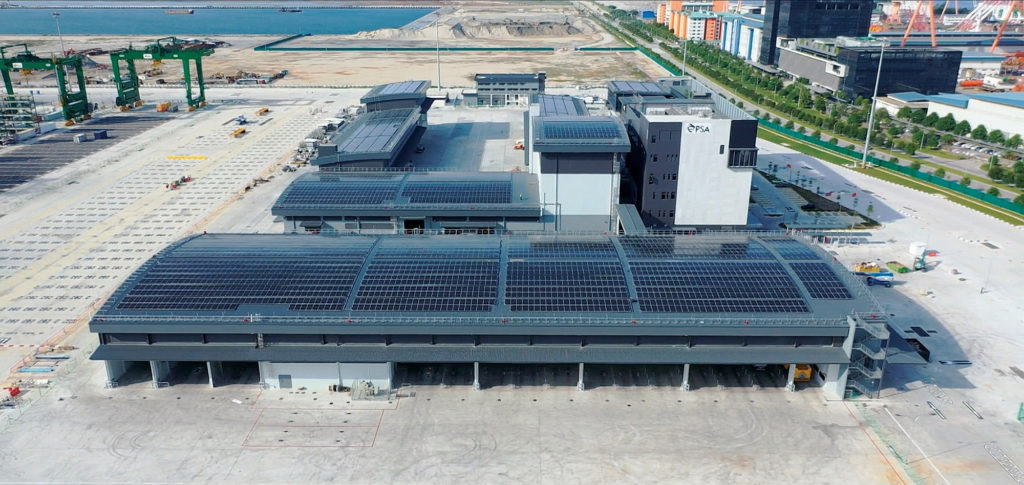 PSA Singapore is one of the signatories to the Call to Action for Shipping Decarbonisation, where goals include running entirely on net zero energy sources by 20504. The call to action will be delivered to the world's governments in November 2021, in advance of the Conference of Parties (COP26)5.
PSA Tuas Port Maintenance Base consists of eight buildings6 that serve various functions of maintaining the facility. The buildings have achieved Super Low Energy (SLE) status, and one of the buildings, a six-storey Admin Building, has been awarded the Green Mark Platinum Award under the SLEB category7.
DBS: Net Zero Energy Building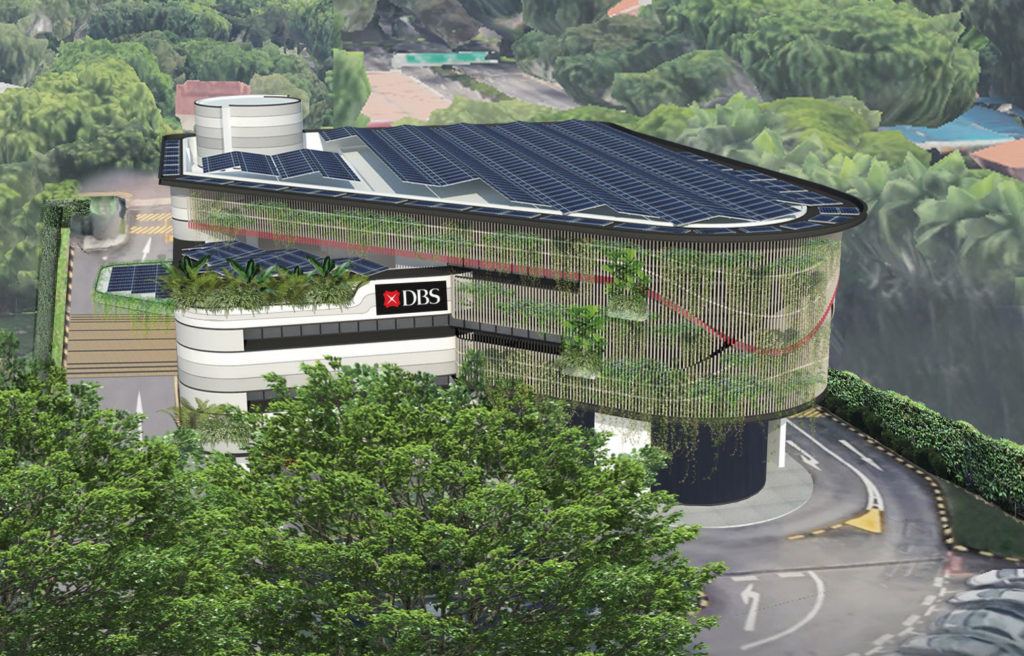 On the corporate side, Singapore's DBS Bank has joined the United Nations' Net Zero Banking Alliance10 as part of their decarbonisation efforts.
DBS Bank has committed to ensure net zero operational carbon emissions across the board by 202211 and to use 100 per cent renewable energy for their operations in Singapore by 2030. We have supported them to achieve net zero for their existing four-storey office building at Newton, as well as being the System Integrator for the technologies used under the Green Building Innovation Cluster (GBIC) funded by BCA.
A330 Multi-Role Tanker Transport (MRTT) Hangar: Net Positive Energy Building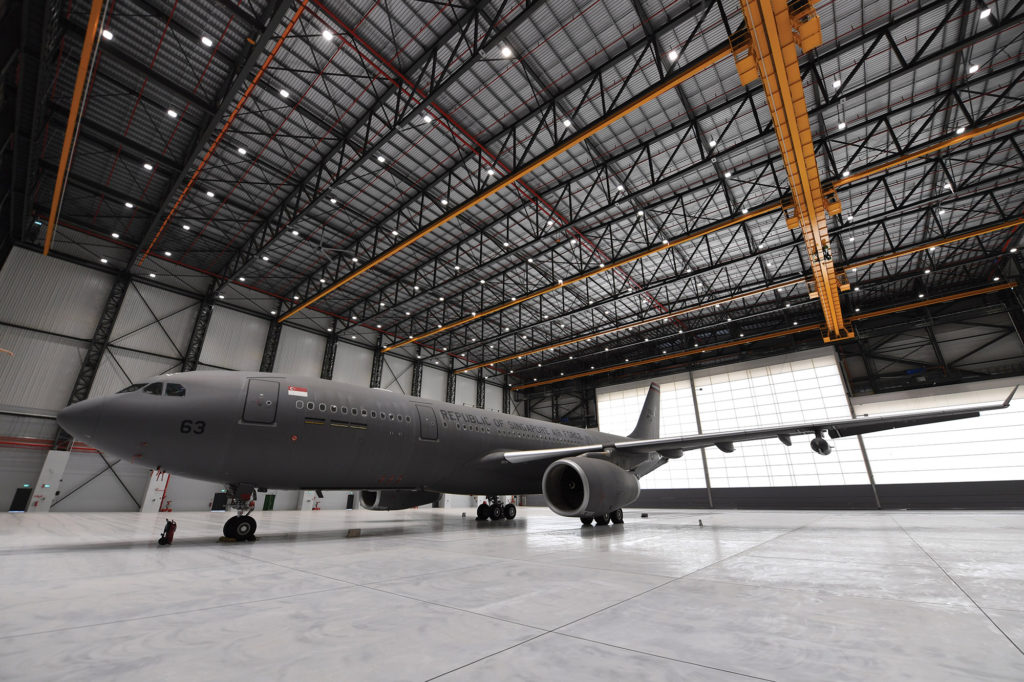 Conceptualised and developed by the Defence Science and Technology Agency in close partnership with the Republic of Singapore Air Force (RSAF), the hangar for the RSAF's A330 MRTT aircraft in Changi Air Base (East) is a Green Mark Platinum (Positive Energy) building certified by the BCA13.
The hangar is able to generate 30 per cent more electricity than it consumes, with the additional energy used to supplement other energy demands in the air base14. Rainwater is harvested and recycled for non-potable uses such as general washing, irrigation of the hangar's green roof and toilet flushing15. Large-span louvres at the back of the hangar promote natural ventilation and reduce energy consumption.
Besides energy-efficient buildings such as the RSAF's A330 MRTT hangar, the Singapore Armed Forces implements environmentally friendly initiatives in other areas, such as the use of hybrid vehicles that reduce carbon emissions, as well as food waste management systems that convert food waste to biogas for energy generation16. KTP Consultants, a member of Surbana Jurong Group, was the civil and structural engineer for this project, alongside GreenA Consultants as the lead Environmentally Sustainable Design (ESD) consultant.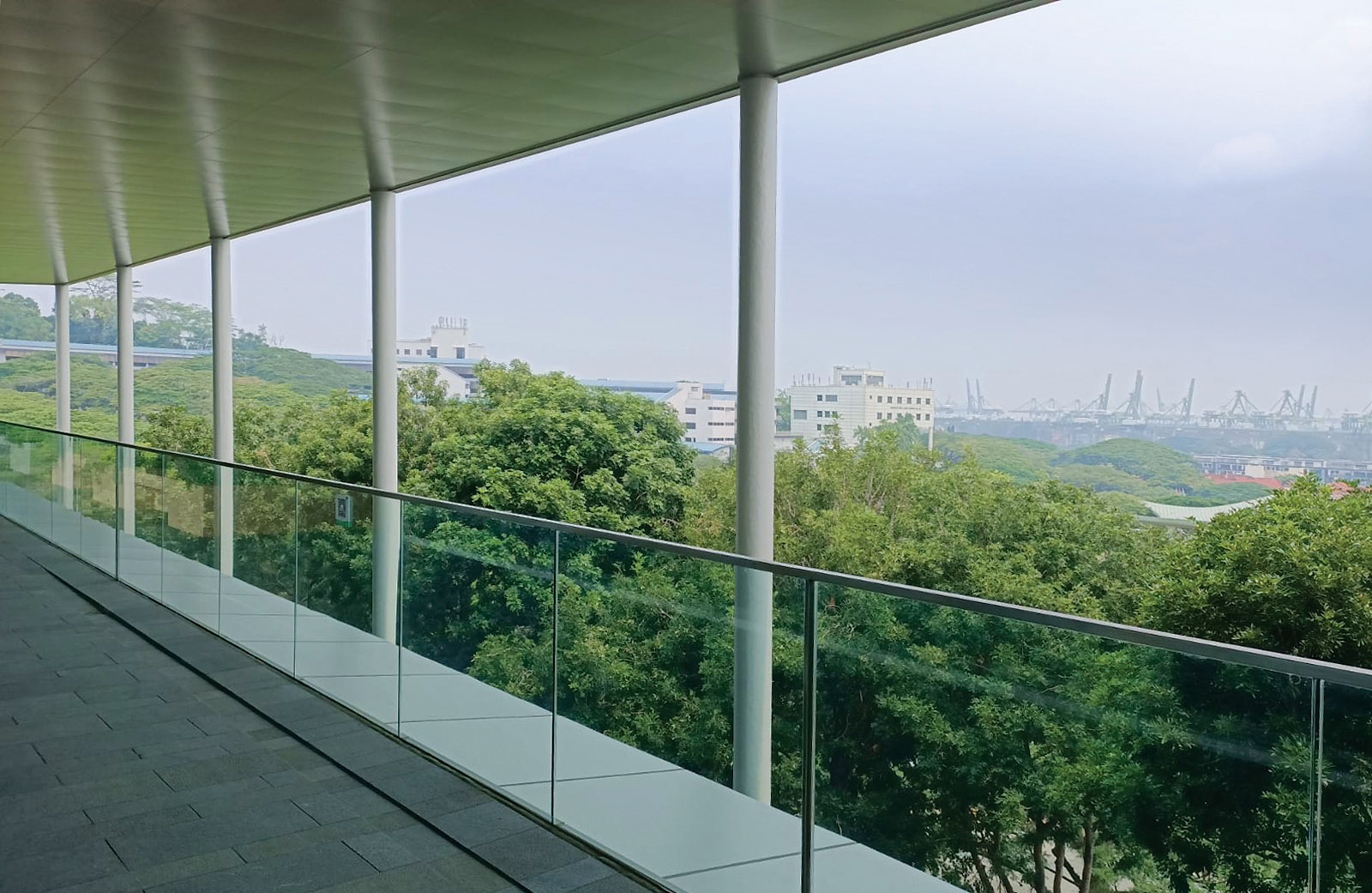 A Singapore Perspective: Carbon Goals for the Built Environment | FuturArc
As the environmental agenda progresses, the simple words of Green building are being replaced more by the number or word zero. Zero is now often used as a noun for companies to arrive at their environmental targets. As most countries embark on the road to zero, there are critics who see this as gree…
[This is an excerpt. Subscribe to the digital edition or hardcopy to read the complete article.]
---
4 https://www.globalpsa.com/psa-signs-call-to-action-forshipping-decarbonisation/
5 https://www.globalpsa.com/psa-signs-call-to-action-forshipping-decarbonisation/
6 https://www1.bca.gov.sg/buildsg/digitalisation/integrateddigital-delivery-idd/idd-projects/project-psa-tuas-portmaintenance-base
7 https://www.globalpsa.com/psa-singapores-first-superlow-energy-building/
8 https://www.globalpsa.com/psa-singapores-first-superlow-energy-building/
9 https://www1.bca.gov.sg/buildsg-emag/articles/an-iddcase-study-psa-tuas-port-maintenance-base
10 https://www.channelnewsasia.com/business/dbs-unitednations-net-zero-carbon-emissions-2276971
11 https://www.channelnewsasia.com/business/dbs-unitednations-net-zero-carbon-emissions-2276971
12 https://www.straitstimes.com/business/dbs-to-retrofitoffice-building-into-net-zero-energy-building-by-2022
13 https://www.dsta.gov.sg/docs/default-source/spotlightdocuments/200709_sg-engineers-magazine.pdf
14 https://www.dsta.gov.sg/docs/default-source/spotlightdocuments/200709_sg-engineers-magazine.pdf
15 https://www.dsta.gov.sg/docs/default-source/spotlightdocuments/200709_sg-engineers-magazine.pdf
16 https://www.mindef.gov.sg/web/portal/pioneer/article/regular-article-detail/technology/2020-Q1/02mar20_news4
Previously Published Projects